Emily Lakdawalla • Nov 23, 2016
Schiaparelli investigation update; crash site in color from HiRISE
ESA issued an update on the Schiaparelli landing investigation today, identifying a problem reading from an inertial measurement unit as the proximate cause of the crash. The landing had proceeded nominally through the deployment of the parachute and release of the heat shield, but then the problem with the gyroscope made Schiaparelli think it had already landed. ESA's statement elaborates:
As Schiaparelli descended under its parachute, its radar Doppler altimeter functioned correctly and the measurements were included in the guidance, navigation and control system. However, saturation – maximum measurement – of the Inertial Measurement Unit (IMU) had occurred shortly after the parachute deployment. The IMU measures the rotation rates of the vehicle. Its output was generally as predicted except for this event, which persisted for about one second – longer than would be expected.

When merged into the navigation system, the erroneous information generated an estimated altitude that was negative – that is, below ground level. This in turn successively triggered a premature release of the parachute and the backshell, a brief firing of the braking thrusters and finally activation of the on-ground systems as if Schiaparelli had already landed. In reality, the vehicle was still at an altitude of around 3.7 km.

This behaviour has been clearly reproduced in computer simulations of the control system's response to the erroneous information.
Meanwhile, ExoMars Trace Gas Orbiter is operating its science instruments for the first time this week. I can't wait to see the first CASSIS images!
The two Mars Reconnaissance Orbiter HiRISE images of the landing site taken after the crash are now available in their calibrated form. Together they form a stereo pair covering the landing site.
I worked with the second image in order to produce high-resolution color views of the lander and parachute. Usually, when you work with HiRISE data, it's best to work with map-projected images because then north is up and the scale is fixed and known. But map projection, like any other rotation and scaling operation on digital images, blurs the original data somewhat. So when you're interested with features on the scale of individual pixels, it's worth it to work with the "non-map" data, which represents the pixels as they came off the camera detector. Here is the best I could do at revealing detail at the Schiaparelli landing site. You can see the impact crater that it made. I measure it at 11 pixels across -- as the original data have a resolution of 27.8 centimeters per pixel, that's just about exactly 3 meters.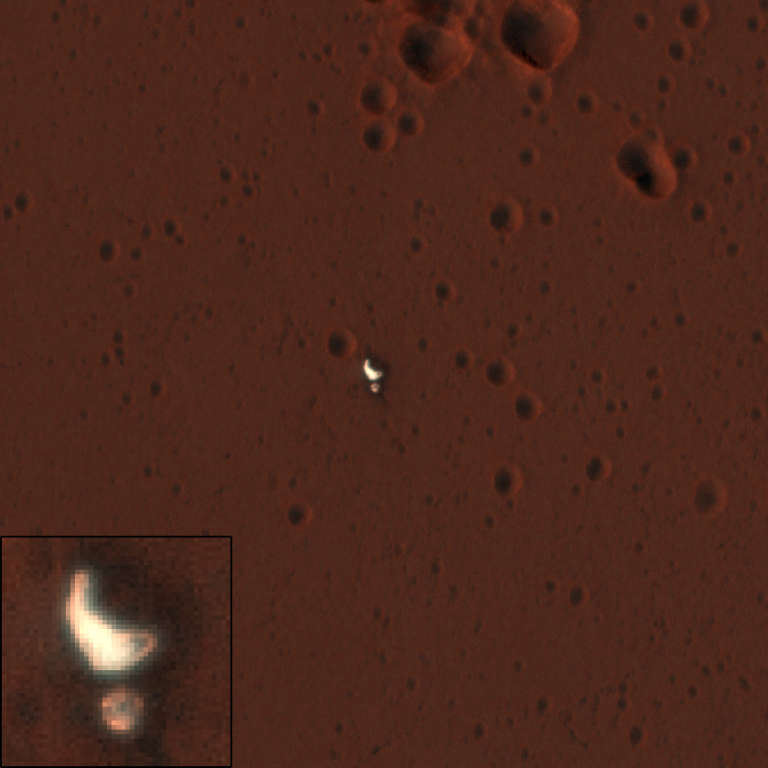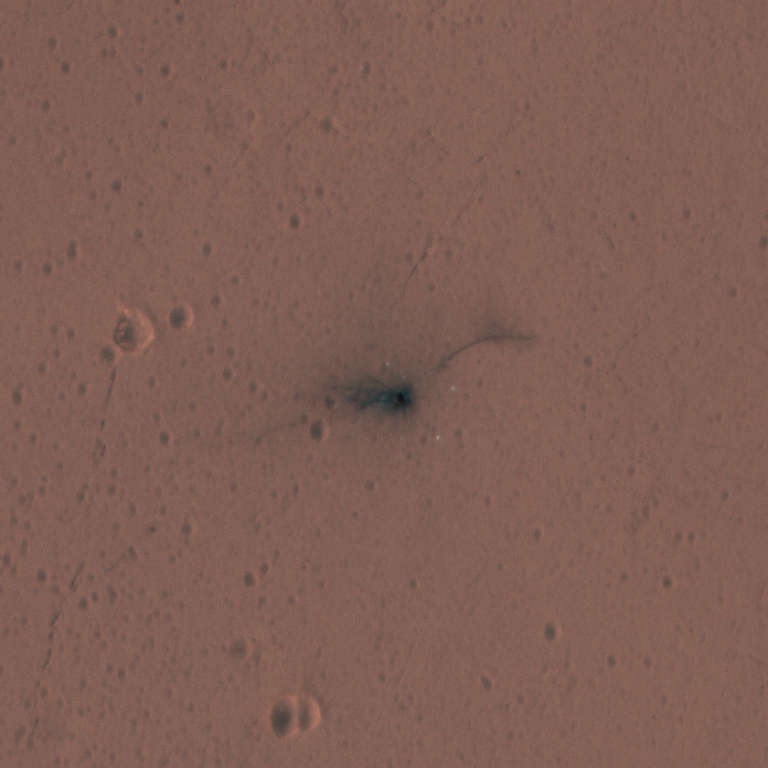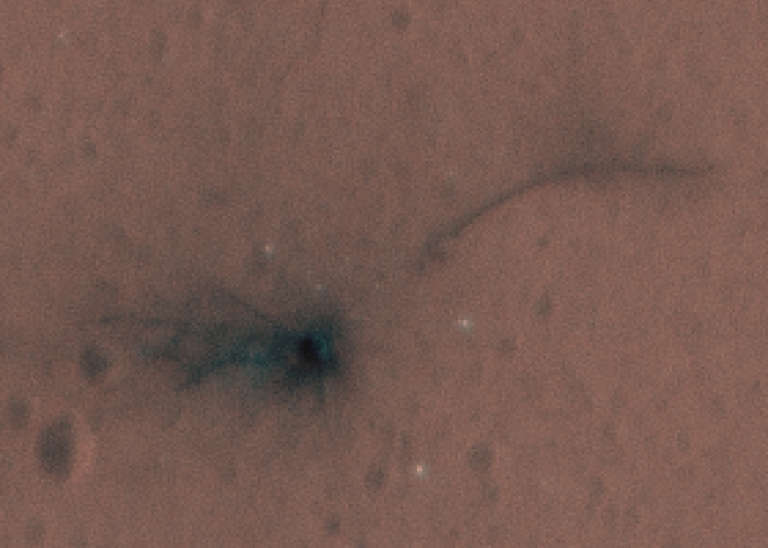 You are Part of LightSail's Legacy
Let's share the story and success of LightSail® - help secure LightSail's legacy!
Donate Today