Jim Bell • Oct 12, 2016
Alan Stern & New Horizons Team Receive Cosmos Award
The Planetary Society's mission - to empower the world's citizens to advance space science and exploration - depends on public involvement. While the science community lives and breathes the language of exploration, we rely on great public engagement work to welcome people around the world to be part of space exploration.
That is why we created the Cosmos Award for Outstanding Public Presentation of Science. I am honored to announce that Alan Stern and the New Horizons mission team are the newest recipients of the Cosmos Award, which will be presented at next week's joint American Astronomical Society Division for Planetary Sciences and European Planetary Science Congress annual meeting in Pasadena.
New Horizons Principal Investigator Alan Stern and the mission team were standout candidates for the Cosmos Award, unanimously selected by The Planetary Society Board of Directors. Their work to engage the public throughout the history-making New Horizons Pluto system flyby and subsequent phases of scientific discoveries excited the global community and fueled public interest for space. Alan Stern and the New Horizons team embraced the July 2015 Pluto system flyby as an immense opportunity to engage and energize audiences worldwide. Through spectacular first-time photographs and storytelling, the New Horizons team sparked massive public interest not only in Pluto and its moons, but also in the excitement of modern scientific exploration in general.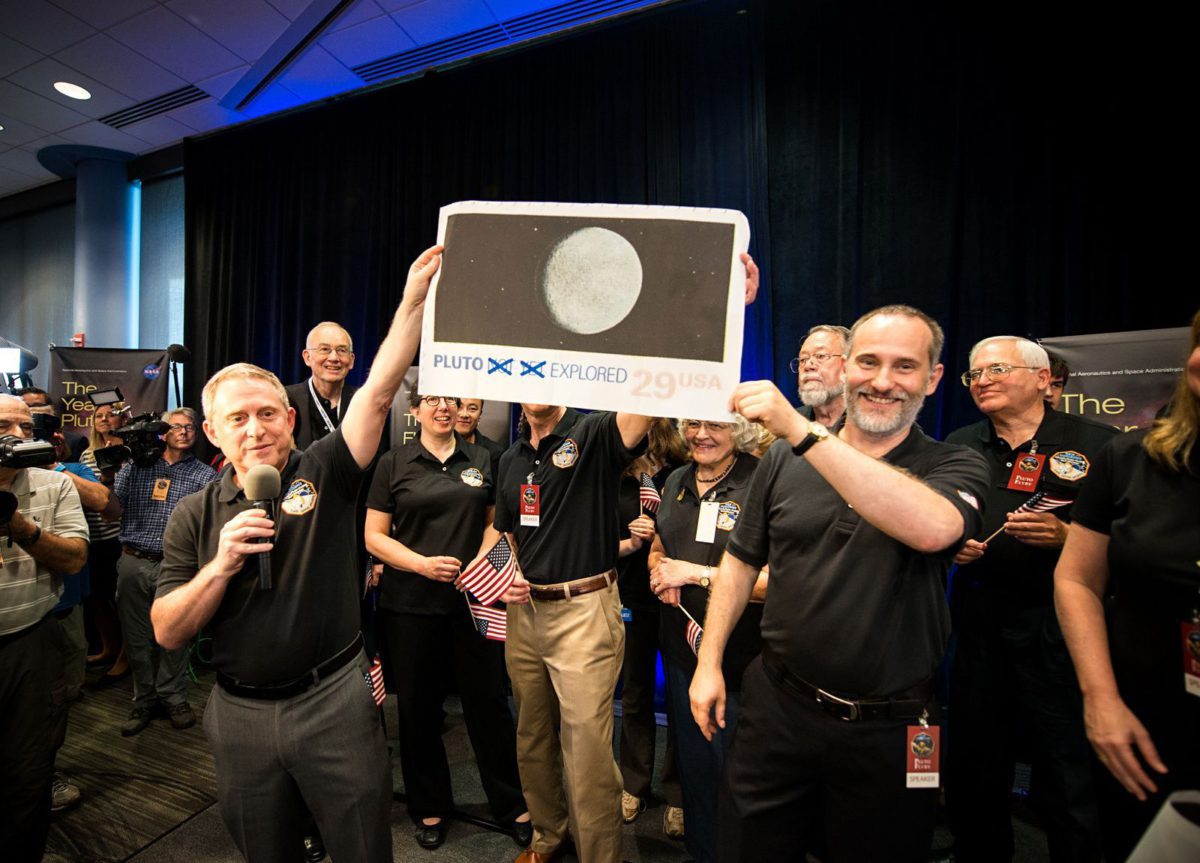 The Cosmos Award honors the innovators who follow a tradition of presenting science and scientists in an accurate, yet entertaining and enthralling, way. The Award recognizes leaders who convey science to public audiences in breakthrough ways, people who successfully combine education, inspiration, and entertainment. Previous Cosmos Award recipients include: astrophysicist Neil deGrasse Tyson, filmmaker James Cameron, NOVA producer Paula Apsel, and theoretical physicist/cosmologist Stephen Hawking.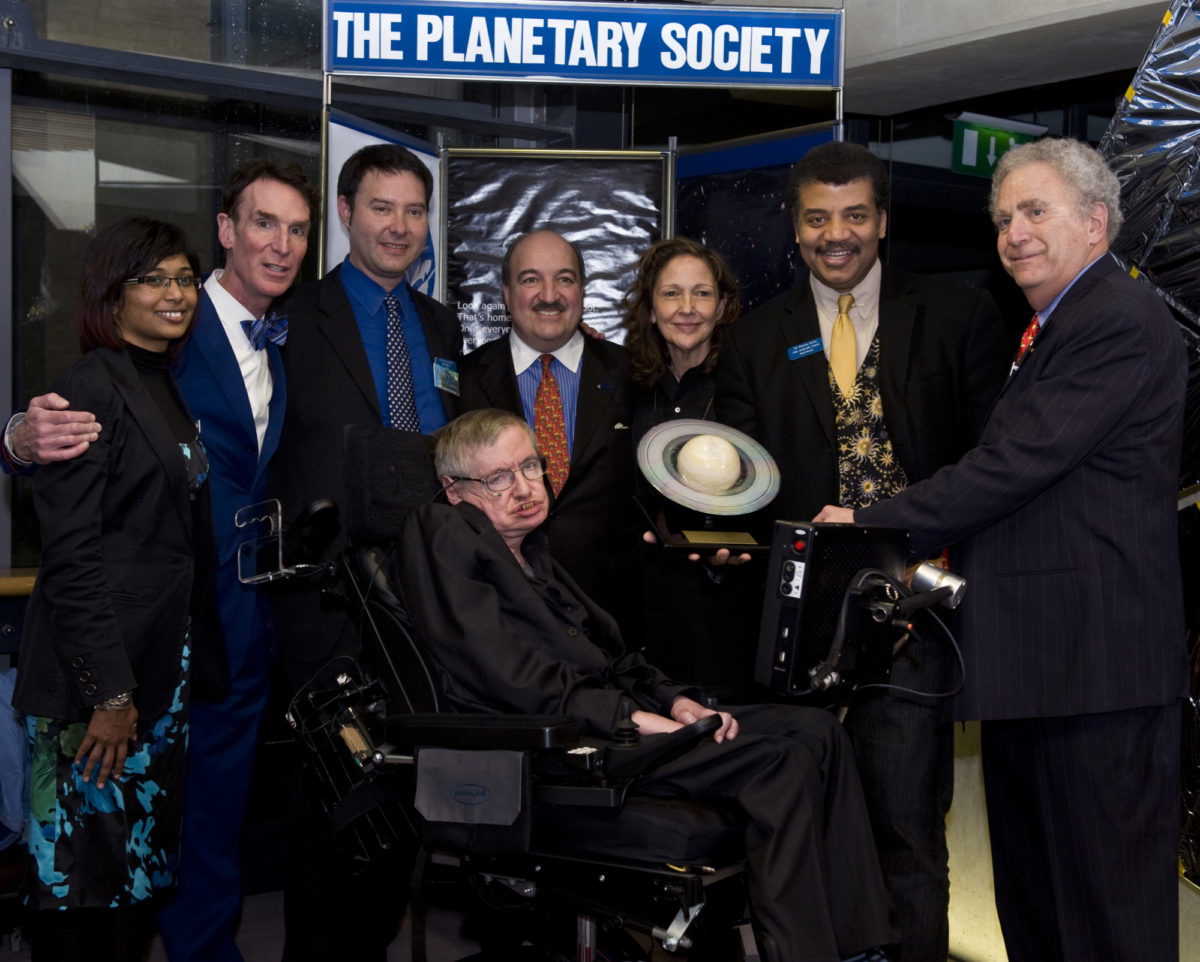 We also encourage emerging space science communicators to consider what's possible as we continue this movement for space. Today's young scientists, thinkers, and communicators are tomorrow's Cosmos Award recipients. Which missions will spark innovation and new public engagement ideas? Who, among our community of public outreach professionals, will step onto the stage in the future? With success stories like New Horizons to inspire us, we look forward to great possibilities. Onward!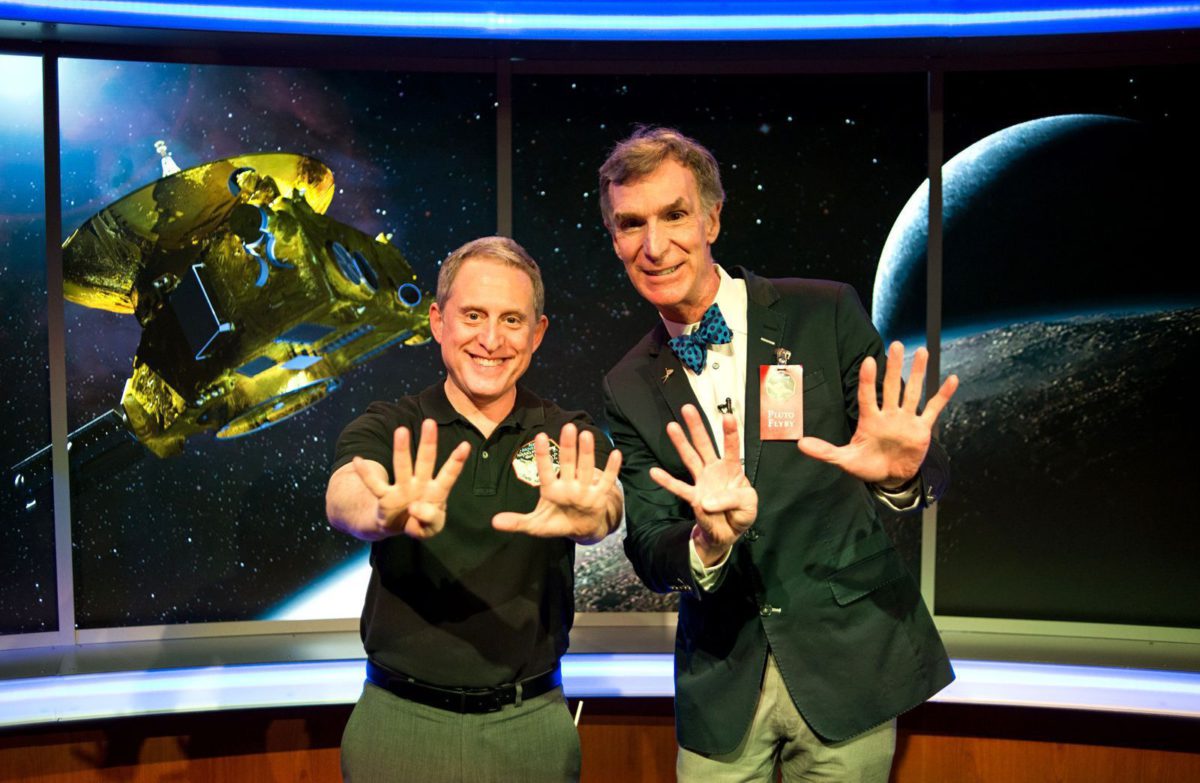 You are Part of LightSail's Legacy
Let's share the story and success of LightSail® - help secure LightSail's legacy!
Donate Today