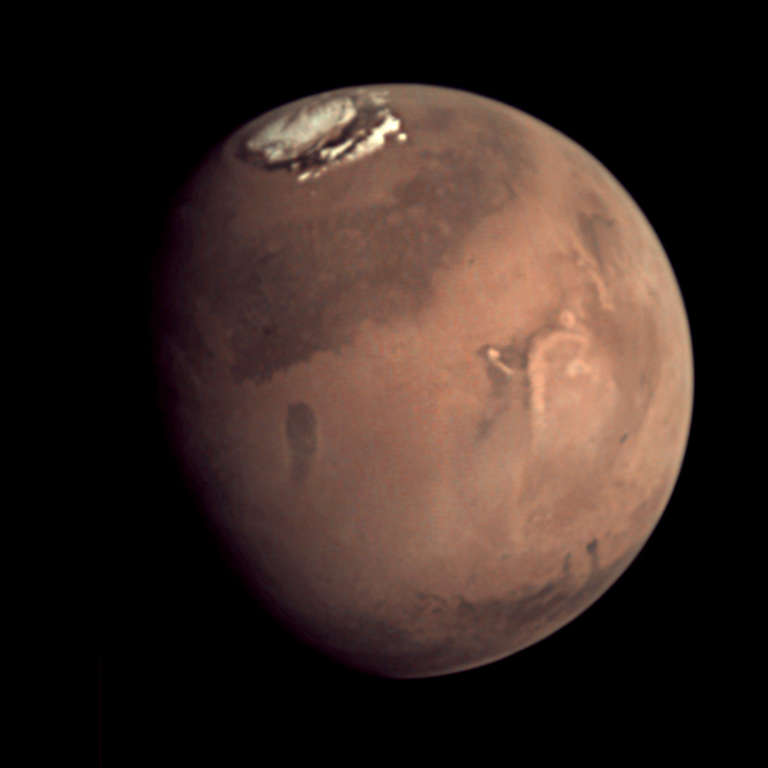 That you can see all of the north polar cap tells you that it's northern summer; Mars' northern summer solstice was January 3. It's actually not too different from the season at which Curiosity arrived on Mars, not quite two Mars years ago. Speaking of Curiosity, you can see Gale crater in this portrait of Mars. Here's an annotated view:
It's preventable … if we just look up!
Be a Planetary Defender! Power our work to defend Earth.
Donate Today