Recently, space image processing enthusiast Thomas Appéré noticed that Curiosity had taken five photos of exactly the same spot on the rim of Gale crater, identical but for being taken at different times of day. That spot was due north of the rover, so the rising and lowering Sun illuminates the rounded hummocks of the crater rim differently from early morning to early afternoon. It's winter in the Martian southern hemisphere, so the Sun is north of the rover, slightly shadowing rover-facing slopes. Here, Appéré has stacked the five images and animated them: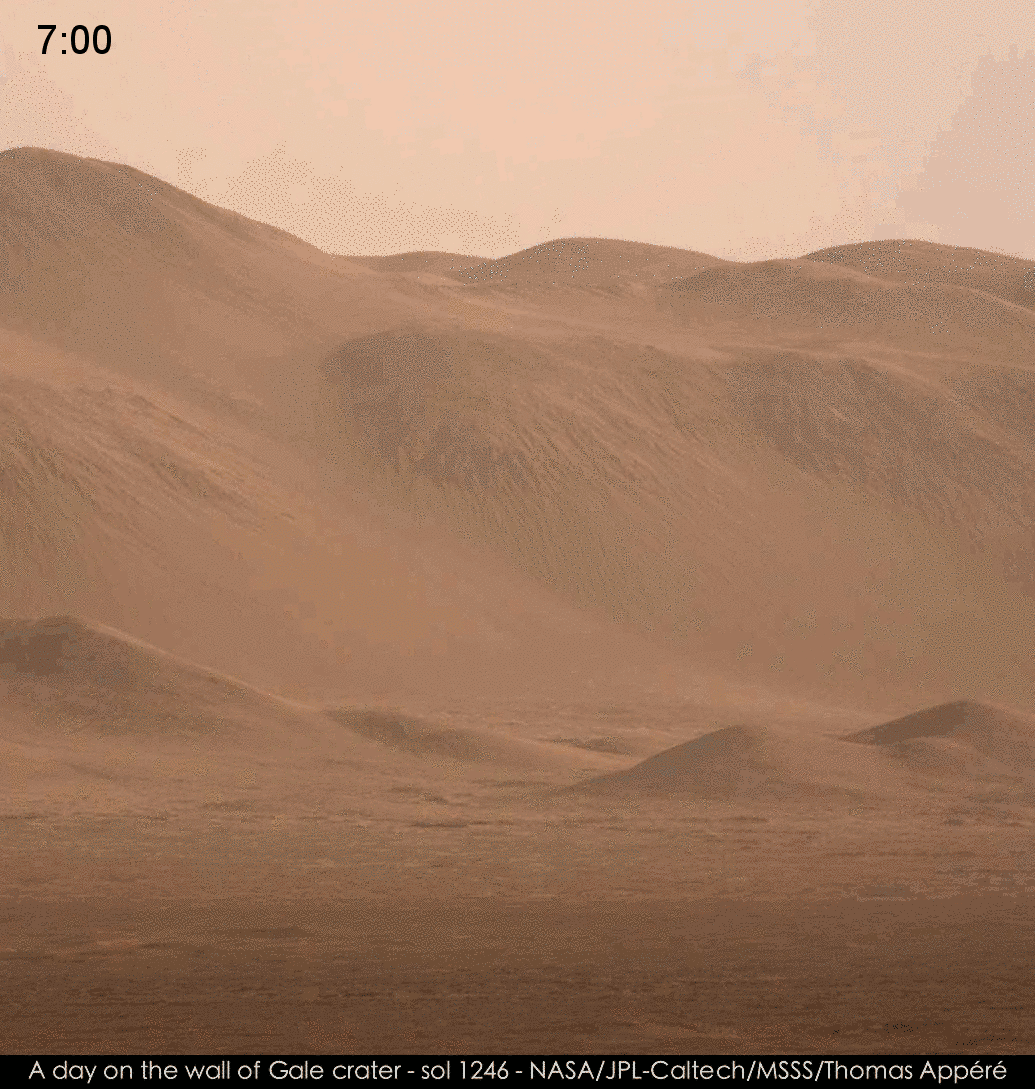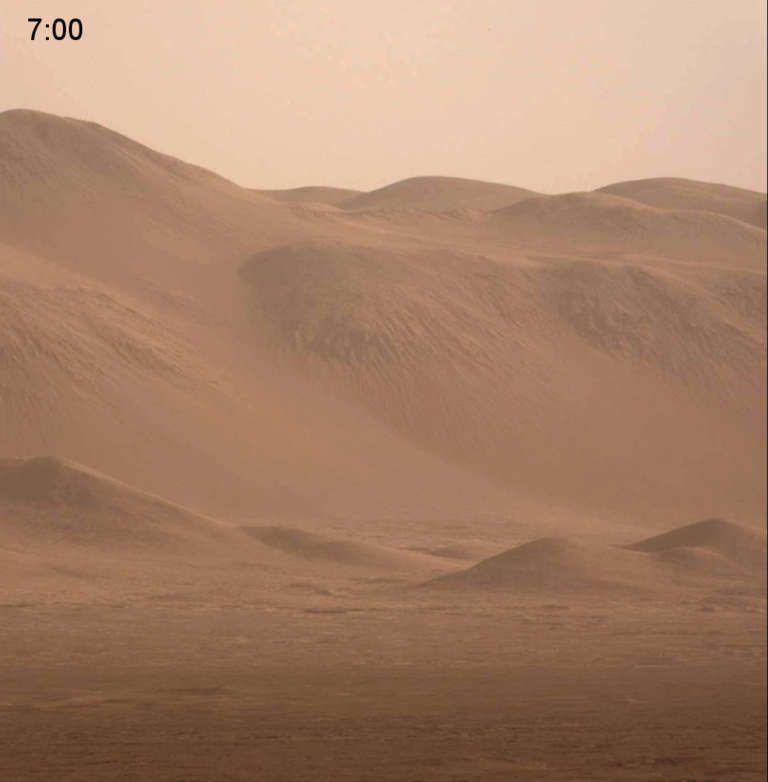 They're pretty enough to be a painting!
Help Kickstart The Planetary Academy
Will you back our new kids membership program by sharing your passion for space with the young explorer in your life?
Back Our Project