Blog Archive

Posted by Emily Lakdawalla on 2010/05/11 04:53 CDT
Wow, this is a cool paper. Here's the gist: the Cassini RADAR team has spotted some river channels on Titan that shine so brightly in radar images, there must be something special going on to explain that brightness.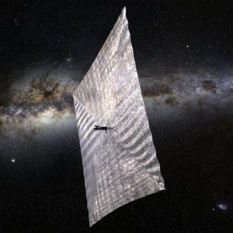 In 2016, The Planetary Society's LightSail program will take the technology a step further.
Travel to Bennu on the OSIRIS-REx spacecraft!
Let's invent the future together!