Hunters, Floaters, and Sinkers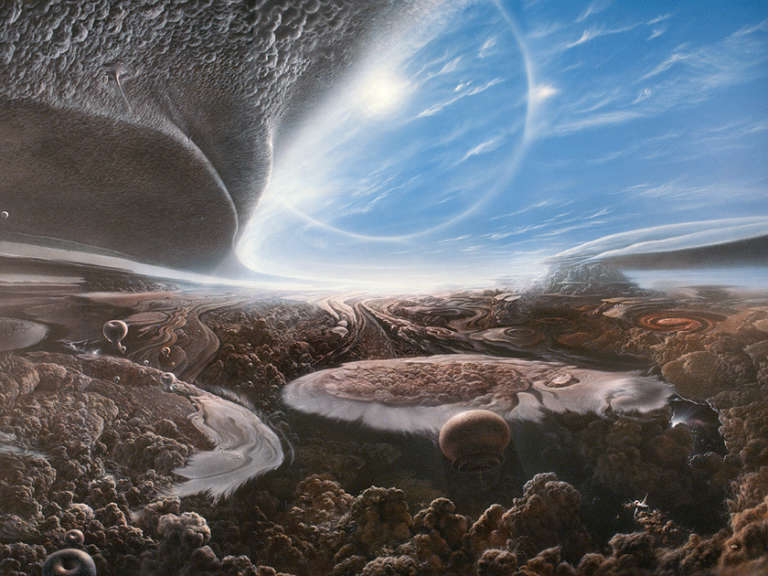 Dimensions: The HFS mural measured 90 x 120 inches (7.5 x 10 feet)
Construction: It consisted of nine 30 x 40-inch illustration board panels mounted on a plywood backing. The 30 x 40-inch boards were individually worked as separate panels before mounting using a high-quality rubber cement and finishing the day before the scheduled shooting. This operation included the application of a special tape and additional painting to help conceal the seams between the panels.
Medium: Airbrushed water-based acrylic.
Image scale: 1 degree of arc : 1 inch. Its angular dimensions were thus 90 x 120 degrees. The choice vantage point for a viewer appreciating the entire scene was directly over the center of the center panel a little under 60 inches from the surface at that point. However, no attempt was made to introduce the distortion which would accrue from mapping a wide area onto a flat surface. This was done in order to permit the camera to zoom in and pan across any region of the painting without encountering any local distortions.