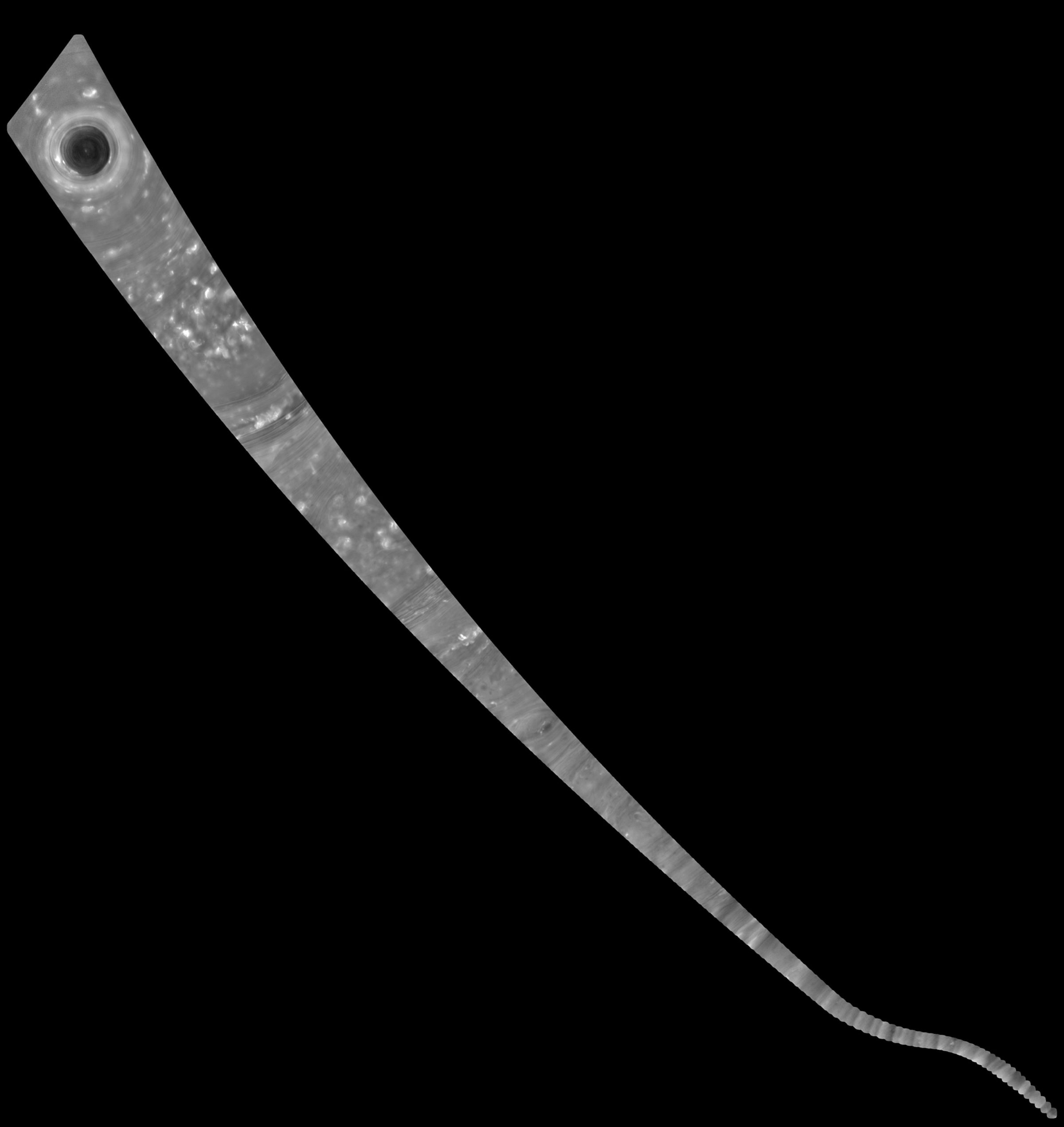 The first frame of the mosaic is centered on Saturn's north pole, and the last frame is centered on a region at 18 degrees north latitude. During the dive, the spacecraft's altitude above the clouds changed from 72,400 to 8374 kilometers, while the image scale changed from 8.7 kilometers per pixel to 1 kilometer per pixel.
The bottom of the mosaic (near the end of the movie) has a curved shape. This is where the spacecraft rotated to point its high-gain antenna in the direction of motion as a protective measure before crossing Saturn's ring plane.
The images in this sequence were captured in visible light using the Cassini spacecraft wide-angle camera. The original versions of these images, as sent by the spacecraft, have a size of 512 by 512 pixels. The small image size was chosen in order to allow the camera to take images quickly as Cassini sped over Saturn.
These images of the planet's curved surface were projected onto a flat plane before being combined into a mosaic. Each image was mapped in stereographic projection centered at 55 degree north latitude.