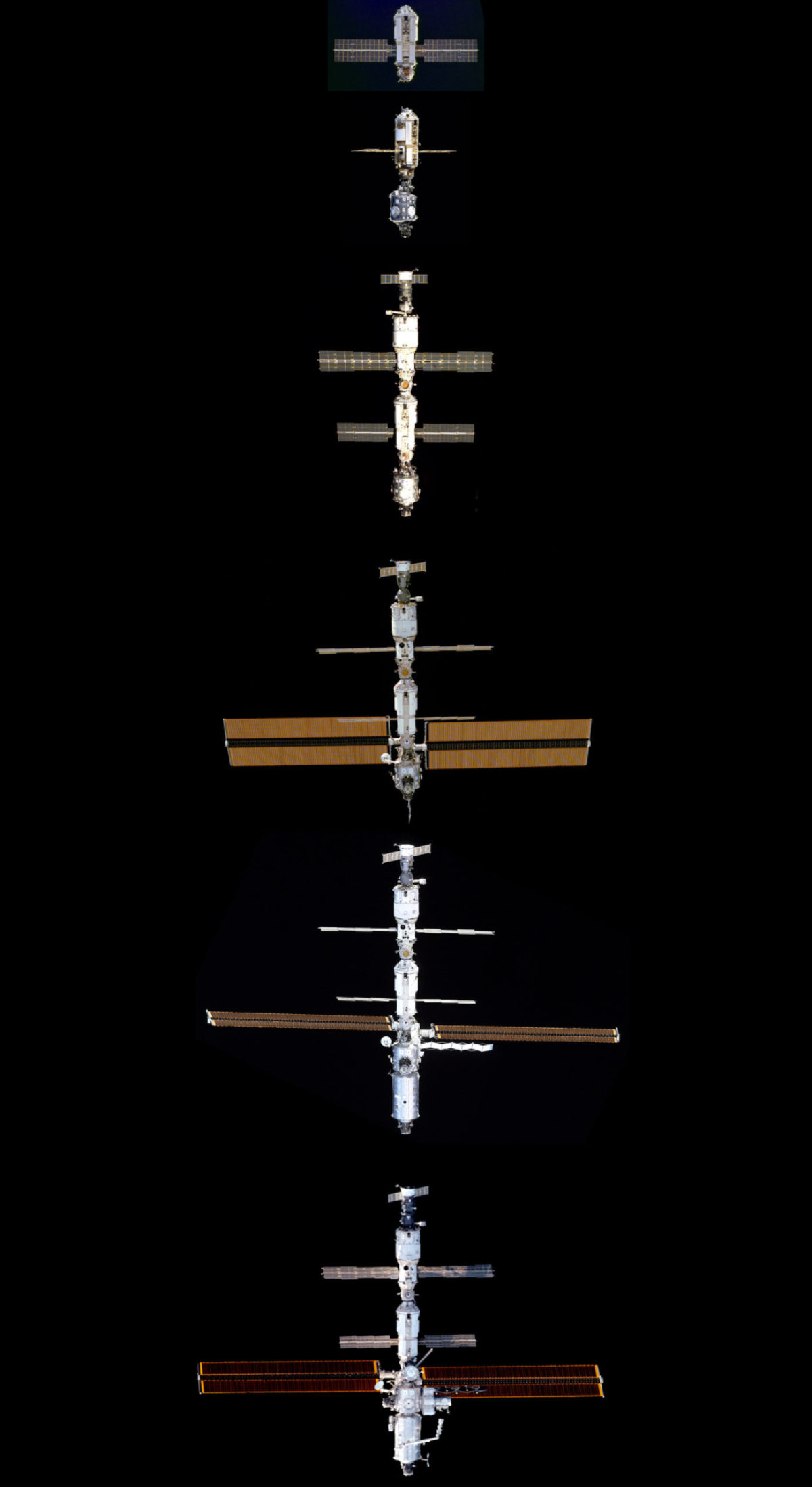 June 12, 1998: the Zarya ("Sunrise") control module and solar panels.
December 15, 1998: Now Unity (Node 1) has been added.
September 18, 2000: the Zvezda (Star) service module has been added; a Progress supply ship is also docked.
December 9, 2000: the P6 truss and solar arrays vastly increase the station's apparent size.
February 16, 2001: the Destiny laboratory has been added.
July 21, 2001: The Quest airlock is attached to Unity, and Canadarm 2 to Destiny.
When enlarged to full size, the scale is approximately 10 centimeters per pixel.