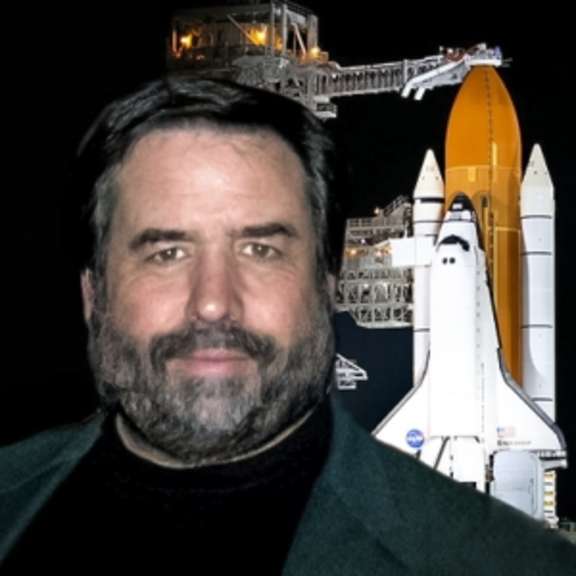 Rod Pyle
Space Historian and Author
Rod Pyle is a space historian who has worked with NASA at the Jet Propulsion Laboratory and the Johnson Space Center. He has written ten books on the history and technology of space exploration and science for major publishers in the US, UK and Asia, including Mars: Making Contact (Sterling Books), Blueprint for a Battlestar (Andre Deutsch) and Amazing Stories of the Space Age (Prometheus Books), all due in 2016. His newest book, Space 2.0: The New Space Age will debut in 2017 . As a journalist, Rod's work has appeared in Space.com, LiveScience.com, The Huffington Post, Popular Science, and many other print and online venues. Rod has also produced documentary programming on spaceflight for The History Channel as well as Discovery Communications. He has written on spaceflight and science for NASA/JPL and Caltech, and authored a guide to executive education for the Johnson Space Center/The Conference Board's Apollo Leadership Experience. Rod speaks frequently on spaceflight and executive development, and is a frequent radio guest with regular appearances on WGN/Chicago, KFI/Los Angeles and numerous syndicated radio programs. He worked on the TV series Star Trek: Deep Space Nine as a visual effects coordinator for three seasons, and spent a decade at the Griffith Observatory in Los Angeles. Rod is a graduate of Stanford University and the Art Center College of Design in Pasadena, California, and a member of the National Space Society, the Author's Guild, the National Association of Science Writers and the Producer's Guild of America. His work can be seen at www.pylebooks.com.
Biographical information from The Huffington Post.
Latest Planetary Radio Appearances
Living in Space!
Mat Kaplan talks with participants in the National Space Society's recent Space Settlement Summit about human destiny in space.