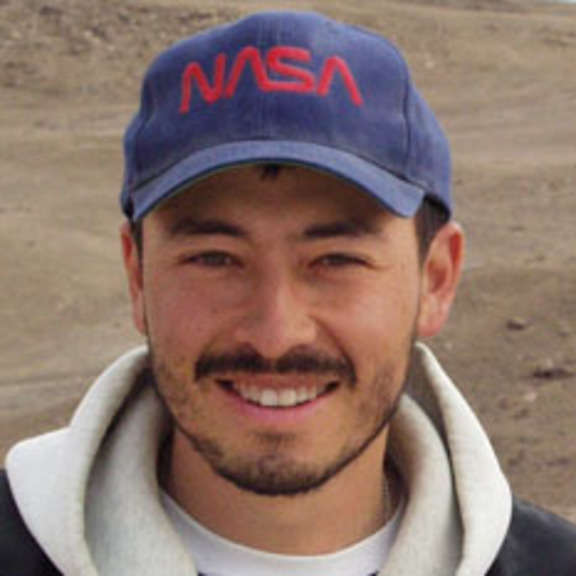 Pascal Lee
Senior Planetary Scientist, SETI Institute
Dr. Pascal Lee is a Planetary Scientist at the SETI Institute. He is Co-Founder and Chairman of the Mars Institute, and Director of the Haughton-Mars Project (HMP) at NASA Ames Research Center. He holds an ME in Geology and Geophysics from the University of Paris, and a PhD in Astronomy and Space Sciences from Cornell University.
Pascal Lee's research focuses on asteroids, impact craters, and Mars, in particular the history of water on Mars. Based on his fieldwork in Earth's polar regions, Lee was first to propose the Cold Early Mars model which suggests, counter to conventional wisdom, that Mars was climatically cold throughout its history, rather than "warm and wet."
Pascal Lee has worked extensively in the Arctic and Antarctica viewed as "analogs" for Mars. In 1988, he wintered over in Antarctica as Chief Geophysicist at Dumont d'Urville Station, Adelie Land. He participated in five additional summer field campaigns in Antarctica with the U.S., French, and Chilean polar programs, including three as a member of the United States Antarctic Search for Meteorites (ANSMET) project. He is a recipient of the United States Antarctic Service Medal.
In 1997, Pascal Lee initiated the Haughton-Mars Project (HMP), an international multidisciplinary field research project focused on planetary science and human exploration studies at the Haughton meteorite impact crater site on Devon Island, High Arctic. He established the Haughton-Mars Project Research Station (HMPRS), now the largest privately operated polar research station in the world. To date, Lee has led 17 summer and 5 winter field campaigns in the Arctic.
Biographical information from the SETI Institute.