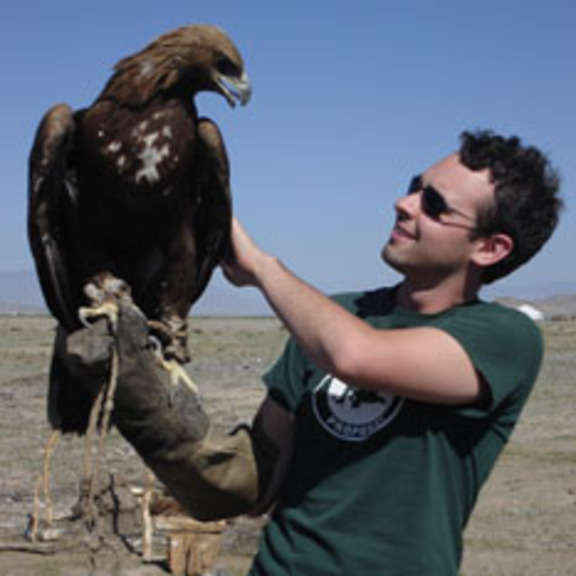 Matt Siegler
postdoctoral researcher, Jet Propulsion Laboratory
Matt Siegler has just started a postdoctoral research position at the Jet Propulsion Laboratory in Pasadena, working on ice on the Moon and thermal modeling and measurements throughout the solar system. Here he is with a golden eagle in Mongolia (the eagle is on the right).
Latest Articles
Interesting times for young planetary researchers
After NASA Night at the 2012 Lunar and Planetary Science Conference in Houston, Texas, a group of young scientists (most of us just out of graduate school) met to discuss what we could do both in the near and far term to revive NASA's ability to continue the flagship mission program we would all like to see in our future.