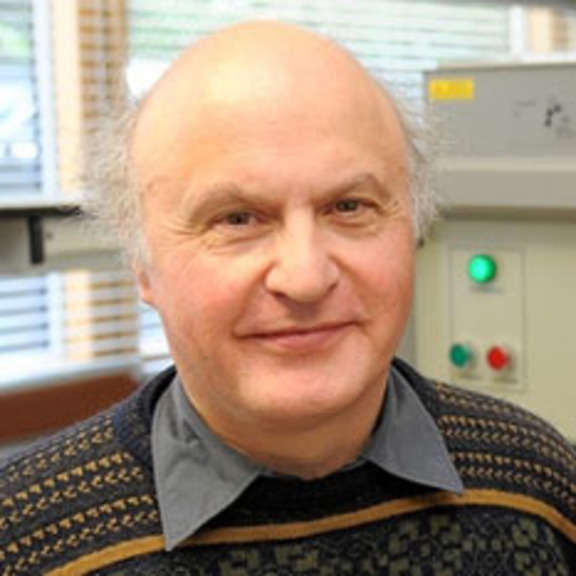 Mark Sims
Professor of Astrobiology and Spacecraft Instrumentation, University of Leicester
Mark Sims is a Professor of Astrobiology and Spacecraft Instrumentation at the University of Leicester. Sims obtained his Ph.D. from the University of Leicester, working on x-ray astronomy shadow cameras. He was an European Space Agency Research Fellow based at ESTEC, Noordwijk, the Netherlands working on high energy x-ray astronomy detectors from May 1981 to January 1984. He returned to Leicester in February 1984 to work as assembly integration and test manager on the German-USA-UK X-ray and XUV ROSAT mission of which he became mission manager for the first year of operations post its launch in June 1990. He then became Leicester project manager for the JET-X ray telescope for the Russian Spectrum-RG mission until the project was canceled in 1999.
From July 1997 until September 2004 he was mission manager for the Beagle 2 Mars lander project (part of ESA's Mars Express mission) responsible for project study management until 1999 and instrumentation and mission operations thereafter. He led the internal inquiry into Beagle 2 following its failure to communicate following landing and its release from Mars Express. From 2003 until 2013 he was principal investigator of the Life Marker Chip (LMC) life detection instrument based upon immuno-assay techniques on ExoMars until mission constraints forced removal of two instruments including the LMC from the mission. He continues to develop ideas for Life detection on Mars and elsewhere. Professor Sims chaired the STFC Aurora (Space Exploration) Advisory Committee from 2005 to 2009 and is currently a member of the National Space Technology Steering Group (NSTSG) and a member of the UK Space Agency's Space Technology Advisory Committee (STAC). He was heavily involved in the Innovation and Growth Strategy for Space (IGS) and helped prepare its recommendations released to government in February 2010. Professor Sims has been involved in 9 space missions over his career with roles from data analysis, through launch site operations to flight operations and acting as Principal Investigator on the LMC project. He is co-director of the Diagnostics Development Unit based at the Leicester Royal Infirmary which is developing techniques for non-invasive diagnosis of disease currently as a screening tool in Accident and Emergency and Acute Care.
Photo credit: Leicester Mercury. Biographical information courtesty of the University of Leicester.
Latest Planetary Radio Appearances
Found! Beagle 2 on Mars
The Beagle 2 Mars lander disappeared after it separated from the Mars Express orbiter on Christmas Day, 2003. Eleven years later, it has been found, partially-deployed on the Martian surface. Longtime Beagle 2 mission leader Mark Sims tells the story.