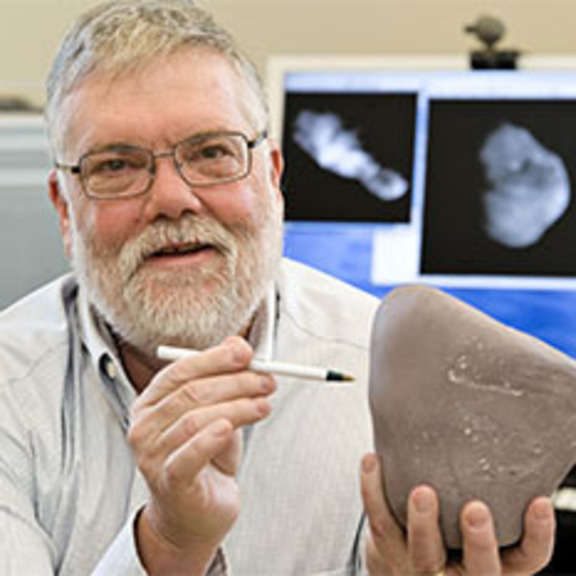 H. Jay Melosh
University Distinguished Professor, Purdue University
Dr. H. Jay Melosh is a geophysicist, renowned as an expert on impact cratering. He earned a degree in physics from Princeton University and a doctoral degree in physics and geology from Caltech in 1972. Dr. Melosh's research interests include impact craters, planetary tectonics, and the physics of earthquakes and landslides. His recent research includes studies of the giant impact origin of the moon, the Chicxulub impact, and the ejection of rocks from their parent bodies. He is also active in astrobiological studies that relate chiefly to the exchange of microorganisms between the terrestrial planets (a process known as panspermia, or in his terms transpermia). In 1989, Oxford University Press published his book Impact Cratering: A Geologic Process, a cornerstone textbook in the field of impact cratering.
Melosh is the recipient of the Barringer Medal of the Meteoritical Society for his work on the physics of impact cratering, and the G. K. Gilbert Award of the Geological Society of America. He was elected to the National Academy of Sciences in 2003. Asteroid 8216 Melosh is named in his honor.
Photo credit: Purdue University
Latest Planetary Radio Appearances
Space Policy Edition: How a Report Can Move Mountains
How can a simple report—just words on a page—lead to creation of a spacecraft? We explore how a 2019 report on the need for a dedicated, space-based telescope to find threatening near-Earth asteroids motivated NASA to pursue that very mission.