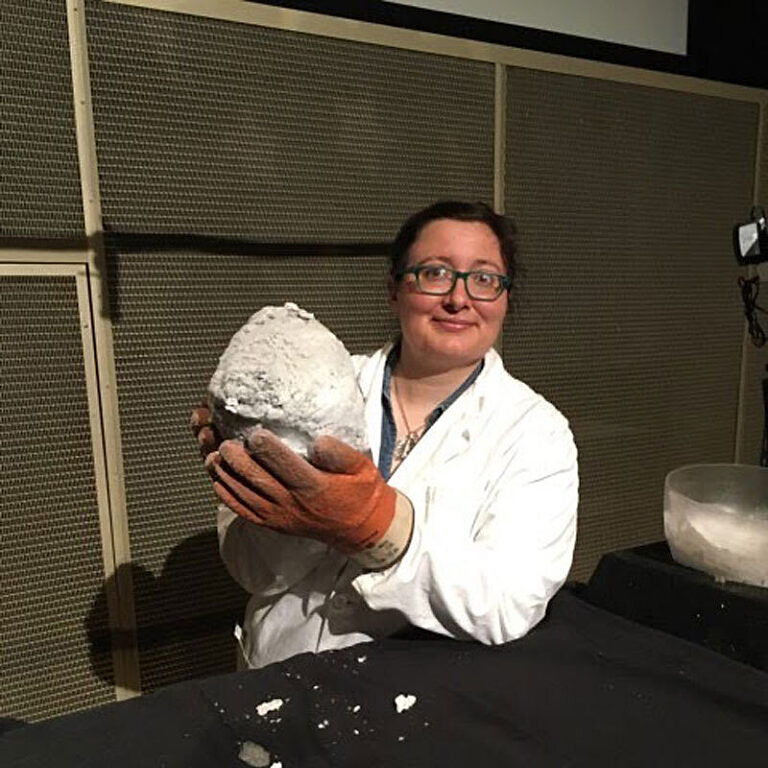 Isa Hopkins
Membership Clerk, The Planetary Society
+1-626-793-5100
Isa Hopkins is the Membership Clerk for The Planetary Society, responsible for mailings to members around the world. She also supports the database team in keeping member records up-to-date.
Isa is an accidental Southern Californian. She first came to Pasadena as a college freshman at Caltech before transferring to Georgetown University, where she spent most of her time stage managing. After graduation, she moved to the Bay Area to serve two terms as an AmeriCorps member and work in various other nonprofit organizations; she also performed standup comedy and co-founded an award-winning sketch comedy troupe. She moved to the LA area when her twin niece and nephew were born here and has stuck around ever since. In addition to The Planetary Society, Isa is also a Museum Guide at Griffith Observatory, where she has been particularly involved with educational programs.
When not working at The Planetary Society or inundating patrons with a relentless stream of science puns at the Observatory, Isa can be found foraging and exploring in the LA foothills. As much as she enjoys looking up, she looks down and around even more, at the cosmic complexity of plants and nature on planet Earth. She is glad to be a part of this organization and to support its mission of making space for everyone, both amongst the stars and right here on our own pale blue dot.