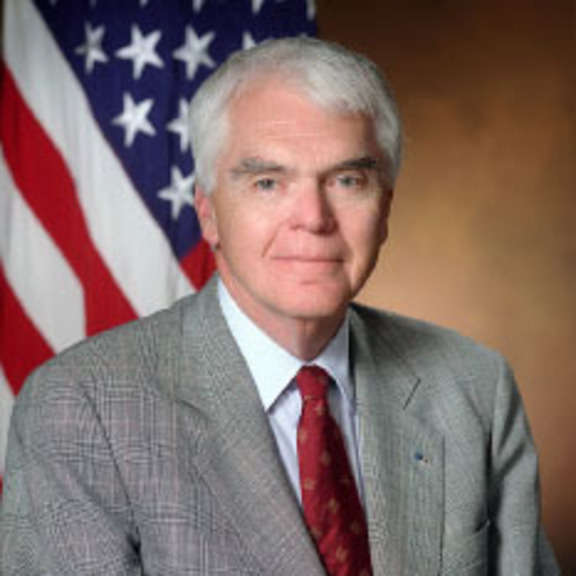 Hans Mark
John J. McKetta Centennial Energy Chair in Engineering, University of Texas at Austin
Hans Mark is a former Secretary of the Air Force and a former Deputy Administrator of NASA. He is an expert and consultant in aerospace design and national defense policy. Mark is currently working in the Department of Aerospace Engineering and Engineering Mechanics at the University of Texas at Austin, where he holds the John J. McKetta Centennial Energy Chair in Engineering.
In February 1969, Mark became director of NASA's Ames Research Center, located in Mountain View, California. In this role, he managed the center's research and applications efforts in aeronautics, space science, life science and space technology.
He subsequently served as Under Secretary of the Air Force from 1977 until July 1979, when he was promoted to Secretary of the Air Force. Concurrently, he served as Director of the National Reconnaissance Office, from August 1977 to October 1979. He remained as this position until 1981, when he was appointed Deputy Administrator of NASA by President Reagan, a position he served in from July 10, 1981 to September 1, 1984.
Upon leaving NASA in 1984, Mark served as Chancellor of The University of Texas system until 1992. He moved on to become a senior professor of aerospace engineering at The University of Texas at Austin. In July 1998, he began work at The Pentagon upon President Clinton's nomination of him as Director of Defense Research and Engineering. In 2001, he returned to The University of Texas at Austin. Mark also holds a research position at the University of Texas' Institute for Advanced Technology.
Mark is a member of the National Academy of Engineering, the nation's highest honor for engineering professionals. He is also an Honorary Fellow of the American Institute of Aeronautics and Astronautics. He has received the 1999 Joe J. King Engineering Achievement Award and the 1999 George E. Haddaway Medal for Achievement in Aviation. Dr. Mark was recently honored for his contributions to the U.S. military space program at the 2006 annual meeting of the American Astronautical Society. He received the 2006 Military Astronautics Award on November 14, 2006 at the society's annual meeting in Pasadena, California.
In 2008, the Space Foundation awarded Mark its highest honor, the General James E. Hill Lifetime Space Achievement Award. It is presented annually to recognize outstanding individuals who have distinguished themselves through lifetime contributions to the welfare or betterment of humankind through the exploration, development and use of space, or the use of space technology, information, themes or resources in academic, cultural, industrial or other pursuits of broad benefit to humanity.