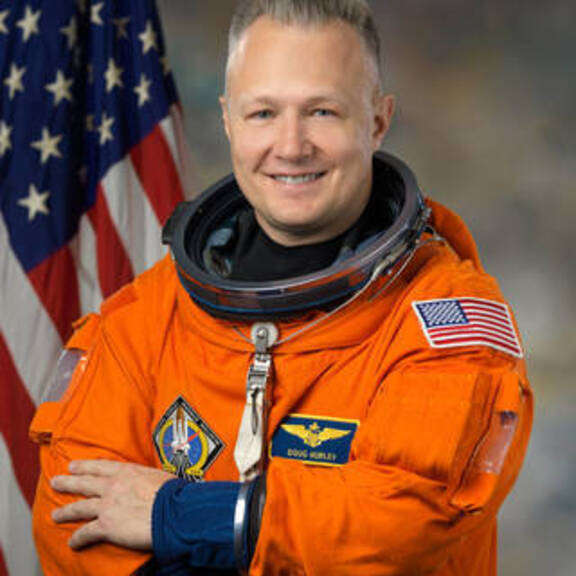 Doug Hurley
Verteran of two Space Shuttle missions
Douglas G. Hurley was selected as an astronaut in 2000. A veteran of two spaceflights, he was the pilot on STS‐127 and STS‐135. Hurley holds a Bachelor of Science in Civil Engineering from Tulane University. Before joining NASA, he was a fighter pilot and test pilot in the U.S. Marine Corps.
Hurley is currently training for the Demo 2 flight of SpaceX's CrewDragon spacecraft, the first crewed flight for that vehicle. He and his crewmates are working closely with SpaceX to develop their new spacecraft systems, which will provide roundtrip crew transportation services to the International Space Station and, along with Boeing's Starliner, return the ability to launch humans into space from United States soil.
Latest Planetary Radio Appearances
SpaceX Builds a Big Falcon Rocket
A mostly SpaceX episode as the ambitious company provides updated details regarding its huge new rocket and introduces its first astronauts. Mat Kaplan shares more from the company's headquarters, while Planetary Society Digital Editor explains and explores the BFR.