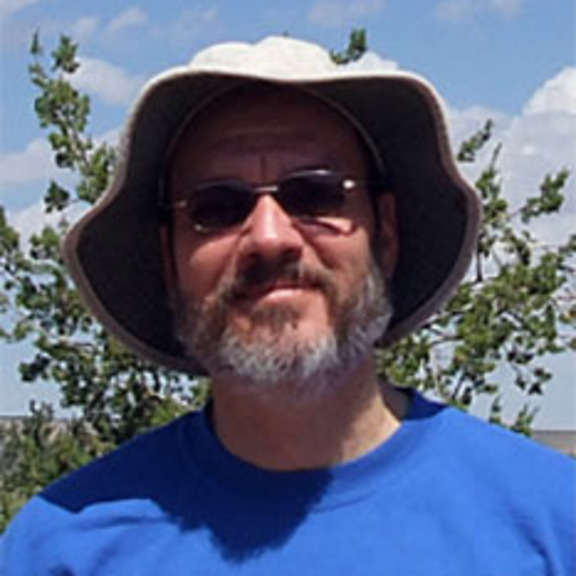 David Mittlefehldt
Planetary Scientist, NASA Johnson Space Center
Dave Mittlefehldt is a planetary scientist, geologist and geochemist in the Astromaterials Research Office at NASA Johnson Space Center (JSC). He divides his time pursuing research on two main topics. One is the formation of meteorites and how their origins inform us of the early history of the solar system. His particular interests are achondrite and stony iron meteorites - those meteorites that were formed by magmatic processes acting on asteroids. He studies the petrology and geochemistry of these materials using a variety of analytical techniques, and a pot of coffee to defog the brain. His other focus of research is on the geology and geochemistry of Mars using primarily data returned by the Mars Exploration Rover Mission and petrological and geochemical investigations of martian meteorites.
Dave is an expert in meteorite petrology and geochemistry, and has published extensively on the origin of meteorites. He is the manager of the JSC Inductively Coupled Plasma-Mass Spectrometry Laboratory, and is responsible for general managerial and scientific oversight of the research program.
Dave has been a member of the Antarctic Search for Meteorites (ANSMET) field teams four times, 1997, 2001, 2004 and 2008. He has served as Associate Editor for two scientific journals, Geochimica et Cosmochimica Acta and Meteoritics & Planetary Science. Dave is a member of the Geochemical Society, the Meteoritical Society (elected Fellow, 1996), and the American Geophysical Union. He has an asteroid named in his honor – 5760 Mittlefehldt . He was awarded a Doctor of Science (Honorary) from the State University of New York in 2007.