Jason Davis • Sep 29, 2013
A Big Day for Commercial Spaceflight
Sunday was a big day for commercial spaceflight.
Just before 7:00 a.m. EDT (11:00 UTC), the International Space Station's newest visitor hovered a mere 12 meters away, while the Indian Ocean zoomed by some 370 kilometers beneath it.
"Station, Houston," said CAPCOM Cady Coleman. "You are go for the Cygnus capture sequence."
With the station out of video range, real-time animations in Mission Control showed the station's robotic Canadarm inching up to the commercial spacecraft. Crosshairs on Cygnus grew larger until they filled the screen.
"Houston, Station. Cygnus capture complete," radioed astronaut Luca Parmitano, as cheers, claps, and backslaps erupted in Orbital Sciences Corporation's Dulles, Va. Mission Control Center.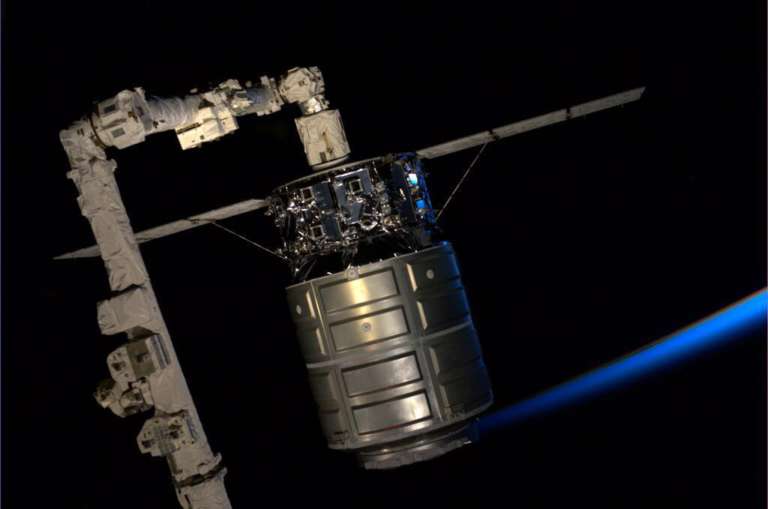 Precisely five hours later at noon EDT (16:00 EDT), an octagonal set of Merlin 1D engines ignited at Vandenberg Air Force Base, sending a newly-upgraded Falcon 9 out over the Pacific Ocean. It was the maiden flight of the so-called Falcon v.1.1, and the company's first launch from Space Launch Complex 4E.
SpaceX didn't consider Sunday's launch to be an operational mission. The payload, a Canadian satellite called CASSIOPE, is also on a shakedown cruise. A scientific payload studying space weather also went along for the ride.
The launch and satellite delivery were a success. SpaceX also used the opportunity to try out some of its evolving reusable rocket technology. The hope was that the Falcon's first stage engines would relight and bring the rocket to a soft landing in the ocean for recovery.
It was a long shot, and it fell short. According to CEO Elon Musk, the engines "flamed out," but he believes that the experience provided enough information for future success.
"Between this flight & Grasshopper tests," he tweeted, referring to the company's prototype vertical takeoff and landing vehicle, "I think we now have all the pieces of the puzzle to bring the rocket back home."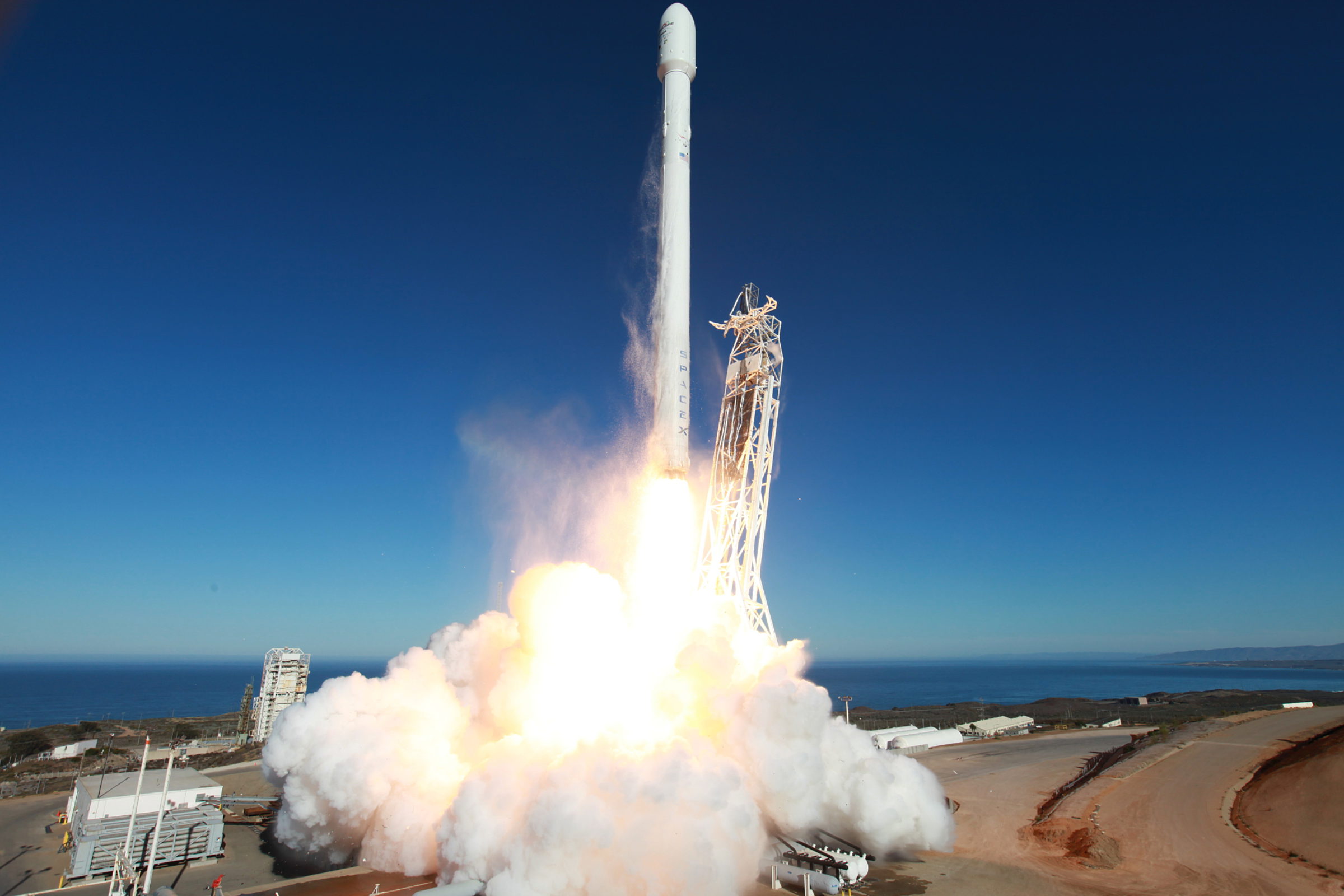 The upgraded Falcon will be used to ferry future Dragon resupply vehicles to the International Space Station. Now that Cygnus has been installed, Orbital will soon be able to join SpaceX in sending regular, paid cargo runs to the orbiting laboratory.
All of this marks another important milestone for NASA's commercial resupply program, which has delivered on its goal of readying private providers to send American cargo to the ISS. In just over two years since the space shuttle's retirement, NASA has two companies that can resupply the station. One can also bring payloads back to Earth.
Orbital and SpaceX represent two very different approaches to spaceflight. SpaceX builds their vehicles in-house from the ground up, while Orbital draws on a variety of companies to construct its launch vehicles.
SpaceX is commercial spaceflight's cool kid, with mission animations set to rock music and a CEO with a second job selling high-end electric cars. Orbital, on the other hand, has a buttoned up, NASA-esque persona complete with headquarters just outside the D.C. Beltway.
It's East Coast vs. West Coast spaceflight. Both are winning, and that's good news for NASA.
For now, astronauts bound for the ISS will continue to travel via the steppes of Kazakhstan. But if commercial spaceflight keeps firing on all thrusters, that could soon change as well.
Falcon 9 demonstration flight SpaceX's first upgraded Falcon 9 rocket lifts off on a demonstration flight from the company's new Vandenberg Air Force Base launch facility on Sept. 29, 2013.Video: SpaceX
Support Our Core Enterprises
Your support powers our mission to explore worlds, find life, and defend Earth. Tomorrow's discoveries begin today.
Donate