Jason Davis • Apr 11, 2013
Antares ready for inaugural flight
There's nothing quite like the inaugural flight of a new rocket. Years and years of design work, fabrication, assembly, technical reviews, delays, artist concepts and press releases. All leading up to the moment of engine ignition and first motion, when the hard work of countless individuals comes to life and rises from the launch pad.
It's been a long, delay-ridden road for Dulles-based private spaceflight company Orbital Sciences Corporation. Their Antares rocket is finally ready for its April 17 inaugural flight. If all goes well, Antares will loft a payload meant to simulate their Cygnus spacecraft into the same, 51.6 degree orbit as the International Space Station. The demo payload will cruise around the Earth at just over half of the station's altitude in a 250 x 350 kilometer orbit (ISS is currently orbiting at 403 x 418 kilometers).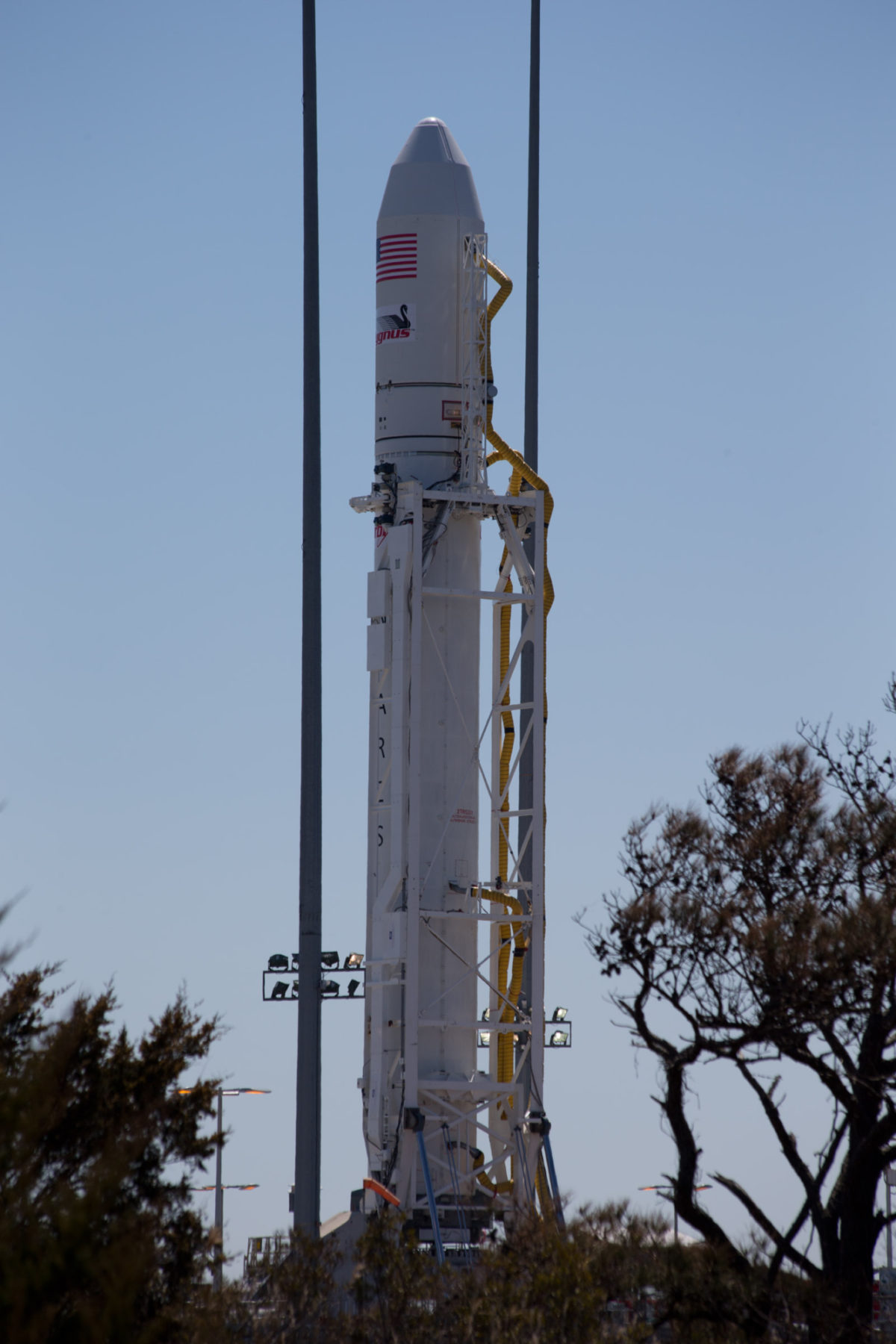 Orbital is NASA's second funded Commercial Orbital Transportation Services (COTS) partner. The other is SpaceX, which has now sent their Dragon capsule to the station three times. If this flight – officially termed A-ONE – goes well, Orbital says they could be ready mid-year to send a real Cygnus spacecraft to the ISS, which would complete their COTS demonstration requirements and pave the way for official paid cargo runs.
A basic Cygnus spacecraft has a pressurized volume of about 19 cubic meters. That's almost double what Dragon offers, but Cygnus lacks return cargo capability. It will act as a trash disposal unit for the ISS and burn up in the atmosphere. Cygnus berths to the station the same way Dragon does, by easing gently into the reach of Canadarm for berthing at the Unity module.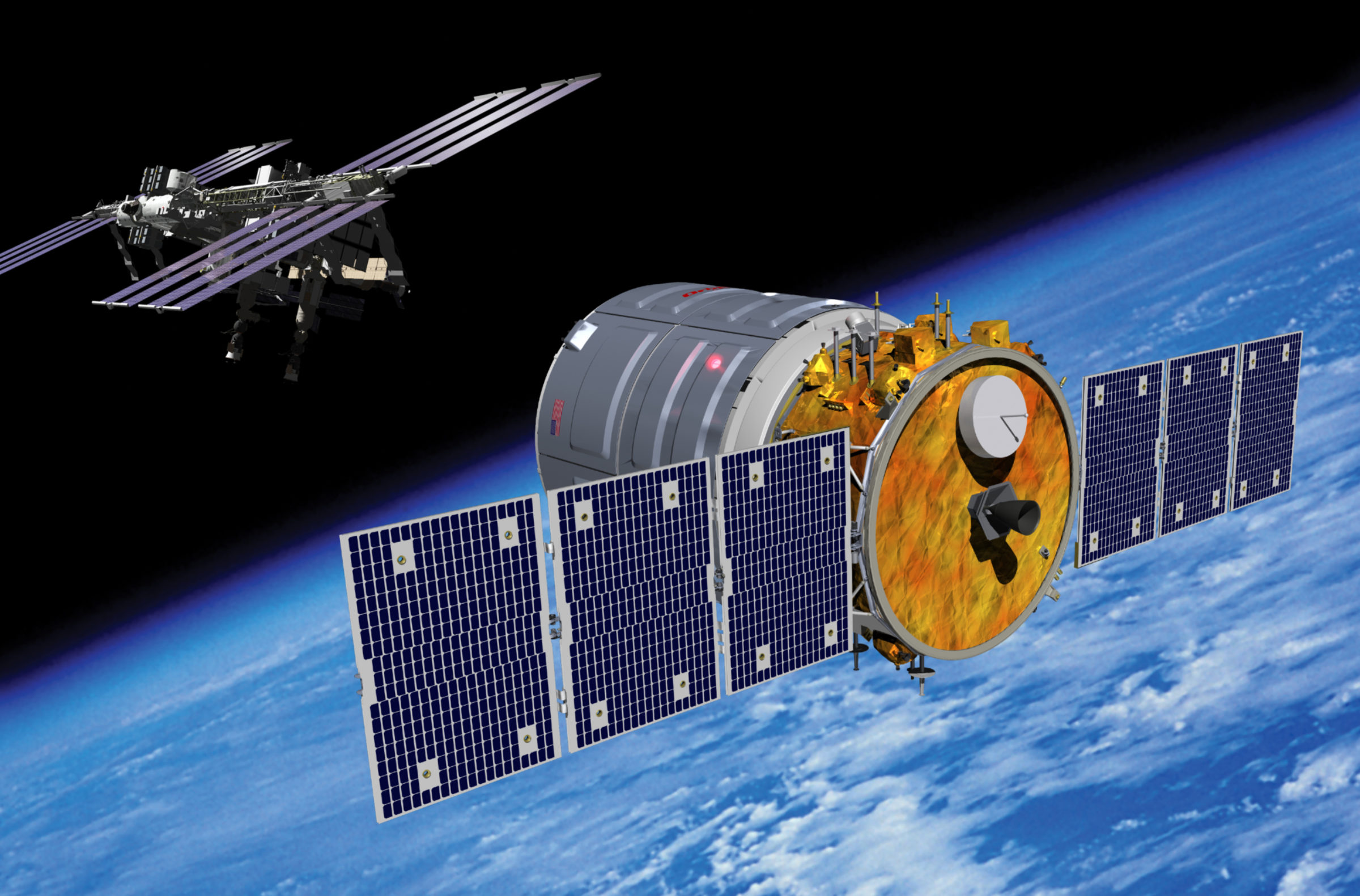 Antares and the Cygnus simulation payload are scheduled to launch Wednesday, April 17 at 5 p.m. EDT (21:00 UTC). The launch window lasts for three hours, and there are backup opportunities the following four days. The launch will take place from pad 0A at the Mid-Atlantic Regional Spaceport (MARS), home of the NASA Wallops Flight Facility.
MARS has two operational launch pads: 0A for "mid-class" launch vehicles, and 0B for "small-class." Pad 0A accommodates a gross liftoff weight, or GLOW, of more than one million pounds, and is licensed for low-Earth orbit (LEO) payloads of up to 11,000 pounds. Pad 0B accommodates a GLOW of 750,000 pounds, and LEO payloads of up to 8,400 pounds.
Here is a timeline of launch events for the A-ONE flight, according to Orbital:
| | | |
| --- | --- | --- |
| Event | Altitude (kilometers) | Elapsed time (mm:ss) |
| Stage 1 Ignition | 0 | 00:00 |
| Liftoff | 0 | 00:02 |
| Main Engine Cutoff (MECO) | 107 | 03:50 |
| Stage 1 Separation | 113 | 03:55 |
| Fairing Separation | 184 | 05:19 |
| Stage 2 Ignition | 189 | 05:28 |
| Stage 2 Burnout | 256 | 08:03 |
| Payload Separation | 255 | 10:03 |
Support Our Core Enterprises
Your support powers our mission to explore worlds, find life, and defend Earth. Tomorrow's discoveries begin today.
Donate