Bruce Betts • Nov 08, 2011
Phobos-Grunt and Phobos LIFE, with Yinghuo-1, have launched!
I am ecstatic to report that at 20:16 UTC, millions of passengers on board the Planetary Society's
Phobos LIFE biomodule
launched into space inside the Phobos Sample Return (also known as Phobos Grunt or Phobos Soil) spacecraft. A Zenit rocket lifted off from Baikonur Cosmodrome at 20:16:02.871 UTC on November 8. Also aboard was the Chinese minisatellite Yinghuo-1 and
the Planetary Society's Phobos LIFE biomodule
. Here's a video (liftoff occurs at 4:05):
The spacecraft successfully separated from the second stage of the rocket 688 seconds after launch. Right now, the spacecraft is orbiting Earth. That's right: we've achieved BUGS IN SPACE! Two more rocket burns will be required to send them on their way to Mars' moon Phobos. We aren't out of the woods yet, but it's a great start. Phobos-Grunt will do a 10-minute burn at 22:55, jettison tanks, then do a 17-minute burn at 01:02 UTC to set off to Mars. If all goes well, it will enter Mars orbit late in 2012, land on Mars' moon Phobos in early 2013, and return samples of Phobos and our Phobos LIFE biomodule in the summer of 2014.
Thanks to Planetary Society members whose generosity made this project possible, and to our many partners participating in the project. This launch comes after years of planning and effort.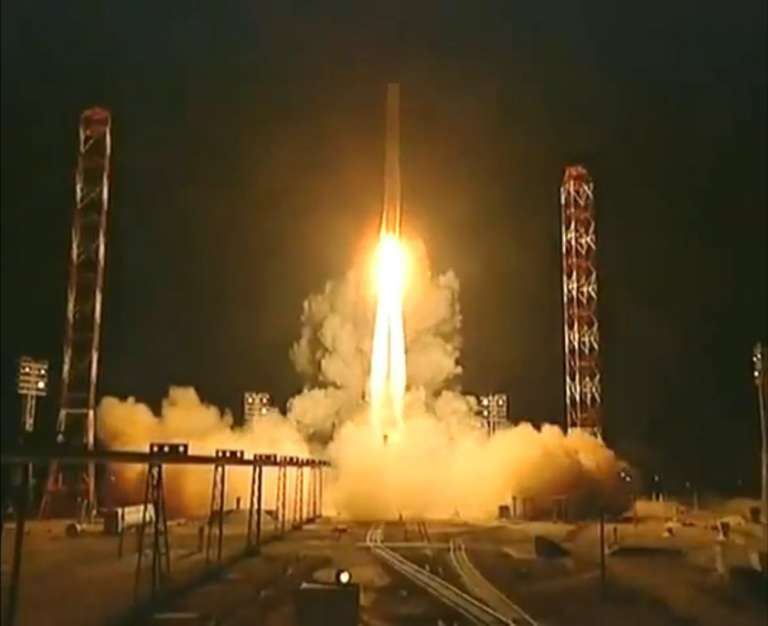 Let's Explore More
Our time to take action for space is now! Give today to have your gift matched up to $75,000.
Donate