This photo is making the rounds of Twitter, Facebook, Google+, and whatever other social network you care to name today. It was shot by astronaut Ron Garan from the Space Station, and it's a meteor seen from above. Way cool.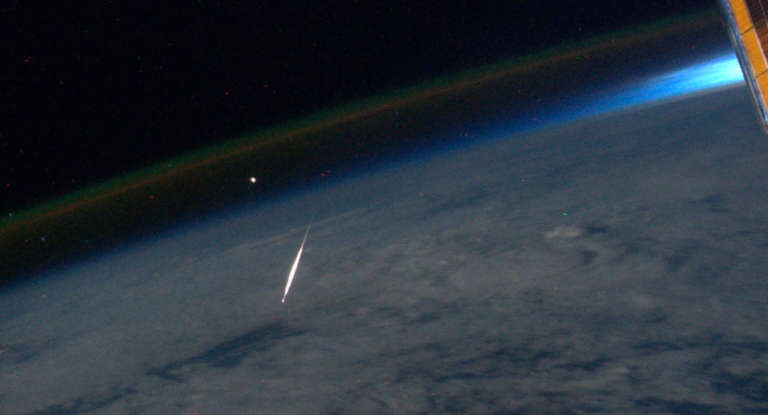 Garan shared it initially via Twitter, and it's pretty much on every space blog today. A couple of bloggers who've added value to the pic include Phil Plait, who tells us the odds that it is a Perseid and not something else (1 in 12) and the likelihood of the Station getting hit by a meteor large enough to cause a visible fireball (not very big); and Daniel Fischer, who dug up various other images of "shooting stars" seen from space. My favorite of his links is one to this video, the STS-61 highlight reel. (STS-61 was the first Hubble servicing mission.) At about 21:35 they show another bright meteor streaking across the sky over the night lights of Houston. Keep watching the video and at about 22:30 you'll see a lovely little image of Hubble, just a point of light from the Shuttle, which the astronauts referred to as their "morning star," following them in orbit.
Support Our Core Enterprises
Your support powers our mission to explore worlds, find life, and defend Earth. Tomorrow's discoveries begin today.
Donate