Bruce Betts • Apr 29, 2011
Shuttle LIFE is go for launch with Endeavour!
The Planetary Society's Bruce Betts traveled to Florida to oversee the preparation of our Shuttle LIFE experiment for launch on the space shuttle Endeavour. He was hoping to watch the launch, too, but the launch was postponed until at least Monday, so he's coming home. He filed this report late last night, after work on the loading of Shuttle LIFE was complete.
The Planetary Society's Shuttle LIFE experiment is now go for launch on Endeavour's STS-134 mission. I came down to Florida for the loading of our tiny sample tubes into the CREST-1 (Commercial Reusable Experiments for Science & Technology) payload block. Each tube is filled with a different type of organism, from bacteria to archaea to the ever popular water bears (more officially known as Tardigrades).
During the waiting period, I took care of fun things like getting my badge for Kennedy Space Center, and pestering the loading team with the equivalent of "Are we there yet?" Meanwhile, the water bears led the millions of bacteria and archaea in their daily physical regimen to keep them in top shape for space flight. OK, in actuality, they all sat "dormant" in their plastic Delrin tubes under an argon atmosphere, just as they were sealed in a couple weeks ago at ATCC in Virginia.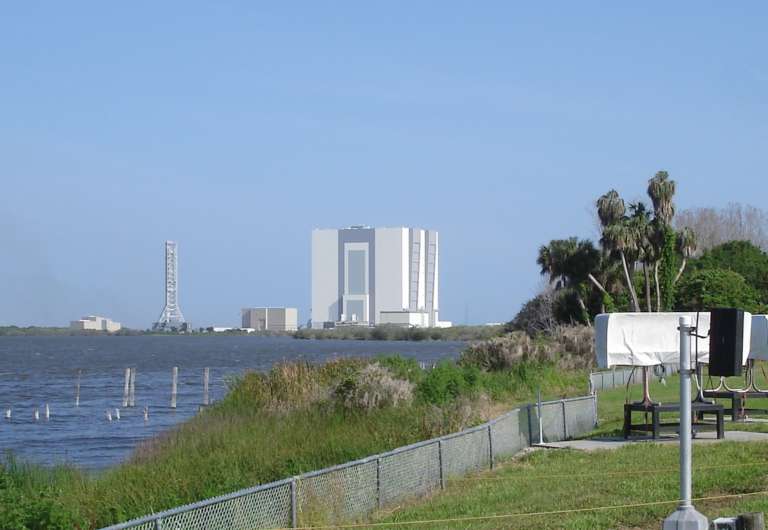 After a couple days of waiting for other parts of CREST-1 to get loaded, our time finally came at nearly midnight Wednesday night. I joined the ITA (Instrumentation Technologies Associates) crew in a lab at the Space Life Sciences Laboratory at Kennedy. Like ATCC a couple weeks ago, the life sciences labs at Kennedy made me feel a little uneasy. With a background as a planetary/physical scientist, I really don't want to be somewhere that has "Body Fluid Cleanup" kits hanging on the wall. I don't even want to know why they are there.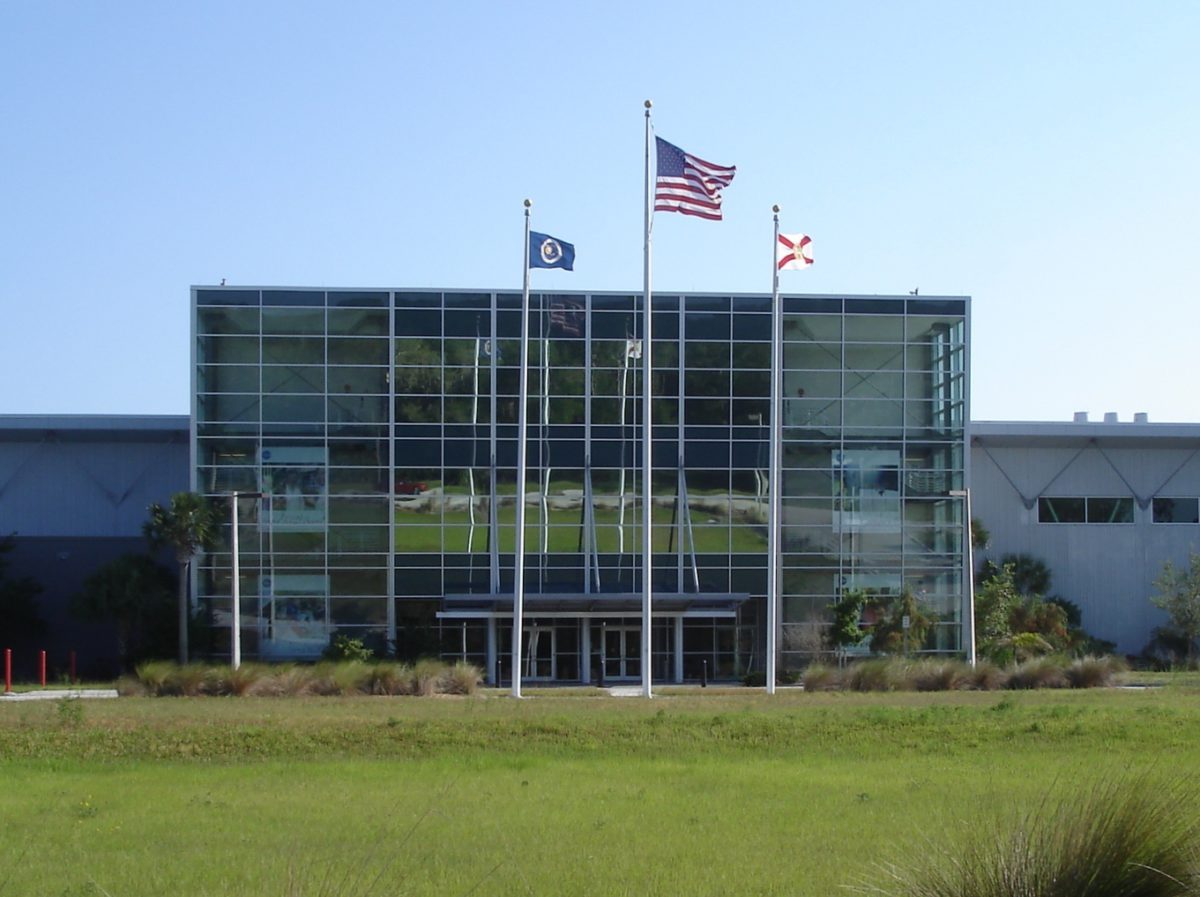 Fortunately, the ITA loading crew was friendly, and even included our Planetary Society Arizona Regional Volunteer Coordinator, Veronica Zabala-Albierto, who kindly took pictures while I was loaned a lab coat and some gloves and some disinfectant (not enough from my perspective). Our tubes are sealed so are not an issue, but some of the other CREST-1 experiments are not, so a sterile environment is required.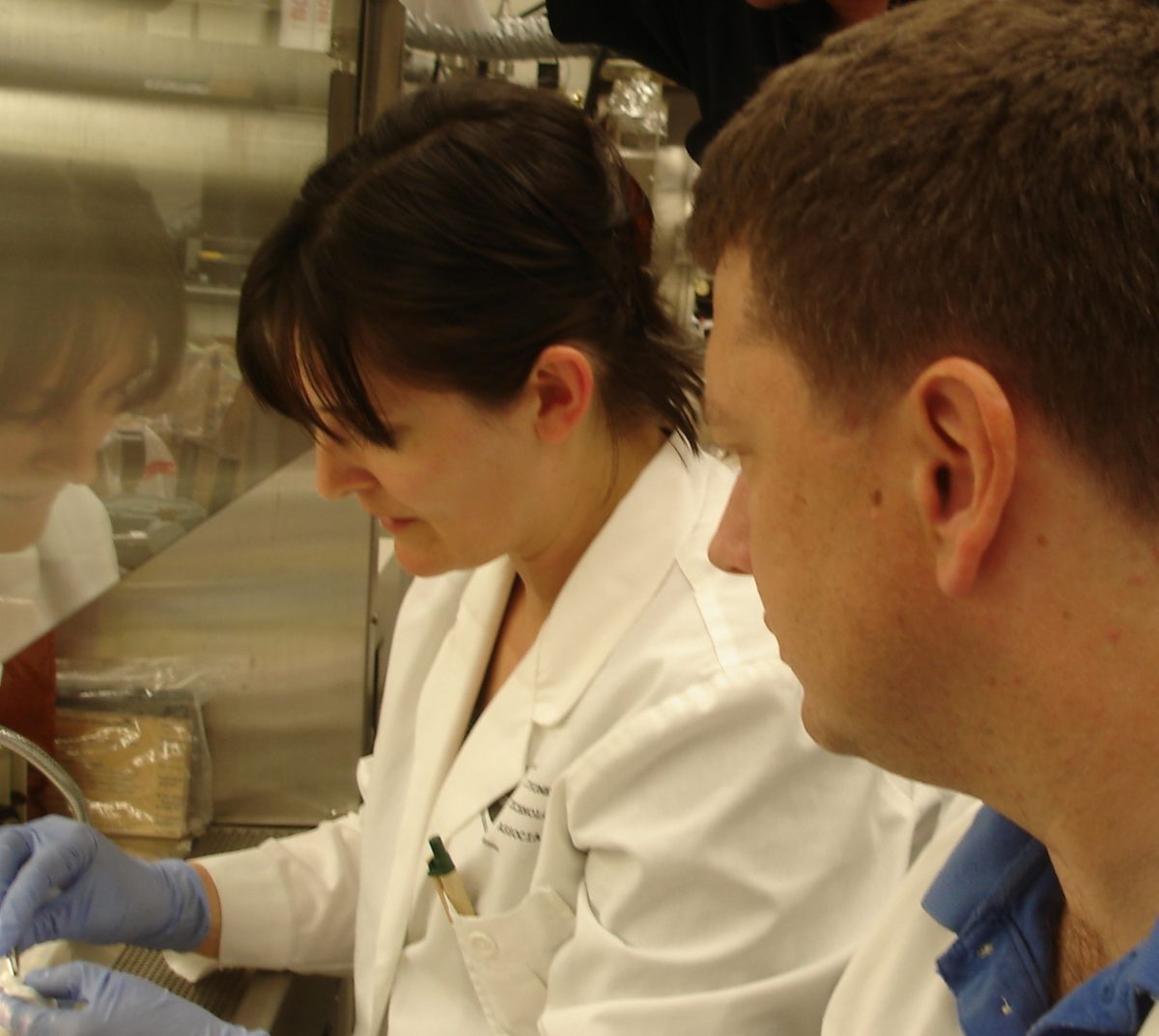 One always worries until the deed is done, but Valerie Cassanto from ITA was able to load the tubes easily. It was with relief and a happy smile that I departed the lab, wishing them well for what would be a very long night of finishing the loading of other experiments.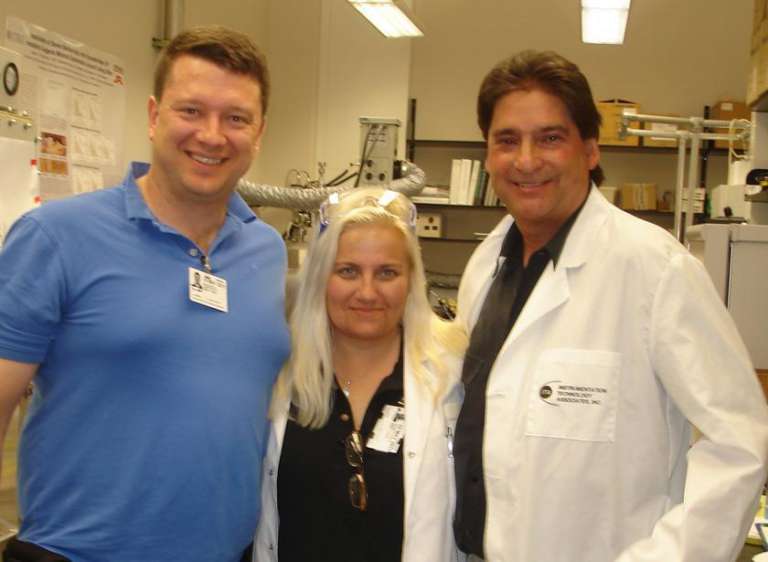 Tomorrow, I go to witness the launch and the beginning of the organisms' 15-day mission in space. Godspeed water bears...and Deinococcus radiodurans... and, well, you get the idea.
You are Part of LightSail's Legacy
Let's share the story and success of LightSail® - help secure LightSail's legacy!
Donate Today