We brought in the big scissors to inaugurate our new Planetary Society headquarters. Incoming Executive Director, Bill Nye, cut the red ribbon at the Open House held August 5, 2010. Lou Friedman lent a hand with the official "snip," assisted by advisors Robert Picardo, Rosaly Lopes and Charley Kohlhase. Hundreds of visitors, including Apollo 11 astronaut Buzz Aldrin and board member Wes Huntress, toured our new offices, listened to presentations on LightSail and Phobos LIFE, and met the Planetary Society staff. And even though our first open house for the new building has ended, we invite supporters to stop by and say hello if you ever visit Pasadena.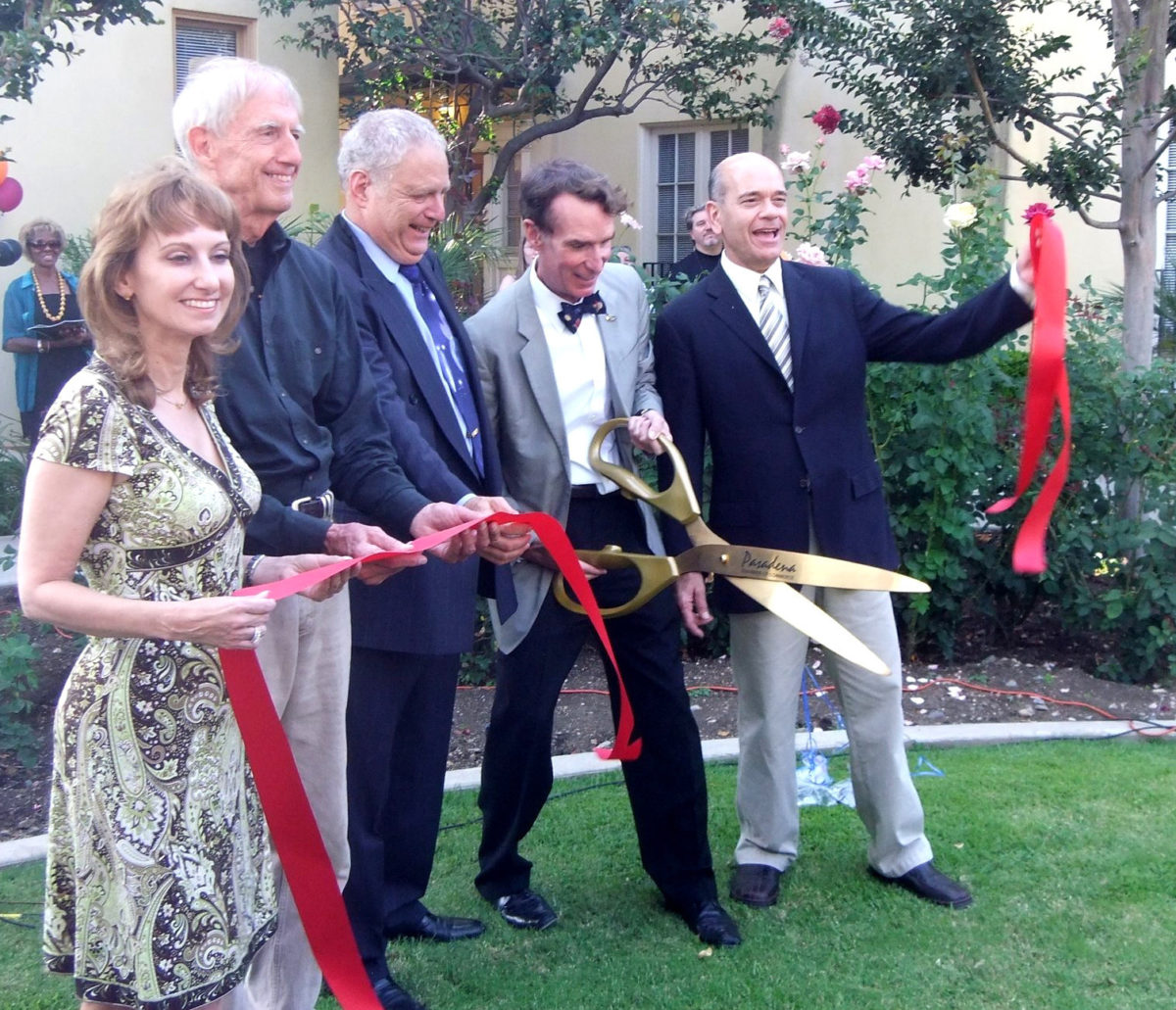 Exploration Changes Everything
Keep space science going strong. Take action for space and make your voice heard by telling elected officials to make space a priority.
Take Action