Ken Kremer • Feb 03, 2010
Endeavour Crew Arrives at KSC
Planetary Society volunteer Ken Kremer is reporting for us from the Kennedy Space Center, where he is covering the launch of Space Shuttle Endeavour, set to launch this weekend. Kremer is a research scientist and freelance journalist who spends his spare time giving public outreach presentations on behalf of The Planetary Society as a volunteer and NASA's Jet Propulsion Laboratory as a Solar System Ambassador. Thanks Ken! --ESL
The crew for the STS-130 flight of shuttle Endeavour arrived at the Kennedy Space Center late in the evening on Tuesday February 2. Blastoff is slated for February 7 at 4:39 AM and will be the final night time shuttle launch.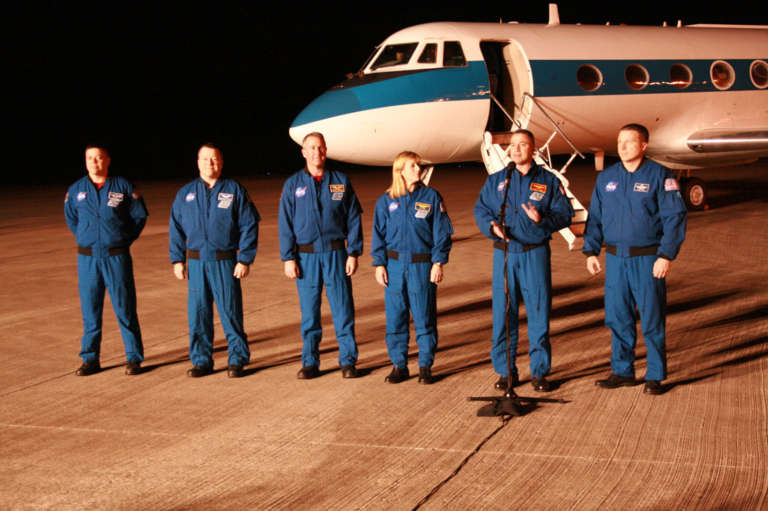 The primary goal of the STS-130 mission is to deliver the Tranquility and Cupola pressurized modules to the International Space Station (ISS). Tranquility is the last major US segment planned for attachment to the ISS and will house critical life support systems for the ISS crew.
The astronauts were greeted at the shuttle landing strip by NASA managers and reporters (including myself). Commander George Zamka briefly spoke on behalf of the entire crew. "Welcome to the STS-130 night shift! It's great to be here at the Cape. We've got Tranquility and Cupola loaded up in the space shuttle Endeavour at Launch Pad 39 A. Everything is going very well. We're all very excited about meeting up with the space station crew and getting started on this great project of bringing the Tranquility module to life and putting the Cupola in its final position, opening up those shutters and taking a look at the Earth. Go Endeavour!"
I witnessed the rollout of Space Shuttle Endeavour to Pad 39 A on the frigid morning of January 6. Shortly thereafter, there was a threat of a launch delay when the ammonia jumper hoses, which will convey critical cooling capacity to the Tranquility module, ruptured during pre-flight testing. NASA and contractor teams worked quickly to fabricate newly redesigned hoses to replace the original hoses that failed.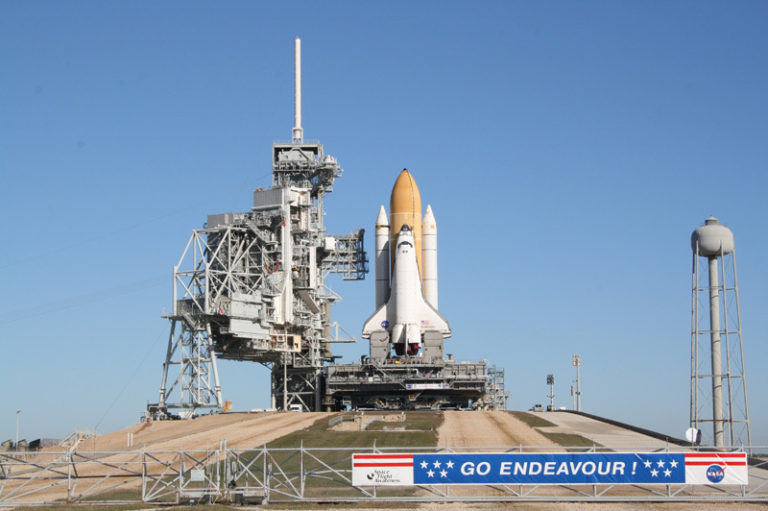 STS-130 is the first of five remaining flights before the Space Shuttle is retired forever by late 2010 or early 2011. The Obama Administration has decided not to extend the shuttle program.
During the 13-day mission which will include three spacewalks, the six person crew will attach Tranquility to the Unity connecting Node. Cupola will provide the astronauts a spectacular 360 degree panoramic view of Earth, the station, and the heavens for their scientific research.
Support Our Core Enterprises
Your support powers our mission to explore worlds, find life, and defend Earth. Tomorrow's discoveries begin today.
Donate