Jason Davis • Jun 09, 2017
Despite setbacks, SpaceX continues to gain momentum
Last weekend, SpaceX launched a Dragon cargo spacecraft to the International Space Station. It was the company's eleventh paid ISS flight—ten of which have been successful. After first stage separation, the Falcon 9's booster rocket flew back to Cape Canaveral and stuck yet another upright landing.
It's all starting to look quite routine.
At the same time, SpaceX continues to push the reusability envelope. This flight marked another first for the company's "flight-proven" hardware: The Dragon used on the cargo run already visited the ISS once back in 2014. The last reusable vehicle to fly to the station was space shuttle Atlantis, in 2011. When Dragon returns to Earth, SpaceX will have shown every major part of its launch system can be reused, except the second stage—and CEO Elon Musk says that feature is coming soon, too.
All of these technology breakthroughs have not come without setbacks; SpaceX lost rockets in both 2015 and 2016 under slightly fuzzy circumstances. But despite those failures, an analysis of launch numbers shows the company has consistently gained momentum since 2012.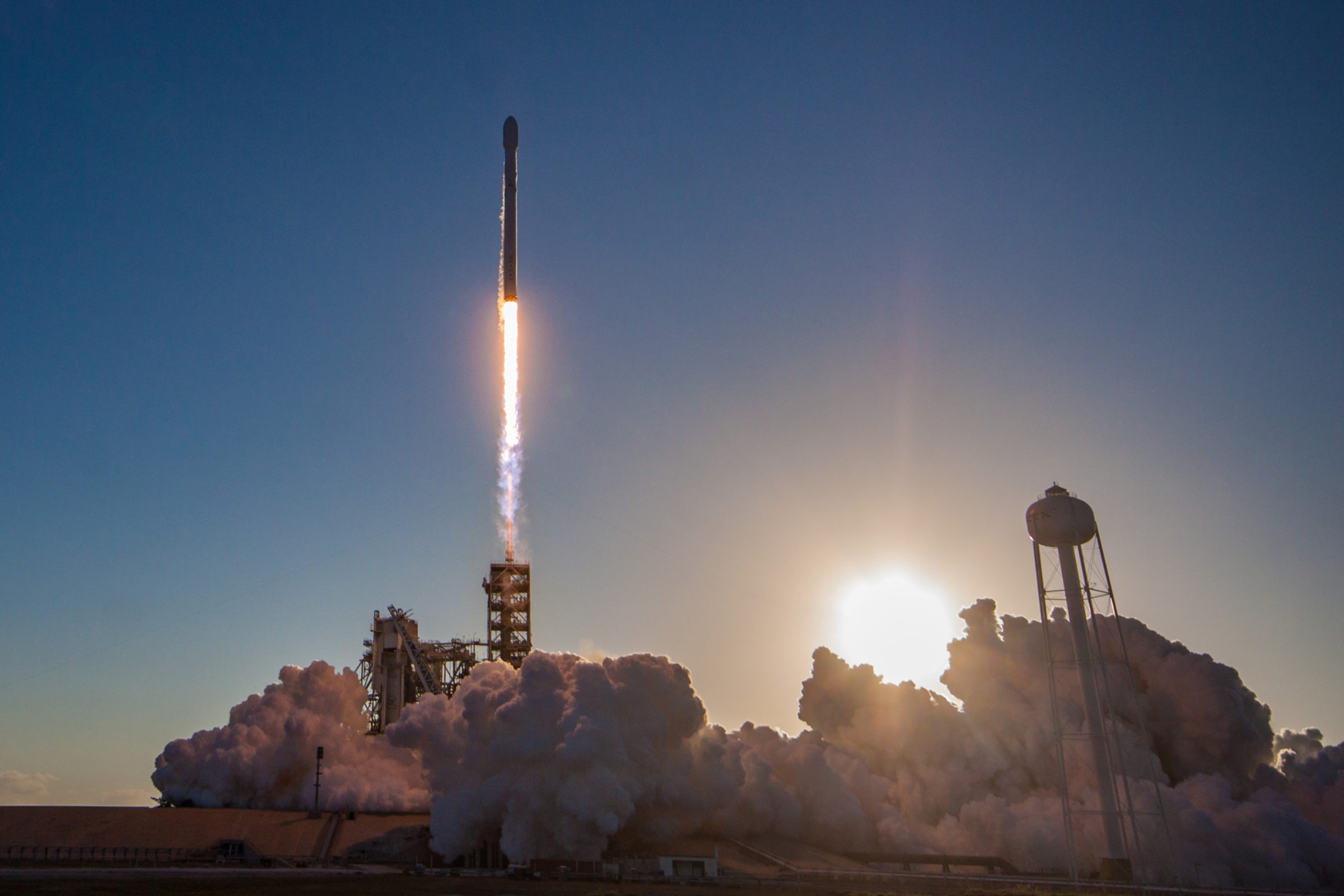 In 2016, SpaceX launched a record-setting eight Falcon 9 rockets—nine if you include the one that exploded on the pad. As of June 9, the 2017 count stands at seven. If SpaceX keeps up this pace, they will easily shatter their 2016 record.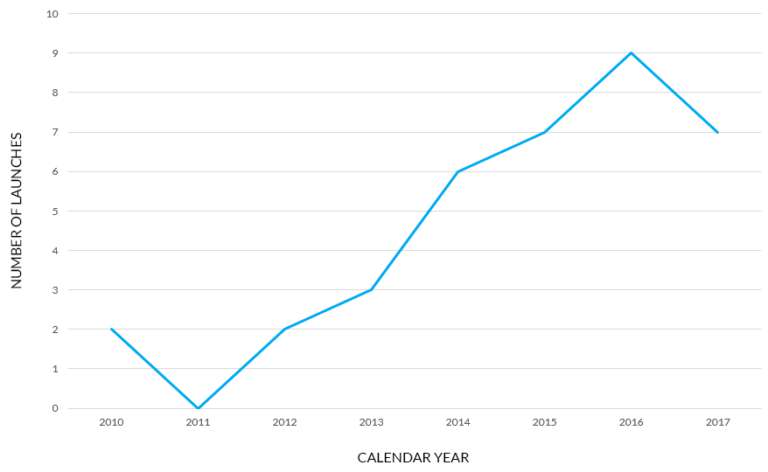 You can view the raw dataset here.
Drilling into the data further shows that while it took the company a long time to get its quarterly mission cadence back up after the CRS-7 accident, it was quickly back to business as usual after Amos-6. That's even more impressive considering the company activated a new launch pad, 39A.
Thus far, SpaceX has only had three, four-launch quarters: 2014 Q3, 2016 Q2, and 2017 Q1. While there was a six-quarter gap between those first two high-water marks, the interval decreased to just two quarters the second time around. If SpaceX launches BulgariaSat-1 this month as currently planned, it will be the first time the company has had back-to-back four-launch quarters.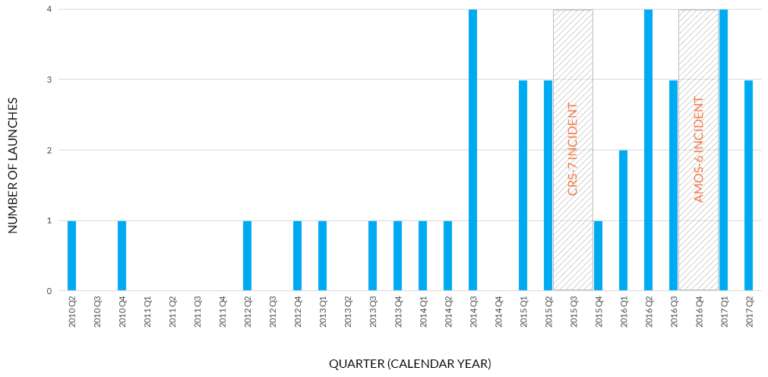 Space Launch Complex 40, which was damaged during the Amos-6 explosion, should also be back up and running soon, giving SpaceX a rare capability: two pads at the same launch site that can support the same rocket. This all bodes quite well for the company's future, which has hitched its future to reusable technology and an unmatched mission cadence.
There is, however, a caveat: SpaceX is, statistically speaking, due for a disaster.
Both the CRS-7 and Amos-6 accidents happened amidst particularly productive periods, right when the company seemed to be firing on all cylinders.
CRS-7 was the 19th Falcon 9 flight, and Amos-6 was the 29th. There were were nine successful flights between the two disasters. BulgariaSat-1 will be the 37th Falcon 9 flight—the eighth since Amos-6.
Furthermore, before CRS-7, there was a near-miss during CRS-1, when a Merlin engine exploded during ascent. Dragon made it to orbit, but the secondary payload, an Orbcomm satellite, was lost. The interval between CRS-1 and CRS-7 was 14 launches.
The loss of Amos-6 was caused by an unforseen problem with SpaceX's advanced propellant loading techniques. Are there any yet-to-be-discovered bugs associated with reflying the Falcon 9 first stage?
Hopefully not. If SpaceX is truly on track for good, there may not be much preventing the Falcon 9 from becoming the new workhorse of the launch industry.
Support Our Core Enterprises
Your support powers our mission to explore worlds, find life, and defend Earth. Tomorrow's discoveries begin today.
Donate