Jason Davis • Mar 22, 2016
Tonight's Cygnus launch kicks off three ISS cargo runs in three weeks
Just days after receiving three new crew members, the International Space Station is about to become a veritable shipping hub, as three cargo ships launch to the orbital laboratory in as little as three weeks.
Later tonight, an Orbital ATK Cygnus spacecraft kicks off the action, making a late night trip to orbit courtesy of a United Launch Alliance Atlas V rocket. Cygnus is stuffed with three-and-a-half tons of supplies—its largest cargo haul to date. Included on the manifest are pressurized air tanks, a spacesuit and a suite of science experiments, one of which will light a controlled fire inside the discarded Cygnus after it is jettisoned from the ISS.
The Cygnus is named the S.S. Rick Husband, honoring the late shuttle commander who was killed in 2003 with six other astronauts when space shuttle Columbia was destroyed during reentry.
Watch: Orbital ATK Cygnus OA-6 launch

Launch: Tuesday, March 22, at 11:05 p.m. EDT (3:05 UTC Wednesday)
Launch window: 30 minutes; five opportunities at five-minute increments
NASA TV coverage starts 10:00 p.m.

Solar array deployment: Approximately 12:45 a.m. EDT Wednesday

Arrival and berthing: Saturday, March 26, 6:40 a.m. EDT
NASA TV coverage starts 5:30 a.m.

On-orbit duration: Approximately 55 days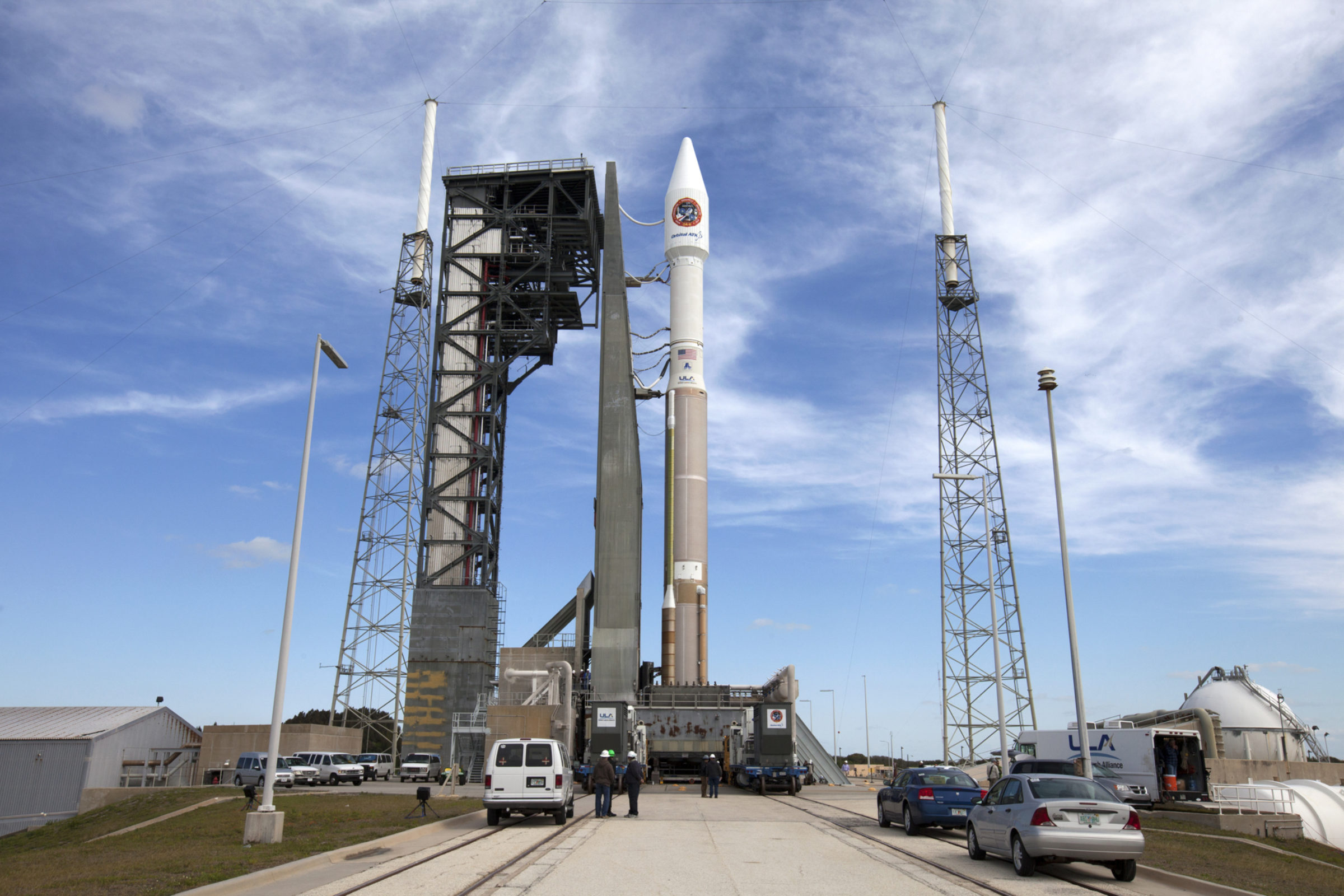 Cygnus will spend three-and-a-half days traveling to the station. On Saturday morning, astronauts Tim Kopra and Tim Peake will grapple the spacecraft and berth it to the Earth-facing port of the station's Unity module.
Next, Russia's Progress M-29M cargo craft, stuffed with trash for destructive atmospheric reentry, will depart from the station's aft Zvezda module. On March 31, a new Progress is scheduled to lift off from Baikonur, Kazakhstan.
Finally, a week later, SpaceX's Dragon will return to action in a much-anticipated launch on April 8. That flight will carry the Bigelow Expandable Activity Module, BEAM, to the station. BEAM is an inflatable habitat that will spend two years attached to the station's Tranquility node.
The coming weeks will be a busy time for the crew of Expedition 47, as they shuffle cargo in and out numerous spacecraft.
"When you think about the upcoming cargo traffic, it's good to have six crewmembers," said Kenneth Todd, the station's operations integration manager. He noted that when Dragon arrives, it will mark the first time both of NASA's commercial cargo partners—SpaceX and Orbital ATK—have had a vehicle berthed to the station simultaneously.
"For those of us that have worked through this transition from shuttle into this commercial cargo service, it's really a neat thing for us to be able to see both of these vehicles up there at the same time," he said.
Dragon will depart first, after spending about a month on orbit. Because Dragon is the only ISS vehicle capable of returning a significant amount of cargo, NASA has a backlog of items waiting to return to Earth. "We've got a full slate of things to come home," Todd said.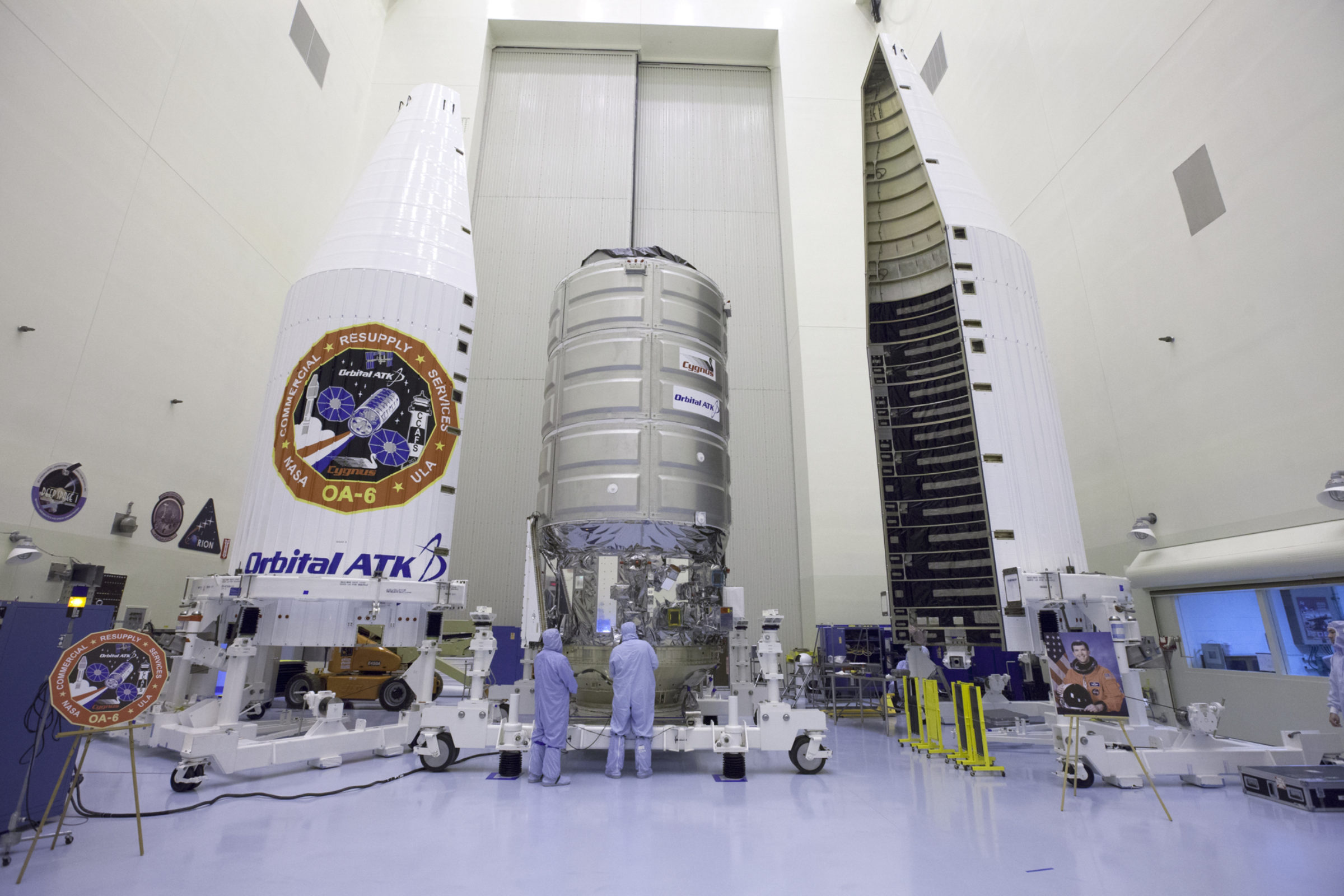 Tonight's launch marks the second and final Atlas-propelled Cygnus mission ordered in the wake of the loss of an Orbital ATK Antares rocket in 2014. Orbital officials continue to prepare Antares for a return-to-flight with its newly installed, Russian-built RD-181 engines.
Frank Culbertson, the president of Orbital's space systems group, said the inaugural dual-engine hotfire would take place this spring, clearing the way for a summer Antares-Cygnus flight.
"The exact date will depend on NASA's need," Culbertson said. "We'll be ready in early summer for a launch anytime that they need it."
The intense period of cargo shuffling places ISS logistics back on solid ground following a series of resupply mishaps. "We're going to be in good shape on consumables after this mission," Todd said. "We're in pretty good shape now; this will just extend us out further in the year for some of those consumables that we like to keep our eye on."
You are Part of LightSail's Legacy
Let's share the story and success of LightSail® - help secure LightSail's legacy!
Donate Today