Jason Davis • Dec 08, 2015
SpaceX, Partners Prepare for Falcon Return-to-Flight
Publicly, SpaceX has been pretty quiet since this summer, when the company lost a Falcon 9 rocket en route to the International Space Station. There was an official update July 20, when CEO Elon Musk said a failed support strut likely breached the rocket's upper stage helium pressuirzation system, destroying the vehicle. A Dragon spacecraft loaded with 1.8 metric tons of cargo was sent tumbling into the ocean.
Since that post, a lonesome picture of the doomed Falcon sitting on the pad at Cape Canaveral Air Force Station's Space Launch Complex 40 has greeted visitors to spacex.com. SpaceX would surely like to update that with a mission success banner, but when? Details have been scarce as the company moves closer to returning Falcon to flight.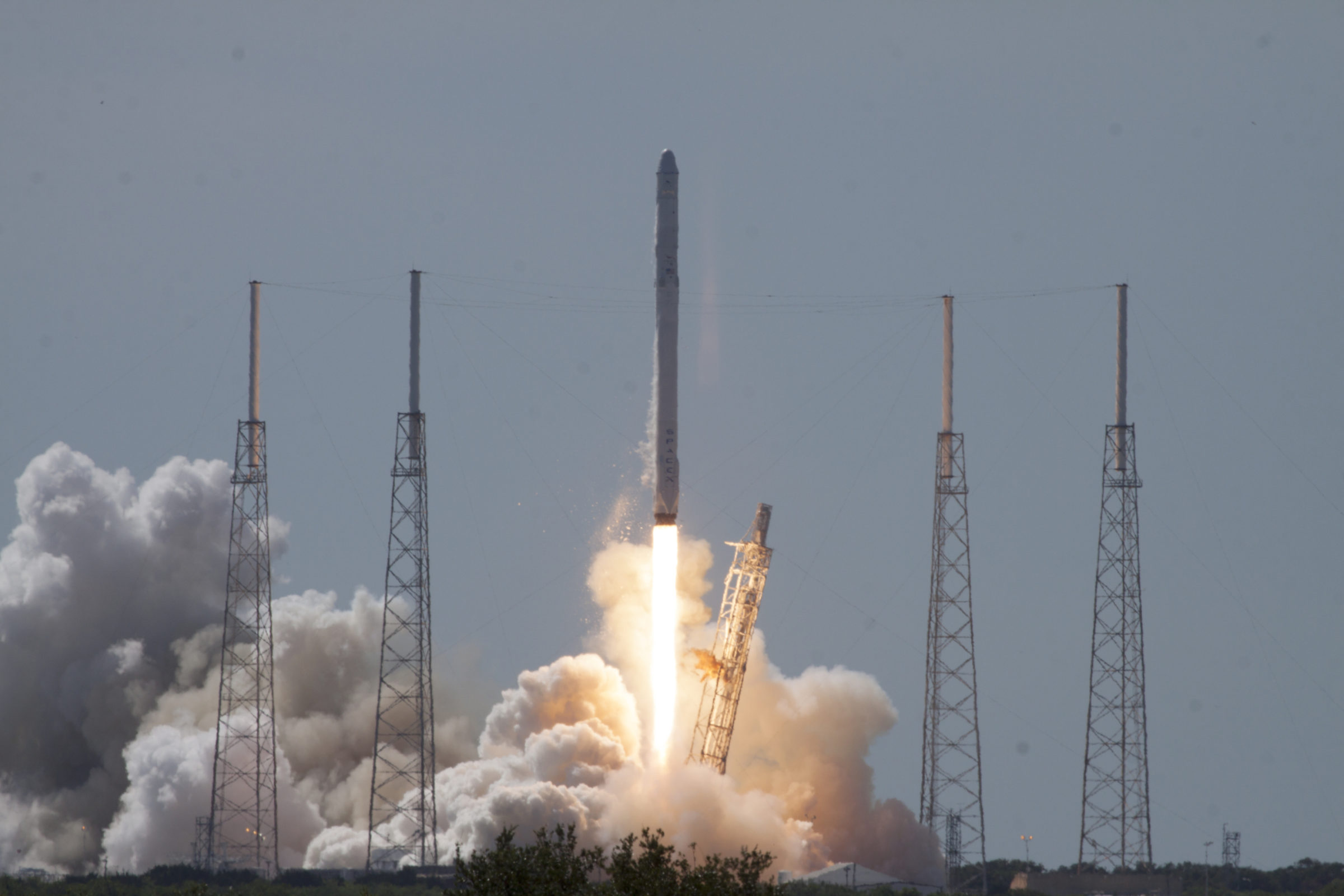 In late October, SpaceX and the satellite communications company ORBCOMM announced Falcon's return-to-flight mission would place 11 ORBCOMM OG2 data relay satellites in orbit. The given launch timeframe was six to eight weeks, putting the end range at December 11. On November 30, Sierra Nevada Corporation, which manufactured the satellites for ORBCOMM, announced the satellite payload had been shipped to Cape Canaveral for a mid-December launch.
The actual launch date has not been released, though space reporters first uncovered December 15, and yesterday, December 19. Whatever the actual date, a backlog of follow-up launches are waiting, including the SES-9 communications satellite, another ISS-bound Dragon capsule, and the Jason-3 ocean topography mission.
During a pre-launch briefing December 2 for a different ISS cargo craft, Cygnus, station program manager Kirk Shireman said Dragon's flight was scheduled no earlier than January 8.
"Of course, there's still technical issues because of their recovery from an accident as well," Shireman said. "There's a chance that that date won't hold."
A day earlier, William Gerstenmaier, NASA's associate administrator for human spaceflight operations, gave some additional Dragon details during a NASA Advisory Council meeting. "This will be a full-thrust Falcon 9 vehicle; probably the second or third flight, depending on how many commercial customers fly before," he said.
During Falcon's post-accident downtime, SpaceX engineers completed a variety of upgrades to the rocket, including adding a denser propellant mixture to the first stage, which increases the vehicle's thrust. SpaceX test-fired the ORBCOMM mission's booster rocket at their McGregor, Texas development facility September 21, and ORBCOMM CEO Marc Eisenberg tweeted the stage arrived in Florida on November 20.
Upgraded Falcon 9 first stage static fire Video: SpaceX
The next Dragon flight to the ISS will carry BEAM, the Bigelow Expandable Activity Module, in the spacecraft's unpressurized trunk. BEAM, an inflatable habitat module testbed, will be attached by the station's robotic Canadarm to the Tranquility module, also known as node 3. Tranquility is also a junction leading to the station's window-filled Cupola.
A Dragon flight readiness review is scheduled for December, Gerstenmaier said, adding that one of the Dragon trunk latches used to hold BEAM in place had a broken piston rod, and needed refitting. "We'll repair it and understand why it failed," he said.
After BEAM is attached to Tranquility, a pressurization system will be activated to expand the module to its full size. When inflated, BEAM will be 4 meters long and contain a volume just shy of 16 cubic meters. It will remain attached for two years before being discarded and sent back into the atmosphere for destructive reentry.
Astronauts will periodically inspect and monitor BEAM while it is attached to the station. The module's kevlar fabric walls potentially offer better thermal protection from the harsh space environment, as well as increased radiation protection. "It gives us, essentially, a chance to look at this technology, see if it makes sense, and then let it affect our architectures and plan for Mars missions," Gerstenmaier said. "This is a great chance to use station as a test bed and actually get real in-space data that's going to inform our decisions."
If SpaceX cannot make a January launch, the mission could be delayed until April or May due to an unfavorable orbital trajectories, known as beta angles, which place the station in increased sunlight. This increases heating on certain sections, and also affects visiting vehicles. Crew rotations could also contribute to the delay. In March, Scott Kelly, Mikhail Kornienko and Sergey Volkov return to Earth, and new crewmembers Jeff Williams, Oleg Skriprochka and Alexey Ovchinin arrive.
When SpaceX returns Falcon to flight, the company may attempt to land the spent first stage back at Cape Canaveral—a significant leap forward over the company's prior attempts to land the booster on an autonomous drone ship in the Atlantic Ocean. Florida Today broke the news, quoting a NASA commercial crew program representative as the source of the information. The attempt would require approval from the Federal Aviation Administration.
You are Part of LightSail's Legacy
Let's share the story and success of LightSail® - help secure LightSail's legacy!
Donate Today