Jason Davis • Oct 20, 2015
Enhanced Cygnus Arrives at KSC ahead of Atlas V-powered Cargo Run
Orbital ATK is a month-and-a-half away from resuming cargo runs to the International Space Station.
The company's Cygnus supply spacecraft hasn't flown since last October, when an Antares rocket exploded seconds after liftoff at the Mid-Atlantic Regional Spaceport on Wallops Island, Virginia. Since then, Orbital has been busy installing new engines in Antares, preparing for the debut of an enhanced version of Cygnus and working with United Launch Alliance to get a temporary ride to orbit aboard an Atlas V rocket.
Cygnus' return-to-flight mission is scheduled to begin December 3. The new, enhanced vehicle features an elongated internal cargo housing with a 27-cubic-meter pressurized volume. Cygnus is also now equipped with circular, Ultraflex solar arrays. The larger volume, combined with the additional lifting power of the Atlas V, is expected to result in a delivery of about 3.5 metric tons of crew supplies. Up to 2.7 tons of that can be pressurized, according to Orbital ATK.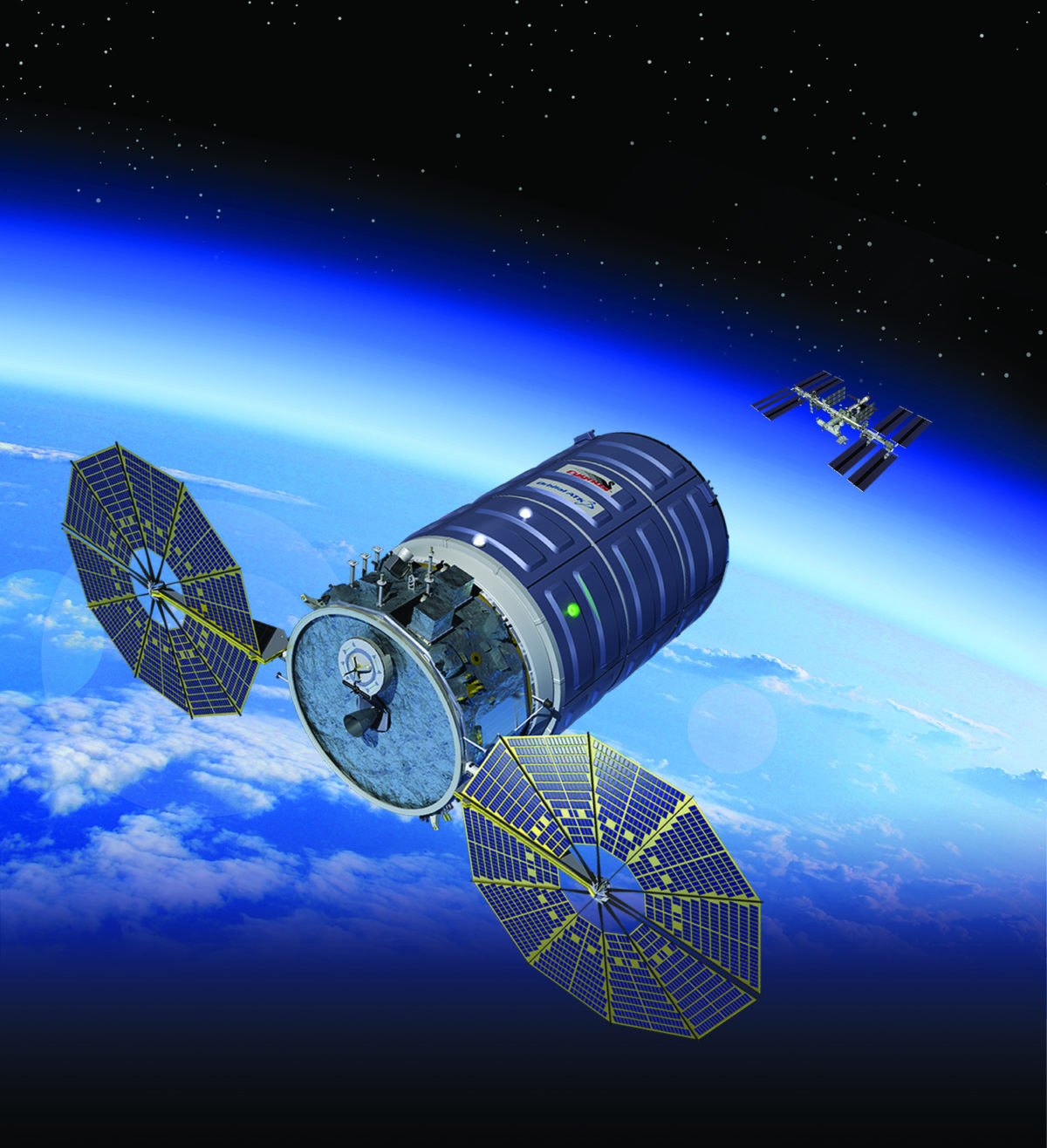 United Launch Alliance designed and built the payload adapter that will attach Cygnus to its Atlas V rocket. Company officials told The Planetary Society that it took just eight months:
"The major challenge associated with developing the new payload adapter for Cygnus was the short schedule duration available to the design, procurement and manufacturing teams. Fortunately a combination of early long-lead contracting, a rapid-response design team, superior subcontracting support, and mistake-free manufacturing, also known as Perfect Product Delivery, enabled ULA to deliver a flight-ready product in roughly eight months from contract award."
The launch window opens at about 6:00 p.m. EST (23:00 UTC). Because of the surplus power offered by the Atlas V, the window lasts 30 minutes:
"The Atlas V 401 has sufficient performance reserves to absorb a launch delay of up to 30 minutes during which there is sufficient launch vehicle performance available to inject Cygnus into a correct phasing orbit relative to ISS."
A Cygnus spacecraft consists of two major components: the Pressurized Cargo Module (PCM) and the Service Module (SM). The PCM arrived at Kennedy Space Center August 10:
And the SM arrived last week. Here is a shot of the spacecraft's new solar arrays, while it was still being processed in Dulles, Virginia:
This will be the fifth Cygnus spacecraft flight, and the fourth contracted NASA cargo mission for Orbital ATK. Orbital is planning three cargo missions for 2016. A second Atlas V Cygnus flight is planned for spring, followed by a return-to-flight of the Antares rocket in the first half of the year. Antares' AJ26-62 engines are being swapped out for the RD-181. The AJ26 was a refurbished version of the NK-33, used during the Soviet Union's N1 rocket program intended to land humans on the moon. The RD-181 is manufactured by Russia's NPO Energomash.
Support Our Core Enterprises
Your support powers our mission to explore worlds, find life, and defend Earth. Tomorrow's discoveries begin today.
Donate