Jason Davis • Nov 10, 2014
In Pictures: Expedition 41 Crew Returns to Earth
The crew of Expedition 41 is safely back on Earth following a 165-day stay aboard the International Space Station. Early this morning in Kazakhstan, Soyuz TMA-13M landed by parachute and retro-rockets on the snow-covered steppe near the city of Arkalyk. Temperatures below freezing greeted NASA's Reid Wiseman, ESA's Alexander Gerst and cosmonaut Maxim Suraev as they were helped from the Soyuz, which had been dragged a short distance by its parachute. The crew was in good spirits as they were wrapped in blankets and given a quick medical checkup before leaving the landing site.
Undocking of the Soyuz occurred at 7:31 p.m. EST Sunday (0:31 UTC Monday), leaving behind the three-person crew of NASA astronaut Barry Wilmore and cosmonauts Elena Serova and Alexander Samokutyaev. Wilmore is currently in command of the station, which is now operating under Expedition 42. Three new crew members will soon bring the station's complement back to six, when Terry Virts, Samantha Cristoforetti and Anton Shkaplerov launch from the from Baikonur Cosmodrome on Nov. 23.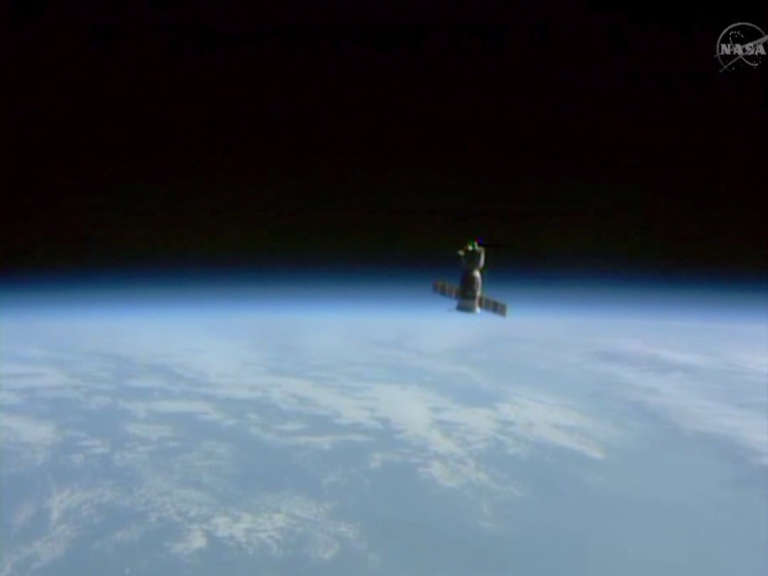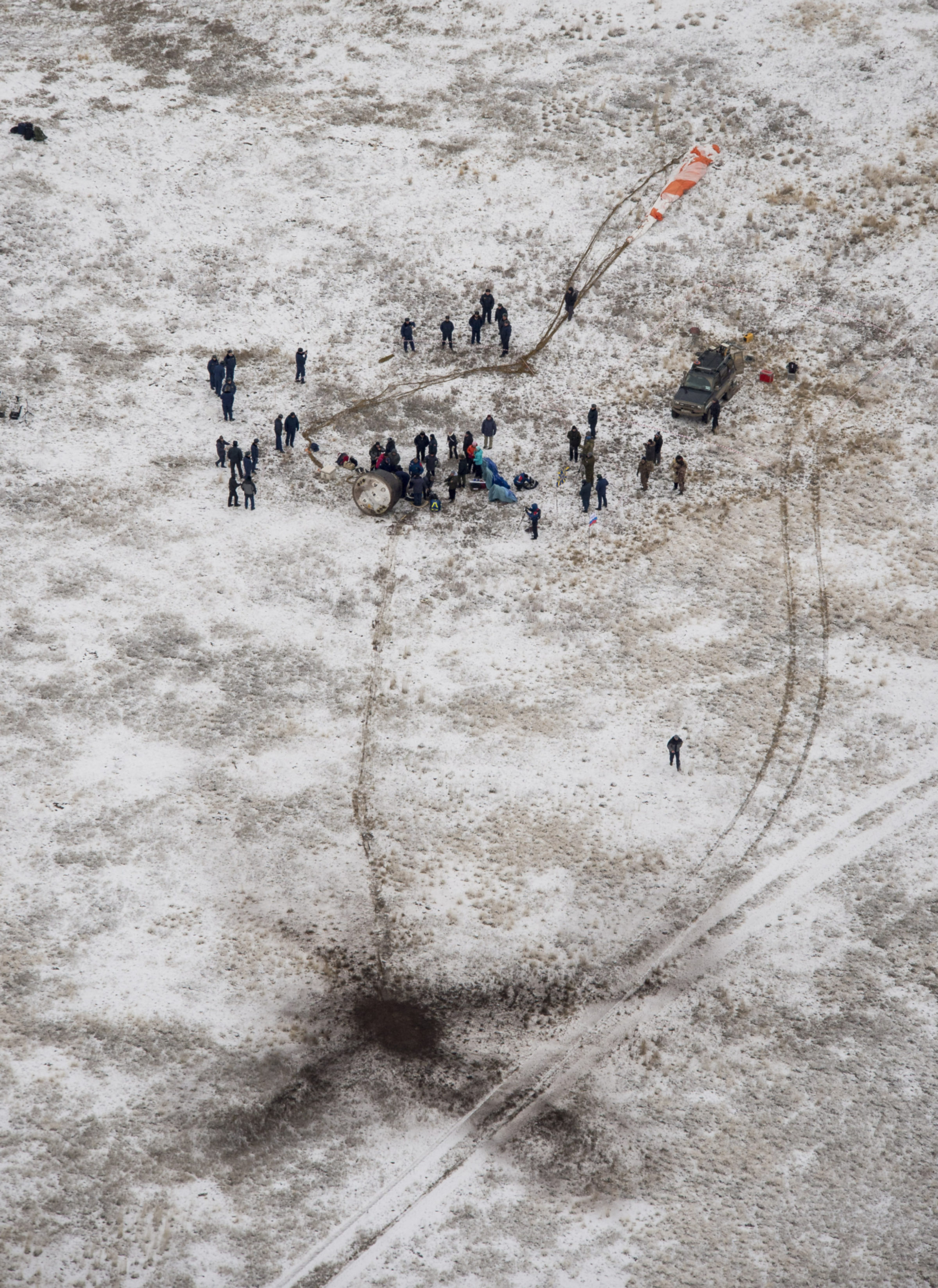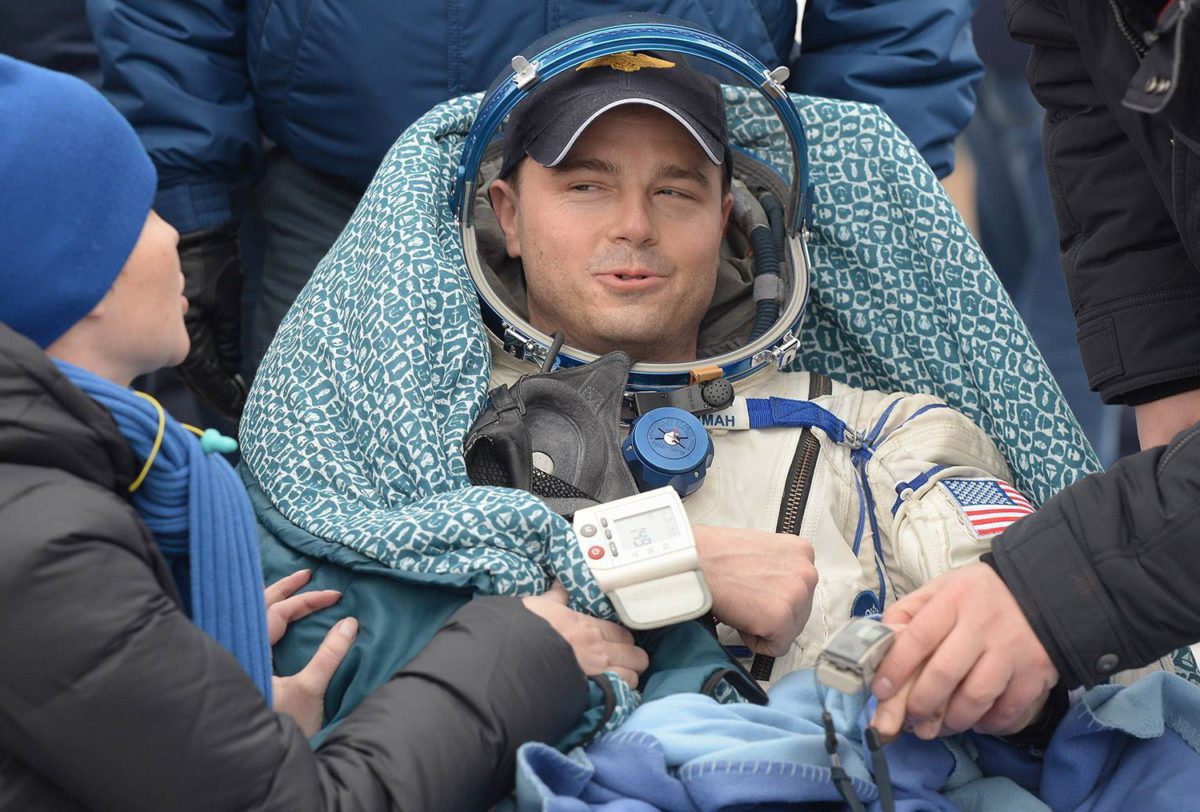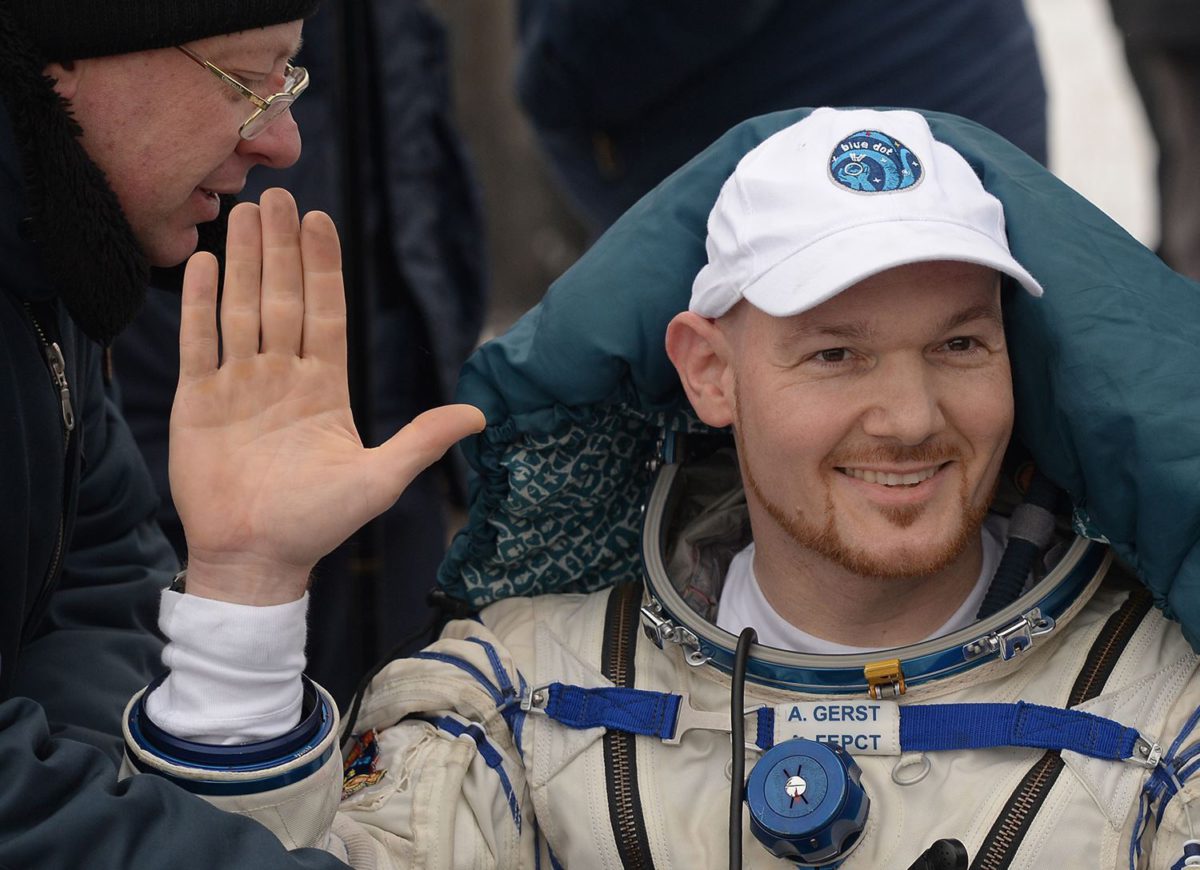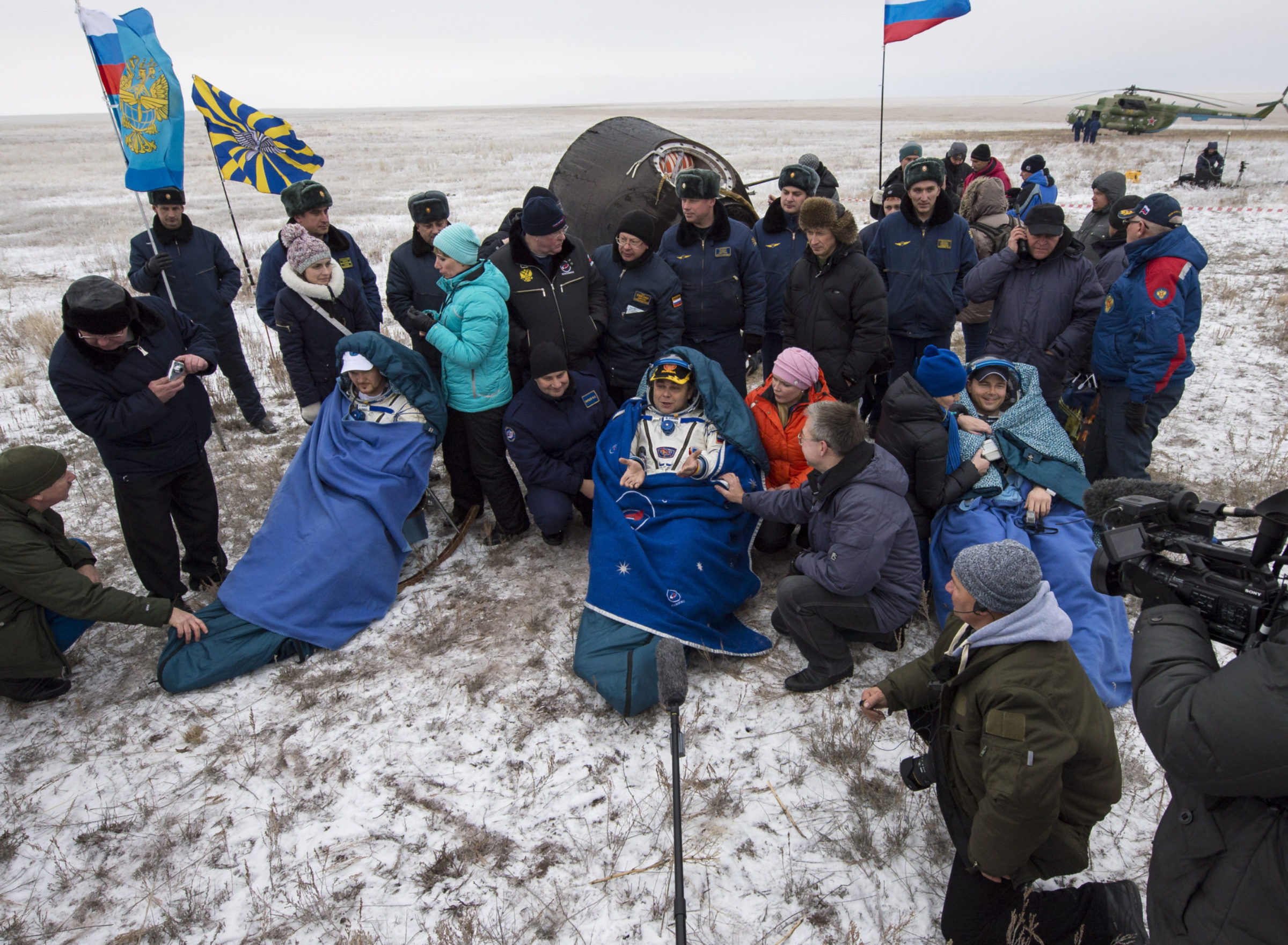 Let's Explore More
Our time to take action for space is now! Give today to have your gift matched up to $75,000.
Donate