It is with great sadness that I pass along news of the death of Dr. Warren Ashley, the Director of Mediated Instruction and Distance Learning at California State University Dominguez Hills (CSUDH). Warren is the reason my online Introductory Astronomy class exists and he worked every year behind the scenes to make it happen, but more broadly he was a pioneer of education through effective use of technology. He passed away last Friday after a few days in the hospital, a shock to all who knew him.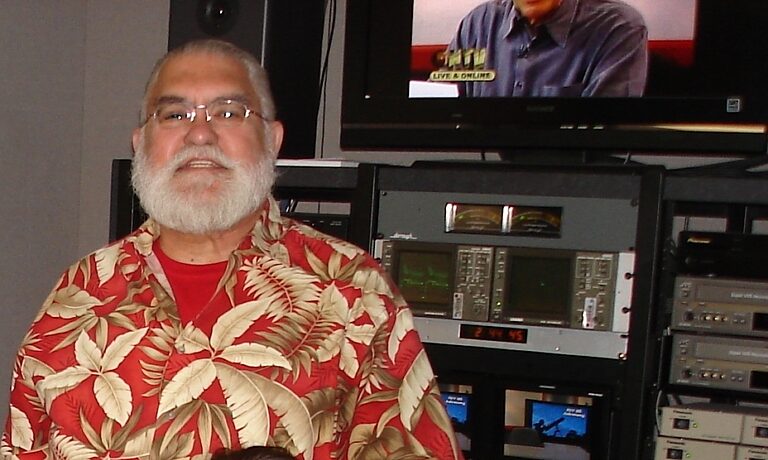 Warren came up with the idea a few years ago of partnering with The Planetary Society to offer an introductory astronomy course. He contacted us and we have created a successful partnership that combines CSUDH's video distance learning experience and infrastructure with the content expertise and reach of The Planetary Society. Warren insightfully saw astronomy and planetary science as fields that would be well served by the visual medium of TV/video. After I began teaching the class, Warren continued to be the man behind the curtain who coordinated the infrastructure and often the individual shows.
Warren Ashley was ahead of his time creating distance learning opportunities at the college level, beginning working on such things when he came to CSUDH 25 years ago. My colleague and friend, Mat Kaplan, the host of Planetary Radio, worked with Warren periodically in Mat's other work life at California State University Long Beach. Among other things there, Mat was involved with distance education. Mat had this to say about Warren's passing:
"Warren and I were friends and colleagues in higher education for more than two decades. I witnessed the key role he played in making CSU Dominguez Hills a nationally-recognized leader in distance and online learning. He cared so deeply and passionately about education and technology's ability to advance it throughout Southern California and across the US. I'll miss his leadership, his insights, and his humor."
Warren was always friendly with me, with a smile and sometimes a helpful suggestion for my class. His email habits always kind of amused me. He was quick and responsive, but often very brief. He asked me to teach again this year with an email that just said something like, "Everybody loves astronomy. Want to teach again in the Spring?"
Warren was a co-instructor and a friend to me, and a man who touched so many. He will be greatly missed, but I know that he left powerful legacies across his life, from family, to distance learning, to general education, to the students he trained directly, to the existence of our class. His presence and positive impact will be felt for generations to come.
At the beginning of yesterday's class, I announced Warren's passing and included some similar reflections. Here is the class:
Intro Astronomy 2014. Class 8: Galilean Satellites, Saturn System Lecture 8 of Dr. Bruce Betts' 2014 online Introductory Planetary Science and Astronomy course covers the Galilean Satellites (Io, Europa, Ganymede, Callisto) of Jupiter, and the Saturnian System including atmosphere, interior, rings, and moons including Enceladus and intro to Titan, and a tribute to Dr. Warren Ashley. Recorded at California State University Dominguez Hills.
Support Our Core Enterprises
Your support powers our mission to explore worlds, find life, and defend Earth. Tomorrow's discoveries begin today.
Donate