Jason Davis • Jul 01, 2013
Deflecting the flames of a monster rocket
Work to revert Kennedy Space Center's launch pad 39B to an Apollo-era design continues, as a flame trench deflector that served the Space Shuttle program for more than 30 years is removed. Cranes have begun hacking away at the inverted V-shaped steel structure that separated exhaust from the Shuttle's main engines and solid rocket boosters. The trench is being upgraded to support the Space Launch System, NASA's next-generation launch vehicle designed to carry humans beyond Earth orbit.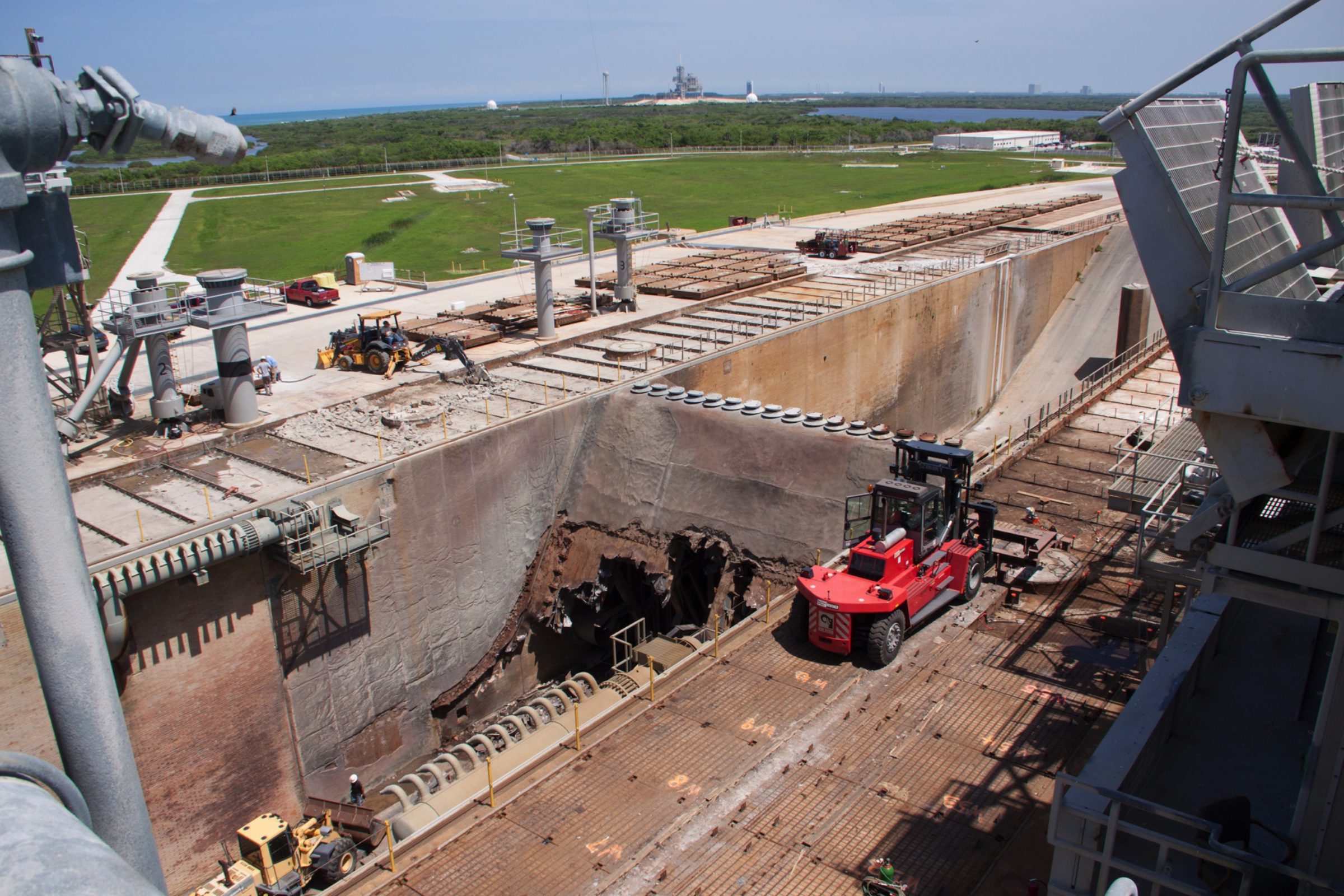 To see the old flame trench deflector in action, check out this video of Atlantis launching—a scene familiar to any spaceflight enthusiast. At 1:30, the main engines roar to life, and their exhaust is funneled out of the south side of the trench. When the solid rocket boosters ignite, a new plume shoots out to the north. It's still an incredible thing to see—the cloud of smoke covers a huge distance at blinding speeds.
The deflector was designed to accommodate the offset placement of the Shuttle's main engines and boosters. The Space Launch System will initially use solid rocket boosters similar to the Shuttle's, but they will sit inline with the vehicle's core engines. Therefore, a more Apollo-like flame trench deflector will be installed, funneling all of the exhaust out the north side.
NASA is also hoping to attract private spaceflight customers to pad 39B, which has been stripped of the massive, fixed structures that supported the Space Shuttle. The pad last saw action in 2009, when the Ares 1X rocket—a precursor to the now-defunct Constellation program—lifted off for a test flight. Since then, it has been reverted to a "clean pad" design that can accommodate a variety of vehicles. NASA is engineering the new flame trench deflector for mixed uses, calling the design "universal."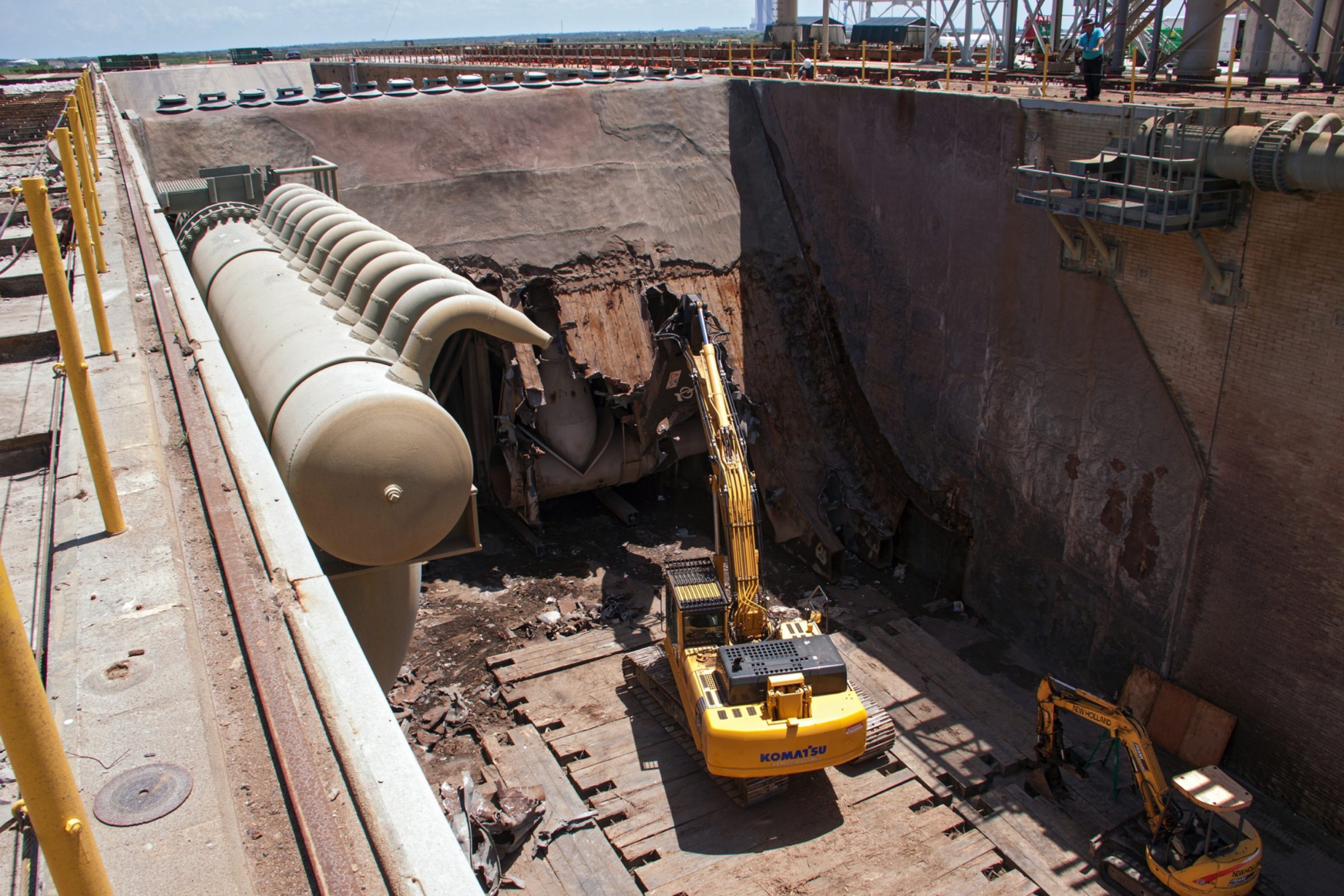 The trench itself is also showing its age, and is slated for an overhaul. Over at pad 39A, which has an identical trench, about 3,500 fire-resistant bricks ripped loose in 2008 during the launch of STS-124 (Discovery). The bricks, which weigh 19 pounds each, littered the field surrounding the launch pad. Repairs were made using a spray-on concrete called Fondue Fyre.
According to NASA, the new flame trench and deflector design will be finalized in 2014, with construction beginning in 2015. That leaves two years to get pad 39B ready for Exploration Mission 1, the inaugural launch of the Space Launch System.
You are Part of LightSail's Legacy
Let's share the story and success of LightSail® - help secure LightSail's legacy!
Donate Today