Ellen Stofan • Dec 24, 2014
A Visit to India: New Space Collaborations and New Friendships with Role Models for Women in STEM
In November, I had the opportunity to attend the India-U.S. Technology Summit in Delhi, India, where I spoke on a panel on the importance of mentoring for women technology and science leaders. I then traveled to Bangalore to visit the Indian Space Research Organization (ISRO). I also spoke to undergraduate women at Miranda House, a college for women at the University of Delhi. I came back to the U.S. energized and optimistic, not just about future India-U.S. space collaboration, but on the worldwide potential of women in STEM careers.
Like most women scientists and engineers in the U.S., I was inspired beyond words by the picture of women at ISRO celebrating the insertion of the Mars Orbiter Mission (MOM) into Mars orbit in October.
I am all too used to these scenes of celebration of a major technical feat being a more-or-less male-dominated event. Seeing the clearly expressed joy of these women leaders at ISRO on the success of their spacecraft, reminded me of the significant contributions that women are making to space programs around the world, and the extreme importance of highlighting this to the public. When asked to draw a scientist, most children draw a man. Changing that image of a scientist is important. If we have only 50% of our population thinking that they are capable and welcome in science, engineering and math fields, significant problems that challenge us -- such as human-induced climate change -- will not be successfully addressed. Many of us joyfully passed the ISRO photo around on social media, so pleased and energized by a visual example of what we can accomplish, and are already accomplishing. So I was excited to be travelling to India, to meet women playing leading roles in science and technology.
My visit to Miranda House was inspiring. This women's college was established in 1948, and has over 3000 students and famous alumna including the writer Anita Desai. I gave a talk on NASA's plans to explore Mars, and got so many questions that we finally just had to call a halt. The young women asked penetrating questions on everything from planetary protection to advanced propulsion systems. The Principal of the college, Dr. Pratibha Jolly, gave me a tour of the extensive laboratory and computer facilities of the college, hopefully training future Mars scientists and ISRO engineers!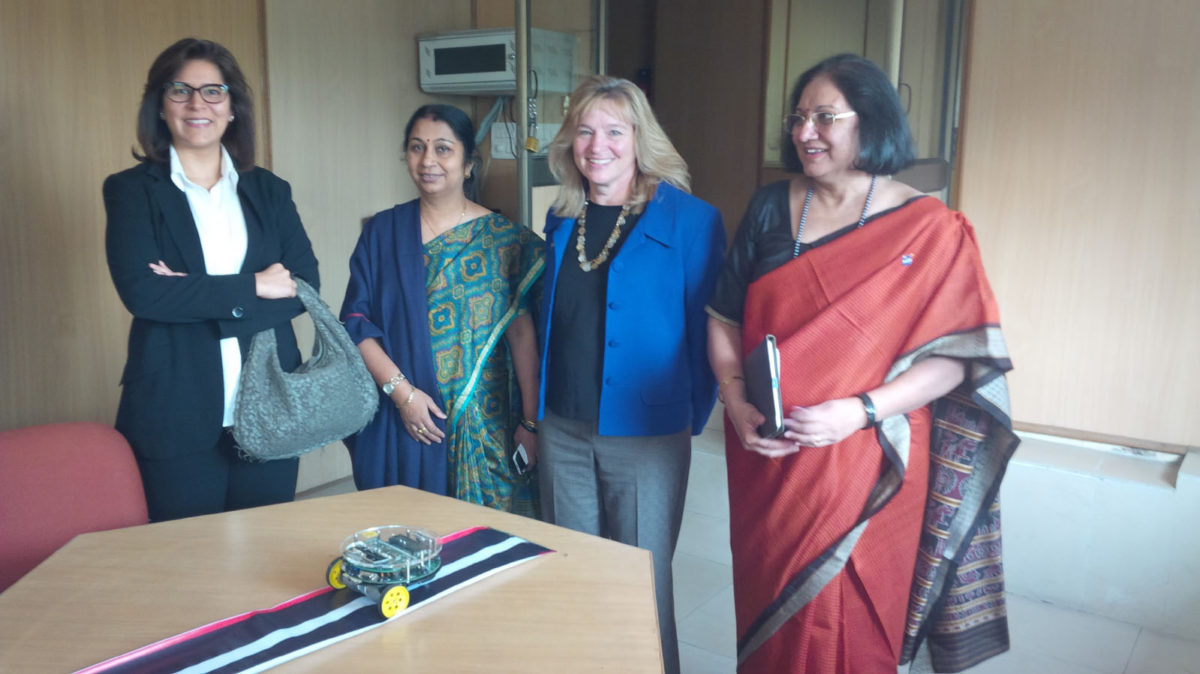 NASA and ISRO recently signed two agreements, to collaborate on the NASA-ISRO Synthetic Aperture Radar (NISAR) Earth Science mission and on future Mars exploration. NISAR is especially dear to my heart, as someone who worked on two Earth radar missions earlier in my career. This mission, to launch in 2020, will use L- and S-band radars to study ice sheet collapse, ecosystem disturbances, and natural hazards including earthquakes and landslides. ISRO and NASA also formed a Joint Working Group that will first help to coordinate MOM and MAVEN orbiter observations, and then work to identify and implement common scientific, programmatic and technological goals for Mars exploration, including potential NASA-ISRO cooperation on future missions to Mars. I got to tour the facilities at ISRO where MOM was tested, and discuss the significance of these agreements towards moving Mars exploration forward in the 2020s. International cooperation is critical to scientific exploration, as we get more science on a faster timetable than we would by any one nation going it alone.
I also got to meet a group of women leaders at ISRO, including a few women who were in that iconic photo. I expressed to them how it had inspired me and many other women around the world. We discussed common issues for women in science, from how to get girls engaged in science to how to balance a demanding science or engineering career with having children. And we talked about the importance of space exploration, from making the measurements to understand our changing planet to working on the question of whether life evolved on Mars.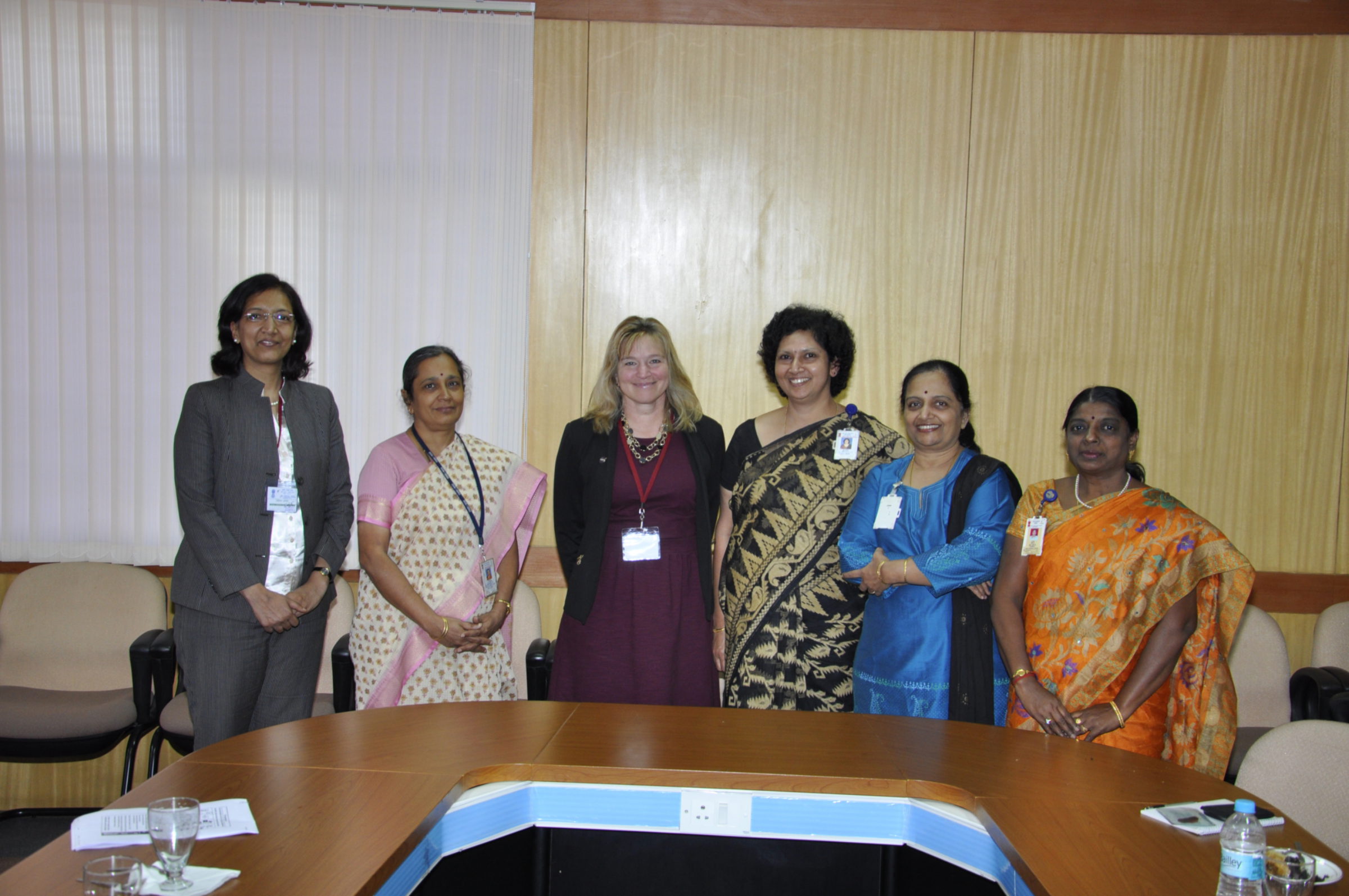 I left looking forward to what NASA and ISRO can accomplish together in the future, and happy to have found new role models - women helping other women start technology companies, women helping to test and operate missions at Mars, and young women ready to become the next generation of space scientists.
You are Part of LightSail's Legacy
Let's share the story and success of LightSail® - help secure LightSail's legacy!
Donate Today