Emily Lakdawalla • Dec 09, 2014
China plans a Mars rover and orbiter for 2020 launch opportunity
There is now another mission to Mars formally in the works. For several months there have been reports of a Chinese Mars mission planned for 2020, and in November China's State Administration for Science, Technology, and Industry for National Defence announced plans to go forward with its development. It will include both an orbiter and a rover. The mission is planned for launch to Mars during the 2020 launch opportunity (so probably in July or August 2020).
The program includes plans for Mars sample return in 2030, which we all know is an expensive undertaking. Another article, from the South China Morning Post, makes it sound as though the Mars mission was competing against two other ambitious mission proposals: a human mission to the Moon, and three near-Earth asteroid landers. So this announcement could signal a hiatus in China's lunar ambitions. Or it might not! Reading future mission plans from Google translations of secondary sources is hazardous.
The video below includes an animation of the planned mission, showing (from 1:47) a lander detaching from the orbiter before the orbiter arrives in Mars orbit. The lander does not obviously have any instruments on it -- in the video, it appears just to be a platform from which the rover deploys. If you watch to the end of the video, you'll see a display from the Zhuhai Airshow that includes models of orbiter, lander, and rover; on the screen in the back you can see more of the computer animation of the mission, including initial deployment of the rover's mast.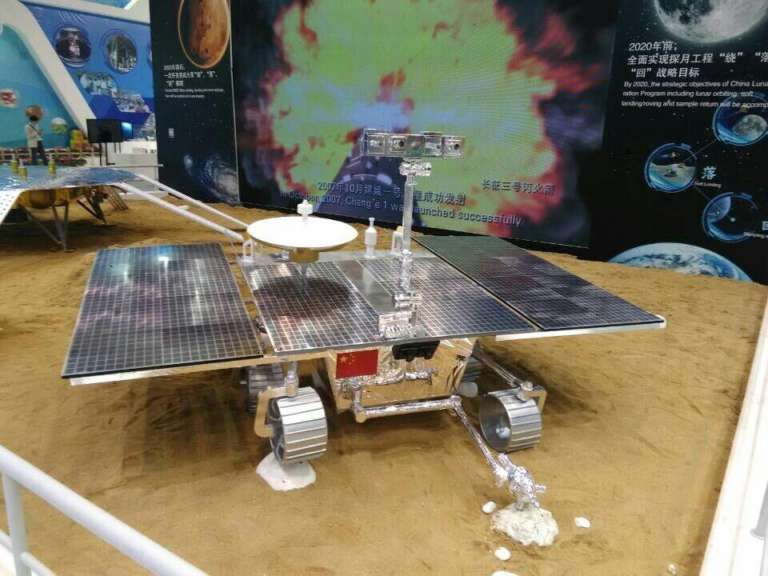 I haven't read anything about the planned scientific capabilities of the rover, beyond its obvious mast-mounted cameras; this article from November 11 discusses a rover with a mass of about 180 kilograms, similar to the Mars Exploration Rovers. It sounds like the orbiter will have a suite of mapping instruments aimed at acquiring global data sets, appropriate for a country's first orbiter at Mars. According to an article on sina.com.cn, in Google translation:
Reporters from the China Aerospace Science and Technology Corporation was informed of the Mars exploration project is expected to be implemented in 2020, the initial plan to achieve around the exploration of Mars and lunar exploration, the Mars probe to obtain independent scientific data to achieve across deep space exploration technology. Through independent exploration and joint exploration of Mars surround with the [rover], get the Martian surface topography, soil characteristics, material composition, water ice, atmosphere, ionosphere field and other scientific data.
Support Our Core Enterprises
Your support powers our mission to explore worlds, find life, and defend Earth. Tomorrow's discoveries begin today.
Donate