John Spencer • Jan 02, 2006
Looking Forward to New Horizons' Launch (2 January 2006)
New Horizons science team member John Spencer has just sent me another entry on the preparations for the approaching launch of New Horizons to Pluto. --ESL
Happy New Year! I'm beginning this entry on New Year's Day at the Laughing Horse Inn in Taos, New Mexico (highly recommended) -- my wife Jane and I are halfway back home to Boulder, Colorado after a combined Christmas vacation and observing run in Flagstaff, Arizona. I've been sifting through the data I obtained last week on the lightcurve of binary Kuiper Belt object 1998 SM165 during my three nights on the Lowell Observatory 72" telescope, and as so often happens, the images are proving a bit harder to analyze than I'd first thought. My view was obscured by variable amounts of cirrus cloud most of the time, and the seeing varied a lot, so I'm having to come up with new ways to measure the KBO's varying brightness. The hardest part, as always, is figuring out the uncertainties -- the plausible range of brightnesses that are consistent with each observation.
Here at the Laughing Horse we had an impromptu New Year's Eve party with the other guests, and as always, people wanted to know all about the New Horizons mission -- Pluto seems to hold a special fascination for so many folks. Just over two weeks now 'til our first possible launch day on January 17th! I'm working on a slide show to be shown at the pre-launch party at the Cape, illustrating the long history of this mission and the various studies that preceded it, so I'm downloading the best images of the spacecraft assembly from the online image galleries from the Kennedy Space Center and Applied Physics Lab. This is one of my favorites -- the encapsulated spacecraft meeting its rocket for the first time in the pre-dawn light on December 17th.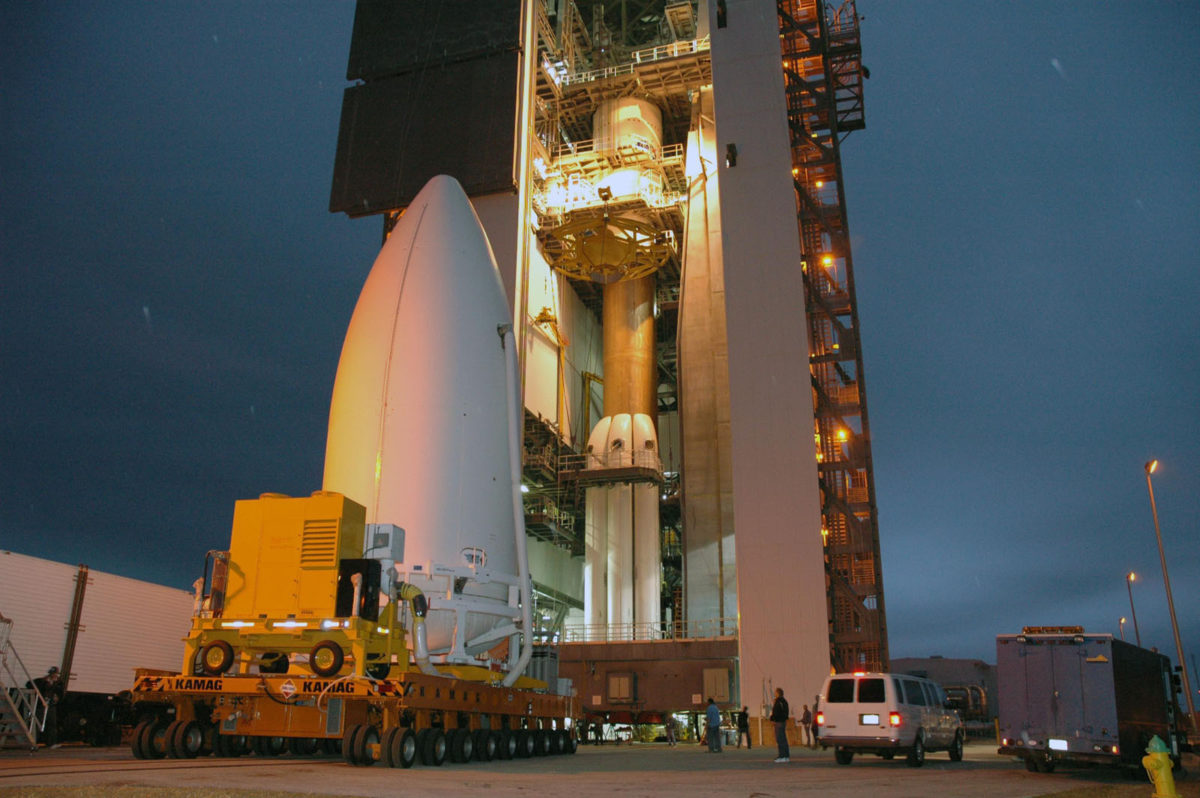 John will be sending me occasional updates on New Horizons throughout the launch, and I'll post them here. Thanks John! --ESL
Support Our Core Enterprises
Your support powers our mission to explore worlds, find life, and defend Earth. Tomorrow's discoveries begin today.
Donate