Blog Archive

The Orbital Dance of Epimetheus and Janus
Posted by Emily Lakdawalla on 2006/02/07 11:00 CST
Saturn is surrounded by a crowded family of rings and moons, and two of those moons -- Epimetheus and Janus -- orbit Saturn so close together that it seems as though their different orbital speeds should make them crash into each other.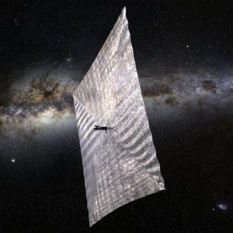 In 2016, The Planetary Society's LightSail program will take the technology a step further.
Travel to Bennu on the OSIRIS-REx spacecraft!
Let's invent the future together!