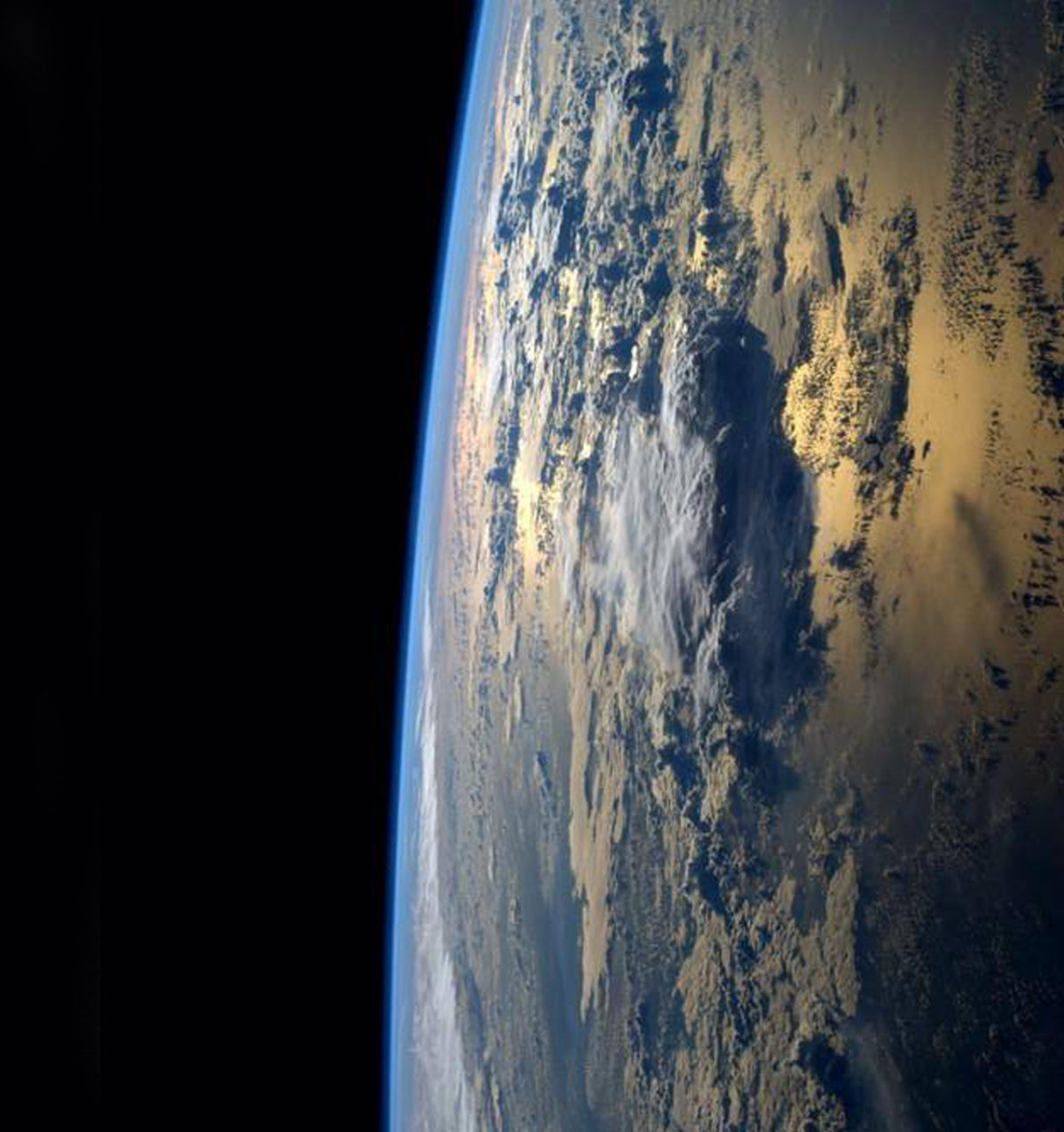 Left Image:
On April 1, 1960, NASA launched the world's first successful weather satellite, TIROS-1 — the first in a series of Television Infra-Red Observation Satellite missions. Using two television cameras and two video recorders, the satellite sent back a total of 19,389 images that would provide the first-ever view of cloud formations as they developed around our globe. The black and white photo on the left is one of the first pictures it beamed back to us. The series of TIROS missions inspired the formation of NOAA (National Oceanic and Atmospheric Administration) just ten years after we snapped this photo of Earth, launching us into a new age of weather forecasting.
Right Image:
On September 2, 2014, NASA astronaut Reid Wiseman tweeted this photo from aboard the International Space Station, proving just how far we've come in only 54 years. He wrote,
This set the tone for his debut spaceflight, during which he shared his excitement through personal social media posts detailing his life aboard the space station.