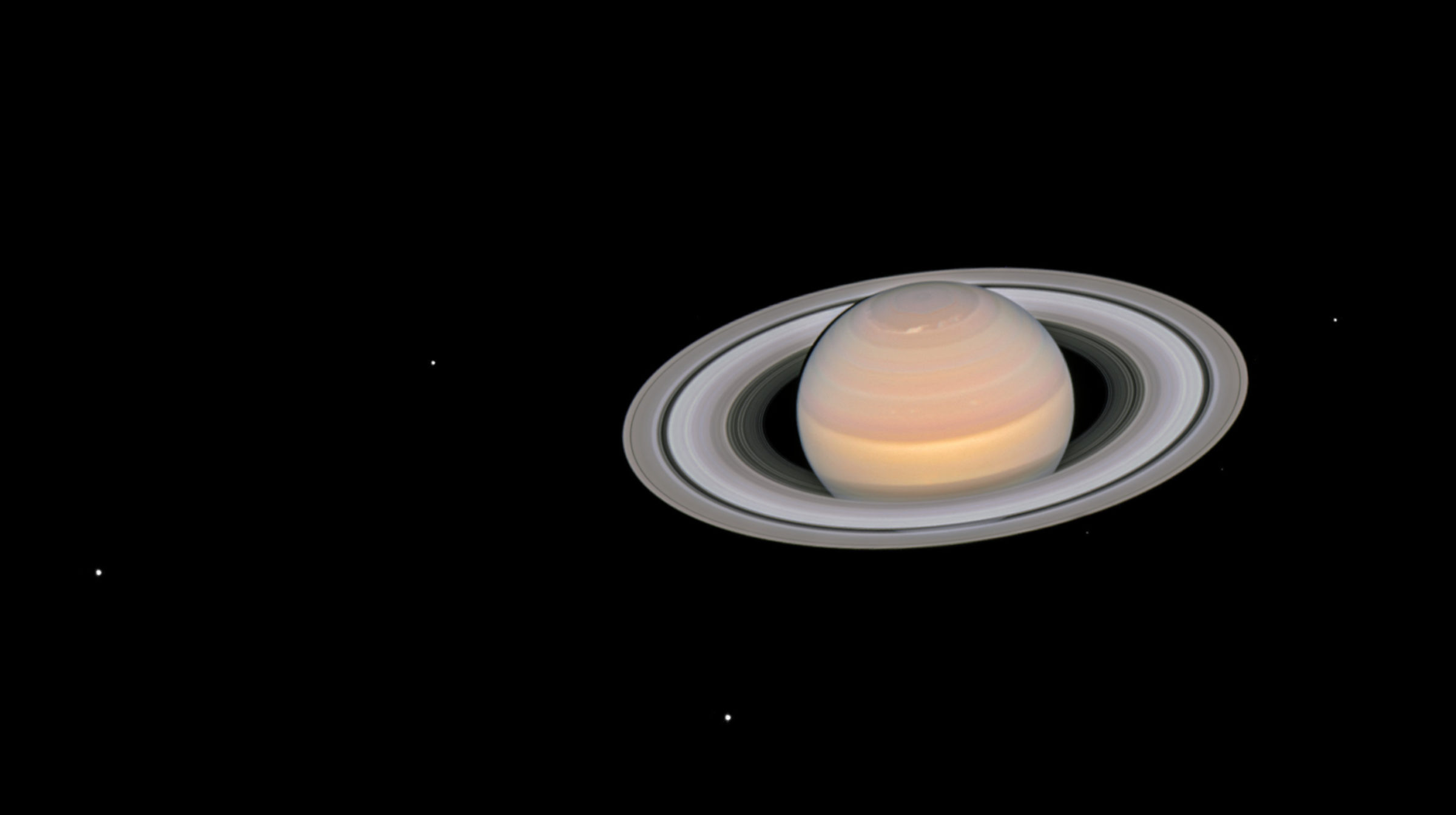 This Hubble image was taken shortly before Saturn's opposition on June 27, 2018, when the Sun, Earth and Saturn were aligned so that the Sun fully illuminated Saturn as seen from Earth. Saturn's closest approach to Earth occurs around the same time as opposition, which makes it appear brighter and larger and allows the planet to be imaged in greater detail.
In this image the planet's rings are seen near their maximum tilt towards Earth. The image also shows a hexagonal atmospheric feature around the north pole, with the remnants of a storm, seen as a string of bright clouds.
The Hubble observations making up this image were performed as part of the Outer Planet Atmospheres Legacy (OPAL) project, which uses Hubble to observe the outer planets to understand the dynamics and evolution of their complex atmospheres. This was the first time that Saturn was imaged as part of OPAL.