Lunar Reconnaissance Orbiter Wide-Angle Camera (LROC WAC)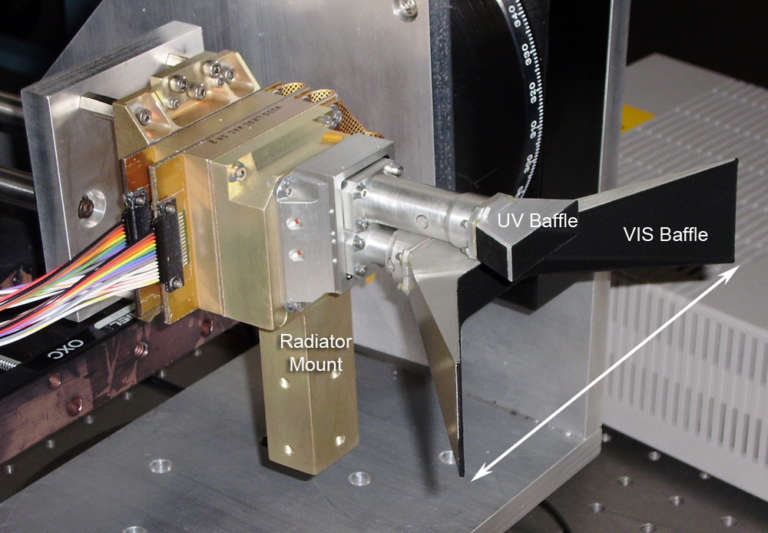 LROC WAC has two optical paths, one for ultraviolet and one for visible. Light passing through the optics is focused on a single detector. Color filters are bonded directly to the detector. One image frame is an exposure of the entire array. The frame consists of seven framelets, each one corresponding to a different filter wavelength. The design of the LROC WAC color filter array is very similar to that of Mars Reconnaissance Orbiter MARCI, except for slightly different choices of wavelengths.
Here are the filter bandpasses for LROC WAC.