Apollo 11 samples on auction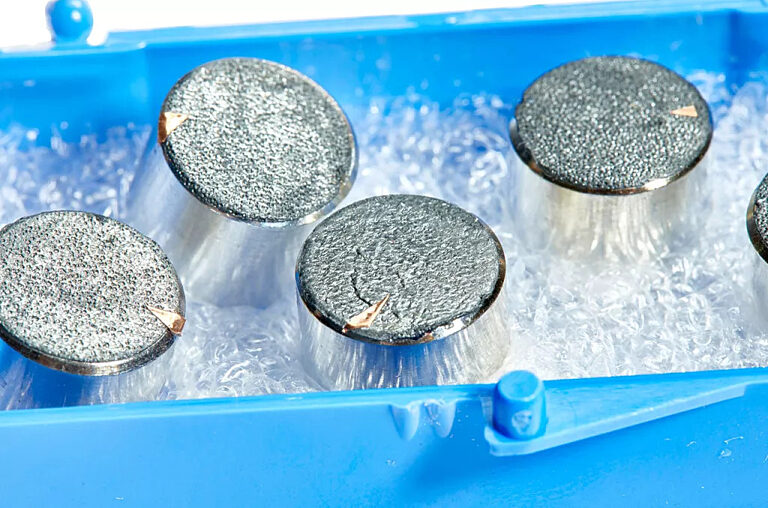 From Bonhams:
"The present lunar dust has an interesting history. It comes from the Apollo 11 Contingency Sample Return Container (CSRC) Decontamination Bag – the bag that contained the lunar dust-soiled Teflon bag of the Contingency Soil Sampler the Neil Armstrong used to scoop that first human-collected sample of the Moon (about 1 kg). Lunar dust is well-known for being particularly sticky thanks to high surface charge and it adhered to the interior of the CSRC Decontamination Bag. The bag, lost by NASA, eventually made its way to the personal collection of a past curator of the Hutchinson, Kansas space museum Cosmosphere who was found guilty of selling museum property. The bag was confiscated and sold to pay damages in a U.S. Marshal auction. The purchaser sent the bag to NASA for identification and testing. NASA confirmed that the bag was from the Apollo 11 mission...
"NASA made a claim on the bag and it was only after litigation that a U.S. district court judge ordered NASA to return it to the present owner. That bag was sold in a 2017 auction, although, as stated by Dr. Ziegler in his deposition for the above case in response to the interrogating attorney's question: "But you know this one when sold did not have lunar dust because NASA was still retaining it, is that correct?" Dr. Ziegler: "Yeah, it had been cleaned." It was only after a further settlement that NASA was made to return 5 of the 6 scanning electron microscope (SEM) sample stubs that contain the lunar material pulled from the bag – making this the first time that lunar dust was ever returned by NASA and the only verified Apollo lunar dust that can legally be sold."