From the Chief Advocate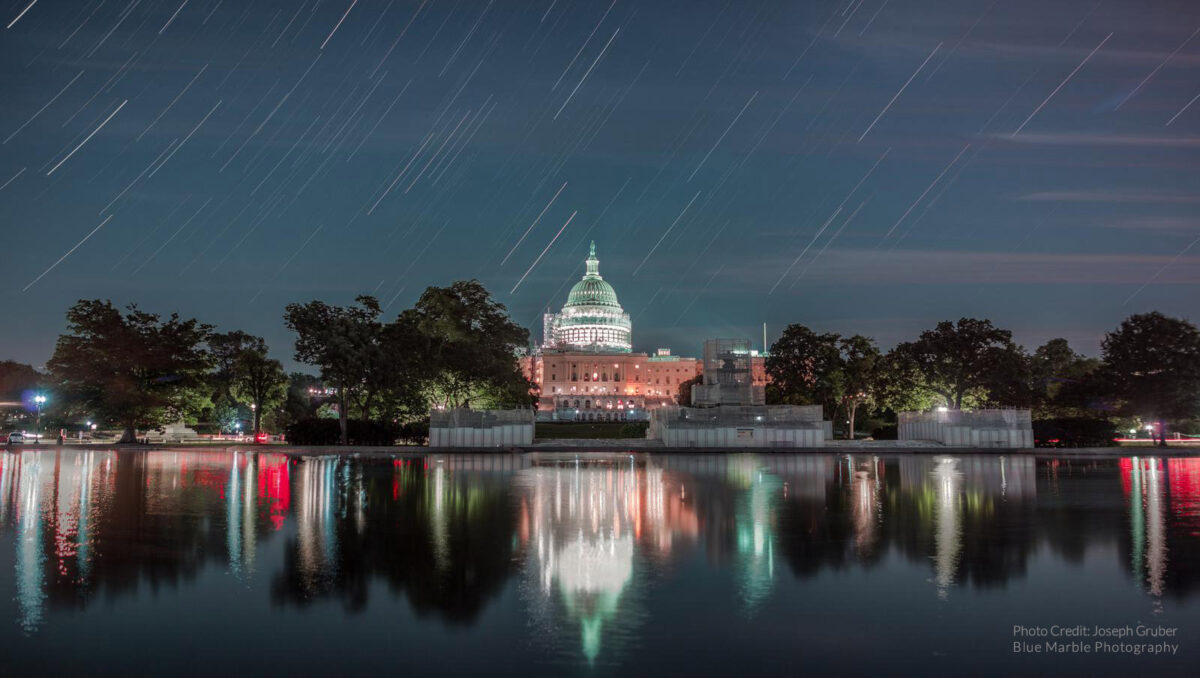 After a closer-than-expected midterm election in the United States, it appears that divided government control will define the next two years of space advocacy and policy.
Republicans will regain control of the House of Representatives with a narrow majority. Democrats retained control of the Senate, with one additional seat up for contention that will be decided in December.
No key members focusing on space policy issues lost their reelection bids; instead, the major personnel changes came as a result of retirements.
The two leaders of the powerful Senate Appropriations Committee, Sen. Richard Shelby (R-AL) and Sen. Patrick Leahy (D-VT) retire this year. Senator Shelby is a stalwart supporter of Marshall Spaceflight Center in Alabama, known for directing billions of dollars to his home state. He will be replaced by fellow Republican and his former Chief of Staff Katie Britt, who will likely maintain a significant interest in local NASA projects. Sen. Leahy never demonstrated significant interest in NASA issues, and his replacement has no statements on space one way or another. Freshly re-elected Senator Patty Murray (D-WA) appears likely to claim the Chair of Senate Appropriations with Sen. Susan Collins (R-ME) likely assuming the top Republican position.
Several members of the House Science Committee are retiring, including current Chair Rep. Eddie Bernice Johnson (D-TX), Rep. Mo Brooks (R-AL), and the "Mars 2033" bumper sticker-toting Rep. Ed Perlmutter (D-CO). All will be replaced by members of the same party, though it is not clear if their successors will choose to serve in the science committee or put their energies elsewhere. Space exploration, you may be surprised to learn, was not a major focus of the recent elections!
Divided control of Congress will almost certainly slow down the pace of legislation, even for must-pass items like the federal budget. I will not be surprised if we see more frequent and long-term continuing resolutions (extensions of prior spending agreements), which maintain the status quo but impede NASA's ability to surge funding as needed to major projects like Mars Sample Return or Artemis. Remember: NASA is not a partisan target; it's an innocent bystander of the combative realm of U.S. politics.
That won't stop us from engaging with all new members of Congress, and I look forward to sharing with them the passion, beauty, and joy of space science and exploration.
Until next month,
Casey Dreier
Chief Advocate
The Planetary Society
Space Policy Highlights

NASA blazes a path back to the Moon with Artemis rocket launch (nytimes.com) "NASA's majestic new rocket soared into space for the first time in the early hours, lighting up the night sky and accelerating on a journey that will take an astronaut-less capsule around the moon and back. For NASA, the mission ushers in a new era of lunar exploration, one that seeks to unravel scientific mysteries in the shadows of craters in the polar regions, test technologies for dreamed-of journeys to Mars and spur private enterprise to chase new entrepreneurial frontiers farther out in the solar system."
The SLS actually launched! I spoke with the NY Times in this article about why we have the SLS, and why, after this success, it is likely to persist.

NASA keeps Psyche, but the VERITAS mission to Venus pays the price (spacepolicyonline.com) "An independent review of why NASA's Psyche asteroid mission was not ready for its scheduled launch this fall uncovered a host of problems not just with that mission, but more broadly with management of the Jet Propulsion Laboratory. The review found that JPL is stretched to the limit, with inadequate flight project staffing and "erosion of Line organization technical acumen." Instead of terminating Psyche, NASA will fix the problems and launch next year, but an unrelated JPL mission to Venus, VERITAS, will be delayed three years so its funding can be diverted to Psyche and the JPL workload reduced."

NASA awards SpaceX $1.15 billion contract for second Artemis lander mission (spacenews.com) "NASA has awarded SpaceX a $1.15 billion contract to develop an upgraded version of its Starship lunar lander and fly a second crewed mission. NASA announced Nov. 15 it completed a contract modification for what is formally known as Option B of its Human Landing System (HLS) contract with SpaceX. Option B covers upgrades to the Starship lander originally selected for HLS by NASA in April 2021 for $2.9 billion. The option also includes a second crewed demonstration landing mission."

Q&A with departing Science Committee Chair Eddie Bernice Johnson (payload.com) "Figuring out how the US remains a leader in low Earth orbit after the ISS plummets into the ocean should be a top priority for Congress in 2023, according to outgoing Science, Space and Technology Committee chair Rep. Eddie Bernice Johnson (D-TX.) Johnson made history during her almost 30-year tenure on the Science, Space, and Technology Committee, including becoming the first African American and the first woman to lead the panel."
Planetary Radio: Space Policy Edition

Next year a new class of elected officials will enter Congress and usher in changes to the political focus and leadership of key space and science committees. Dr. Bethany Johns, the deputy director of Public Policy for the American Astronomical Society, joins the show to discuss how her organization is preparing for the change, what issues they intend to focus on, and how the scientific community can engage with members of both parties to ensure continued investment in U.S. scientific capability.