Ilse Cleeves is lead author of a paper that concludes up to half of our solar system's water is older than the solar system itself. The implications for life across the galaxy are profound. Emily Lakdawalla reports in from the road about the Red Planet's encounter with a comet and the discovery of a target past Pluto for New Horizons. Bill Nye salutes the winners and losers in risky space ventures, and Bruce Betts introduces a new series of Random Space Fact videos on What's Up.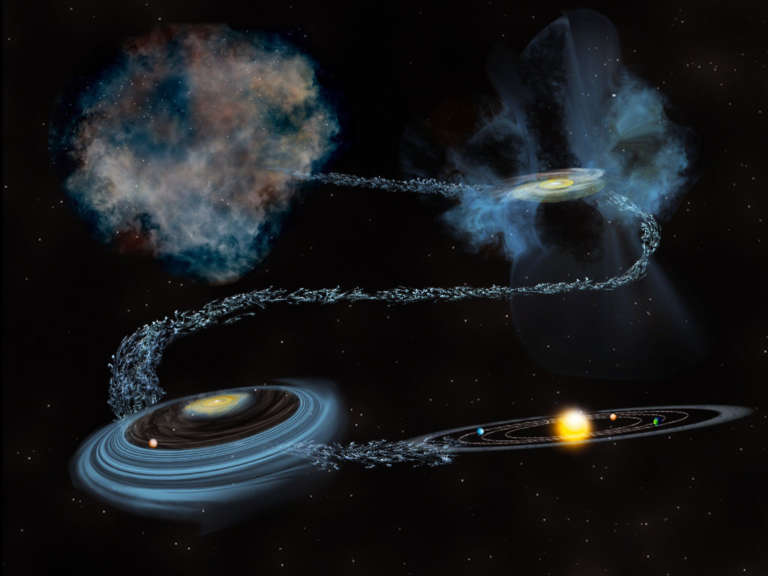 Related Links:
This week's prize is a Planetary Radio v2.1 T-shirt.
This week's question:
Who discovered comet C/2013 A1 Siding Spring?
To submit your answer:
Complete the contest entry form at http://planetary.org/radiocontest or write to us at [email protected] no later than Tuesday, October 28, at 8am Pacific Time. Be sure to include your name and mailing address.
Last week's question:
What is the last full year that there were fewer than five working spacecraft at Mars?
Answer:
The answer will be revealed next week.
Question from the week before:
Who was the first Canadian to visit the International Space Station? This person has a Masters from the University of Toronto.
Answer:
Julie Payette was the first Canadian astronaut to visit the International Space Station.