The latest guest of the Red Planet arrived in orbit on the evening of September 22, 2014. Planetary Radio Live was watching with fingers crossed in Pasadena, California. On stage with host Mat Kaplan were the Jet Propulsion Lab's Rich Zurek, the Planetary Society's Senior Editor Emily Lakdawalla and Director of Science and Technology Bruce Betts. Society CEO Bill Nye the Science Guy joined the celebration from New York.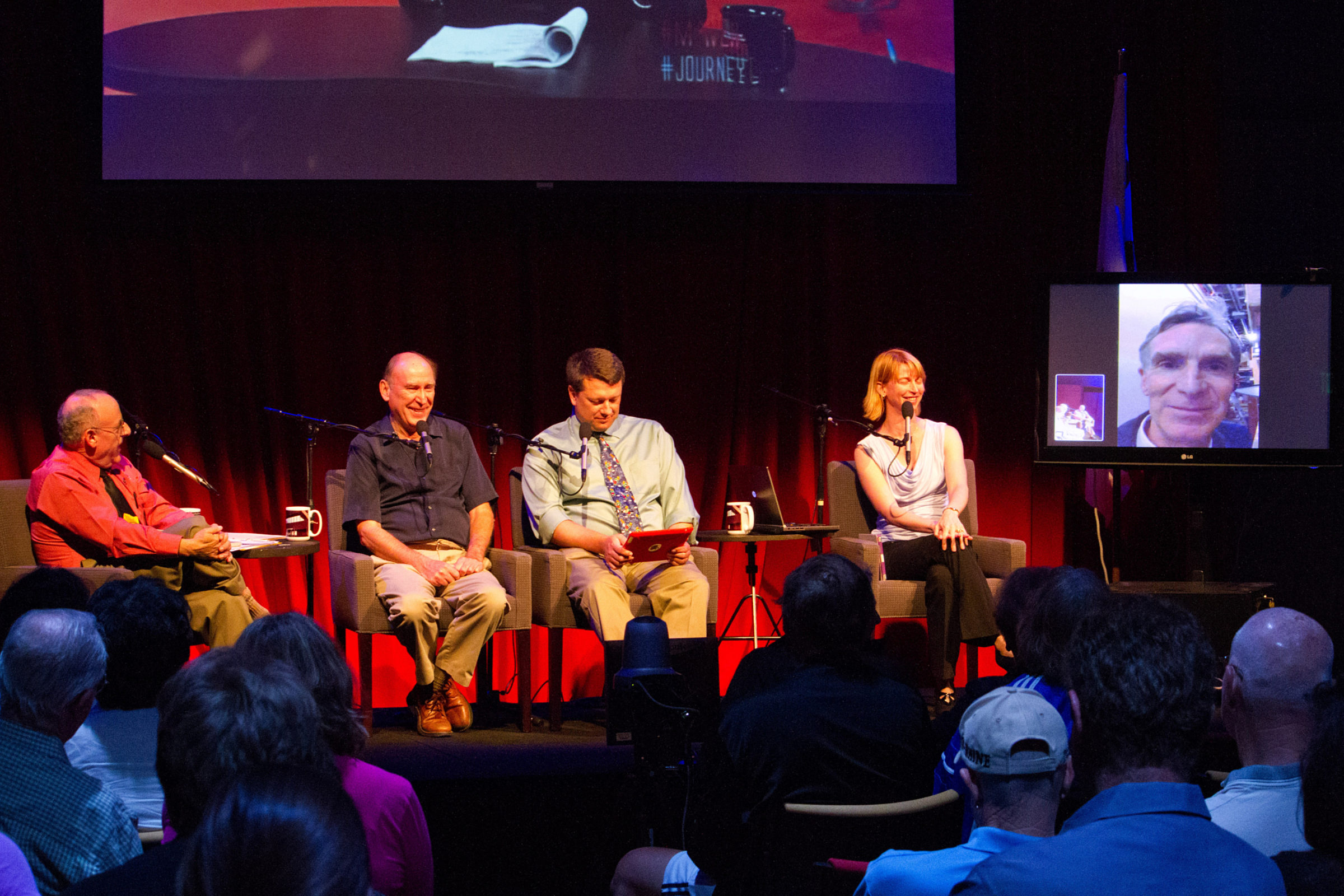 Related Links:
This week's prize is a Planetary Radio v2.1 T-shirt.
This week's question:
How many orbiters has NASA attempted to send to Mars? How many were successful?
To submit your answer:
Complete the contest entry form at http://planetary.org/radiocontest or write to us at [email protected] no later than Tuesday, September 30, at 8am Pacific Time. Be sure to include your name and mailing address.
Last week's question:
What country's goodwill moon rock was stolen but returned in 2003 after it was recovered by a U.S. sting operation?
Answer:
The answer will be revealed next week.
Question from the week before:
What star has the largest proper motion?
Answer:
Barnard's Star is the star with the largest proper motion of any in the sky.