Emily Lakdawalla • Oct 11, 2011
Photos: Preparations for Curiosity's launch proceeding (don't show these to Blofeld!)
Kennedy Space Center has recently created a photo album collecting their photos from the clean rooms where technicians are working madly to prepare the Curiosity Mars rover for launch. The most recent photos, taken on September 23 (so more than two weeks old now!) show the backshell being stacked on top of the folded rover and descent stage. The backshell is the bit that protects the top side of the spacecraft during its entry into Mars' atmosphere, and contains the parachute; it will be jettisoned along with the parachute just before the descent stage rockets start firing near the end of the landing process.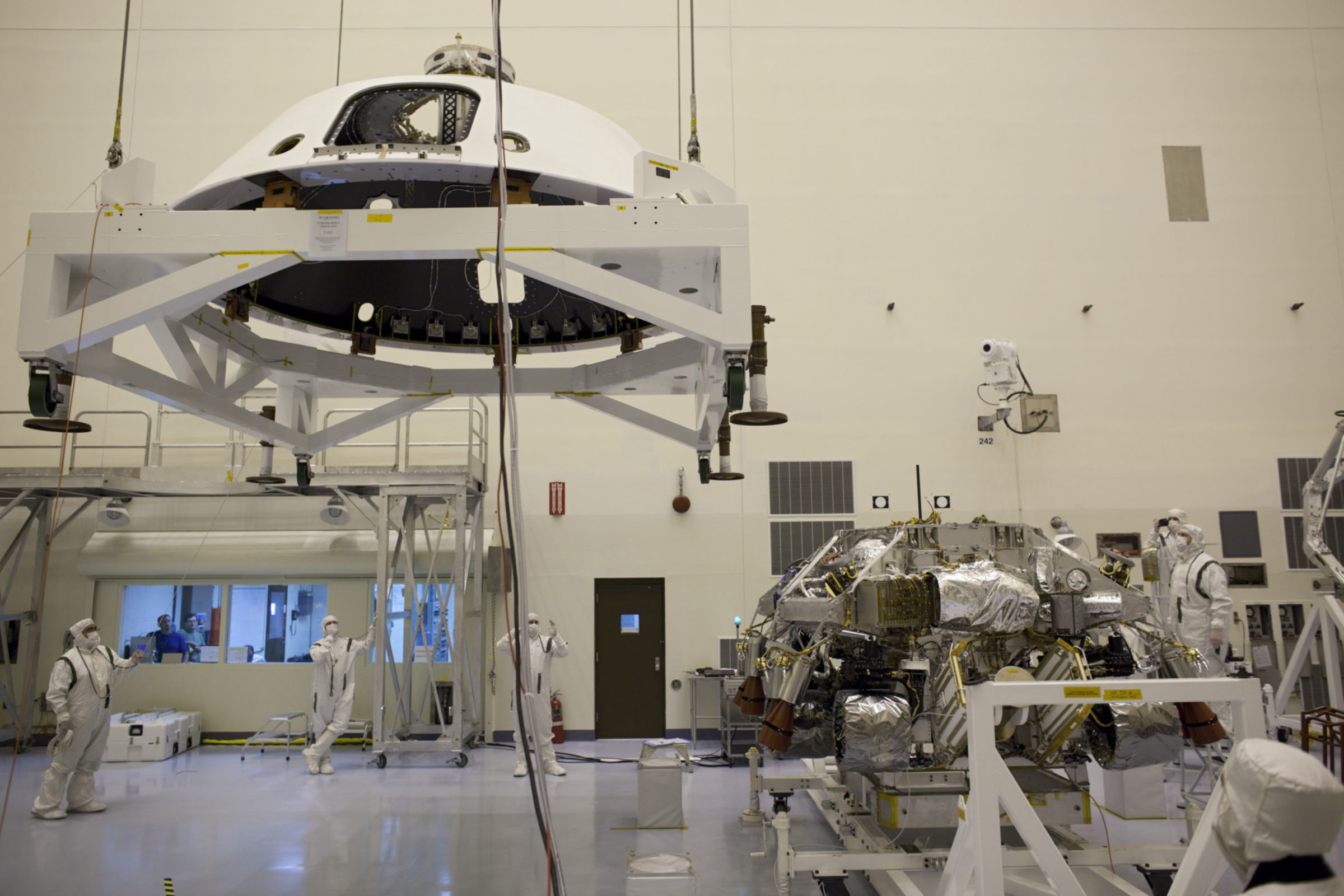 The backshell has a large rectangular hatch cut in one side. When I first saw the backshell in person, this hatch immediately struck me as being just about the right size for an astronaut to fit into. I asked what it was for, and found out that it is going to be used just before Curiosity launches, when they install Curiosity's Multi-Mission Radioisotope Thermal Generator (MMRTG). If you look closely at the rover in the background, you can see that the RTG has not yet been installed -- its holder is empty:
The MMRTG won't be installed until just a couple of days before the launch, because it throws off so much heat. Once the rover has launched, a cooling system will vent the excess heat to space, but between now and then it takes a pretty powerful cooling system to keep the MMRTG from heating up the interior of the spacecraft to hazardous levels. I was told a while ago that they have three redundant cooling systems working to keep the spacecraft at a safe temperature between MMRTG installation and launch.
So where is the MMRTG now? Below is a photo from June 30 showing it being decanted from its transport cask, which also was outfitted with cooling systems. The photo captions to other images from that date state that it's safe to have it exposed without supplemental cooling systems in the large open space of the high bay -- the space is so large that the high bay's usual ventilation system is capable of dealing with the added heat.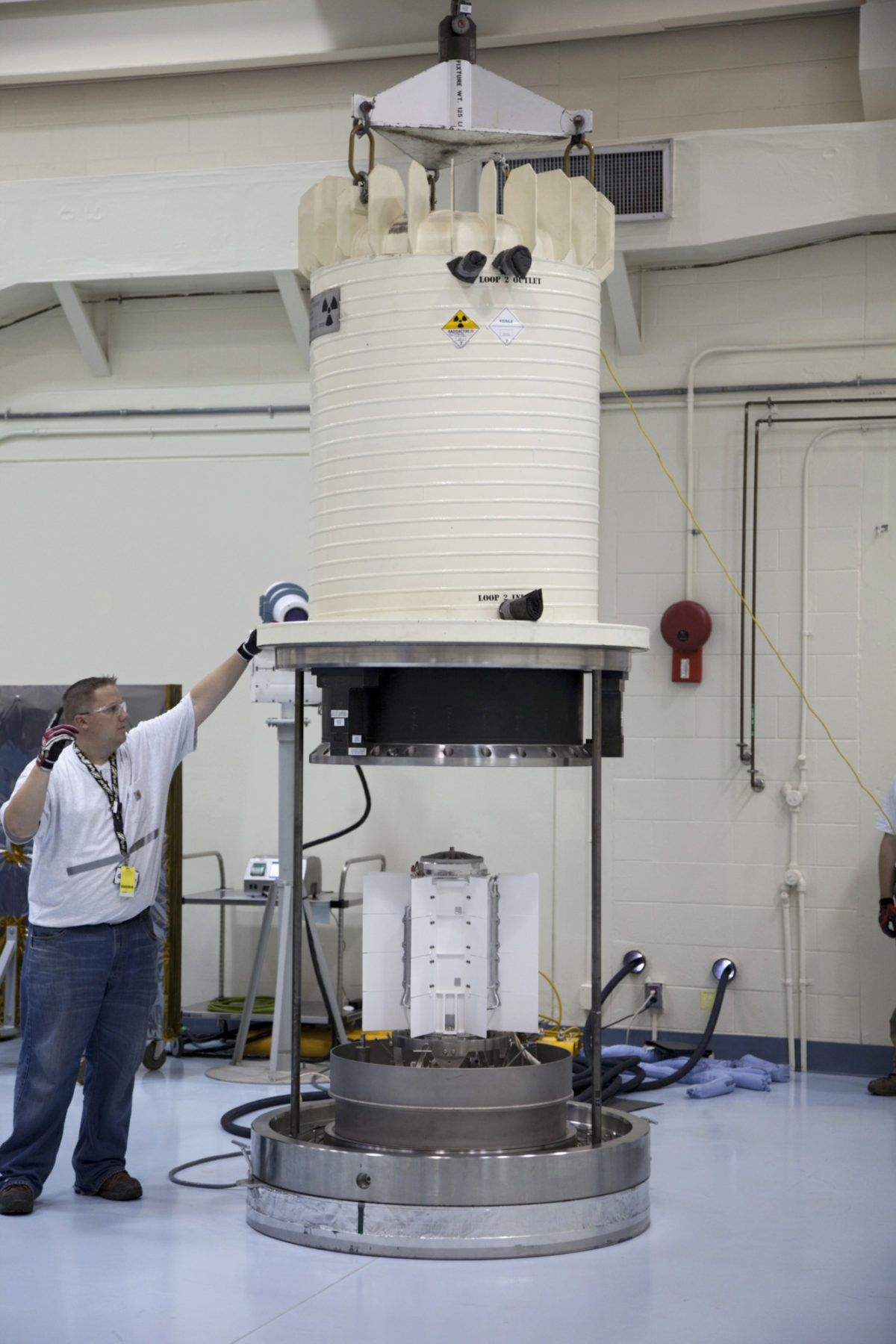 It's amazing how small this device is, and how much it looks like some imagined thermonuclear sabotage device from a science fiction movie. It's not hard to imagine the supervillain Ernst Stavro Blofeld from the James Bond movies plotting to send black-clad ninja superthieves to Florida to steal it, and to use it to hold the world hostage, demanding a billion-dollar ransom!
You are Part of LightSail's Legacy
Let's share the story and success of LightSail® - help secure LightSail's legacy!
Donate Today