After some exasperating delays due to pesky and changeable high-level winds, the twin GRAIL spacecraft launched this morning on their trip to the Moon. Official launch time was 13:08:52.775 UTC on September 10, 2011. Go GRAIL!
About an hour and a half later, both spacecraft successfully separated from their launch vehicle, an event shown live on NASA TV thanks to a RocketCam!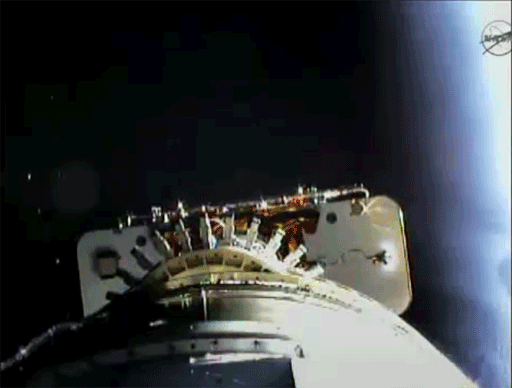 Via Twitter I've learned that both spacecraft have deployed their solar panels and are producing power. Now they're on their way for a three-month cruise to the Moon via the Sun-Earth L2 point. The long cruise reduces the amount of fuel they need for lunar orbit insertion, and also allows the spacecraft to outgas before it has to perform its sensitive gravity measurements.
A special congratulations to Principal Investigator Maria Zuber and the whole science team, who can now get to work!
EDIT: Youtube video of both GRAILs separating:
GRAIL spacecraft separation NASA's Twin GRAIL spacecraft head for their lunar mission aboard a Delta II rocket at 13:08:52.775 UTC on September 10, 2011.Video: NASA
You are Part of LightSail's Legacy
Let's share the story and success of LightSail® - help secure LightSail's legacy!
Donate Today