I had a once-in-a-lifetime opportunity today for a face-to-face visit with one of the biggest celebrities in my world: Curiosity, the next Mars rover. The Jet Propulsion Laboratory gave members of the media a chance to suit up in the white coveralls known as "bunny suits" and enter the Spacecraft Assembly Facility, the clean room in which Curiosity is being assembled and prepared for launch.
That was awesome.
There's nothing to compare with acutally being able to stand next to a spacecraft and know that this thing is going to be crawling across the surface of another, distant world one day. And while I've been becoming more and more comfortable with the size of Curiosity, it's still amazing to stand next to this thing and appreciate just how huge it is. I was wearing rather tall heels (something I like to do when I know I'm likely to be on camera with Bill Nye, because it equalizes our heights), and even with that help I could only barely see over the top of the rover deck, and that head towered way way above me.
Anyway, I have a ton of pictures and video and notes to go through, so this post will just be a little tease with a couple of pictures, with a promise of more to come later this week.
First, here's me mugging with the rover. I was here!!!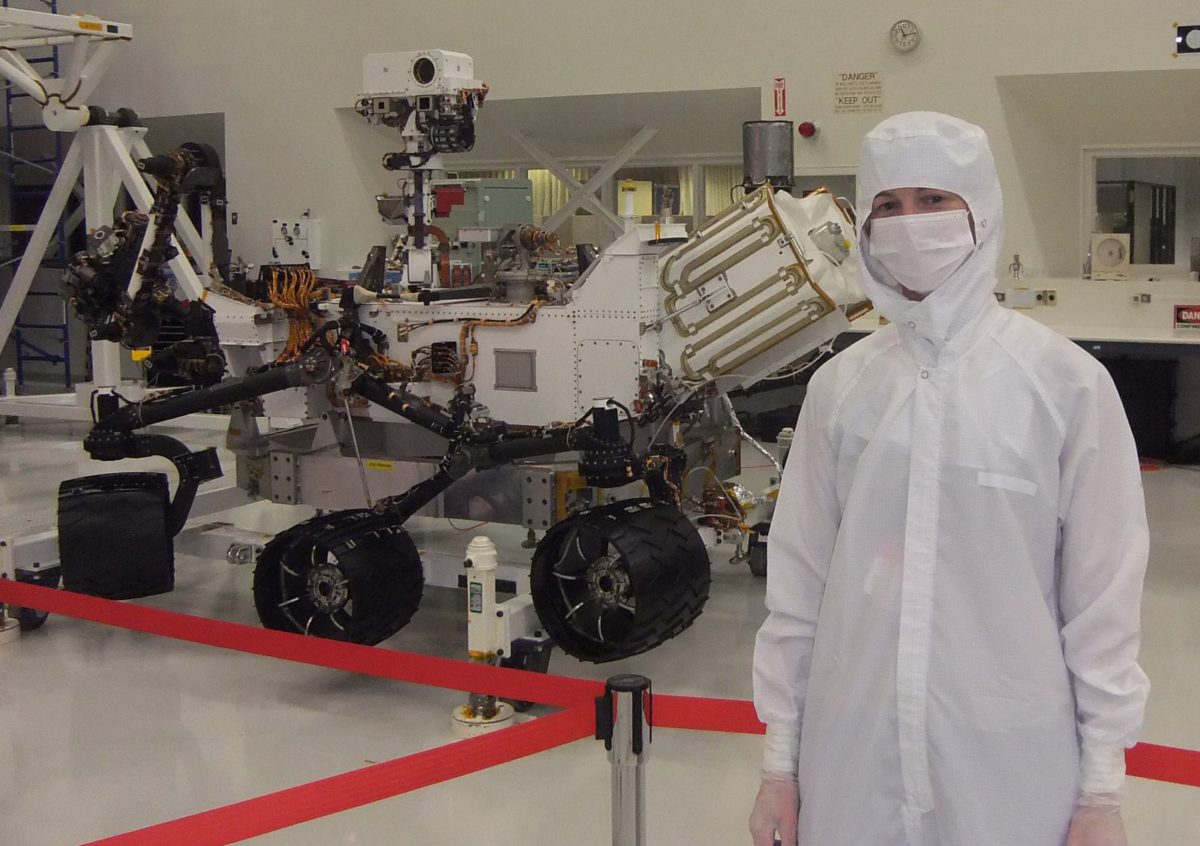 Here's one that Doug Ellison took from the viewing gallery of all of us Planetary Society folks: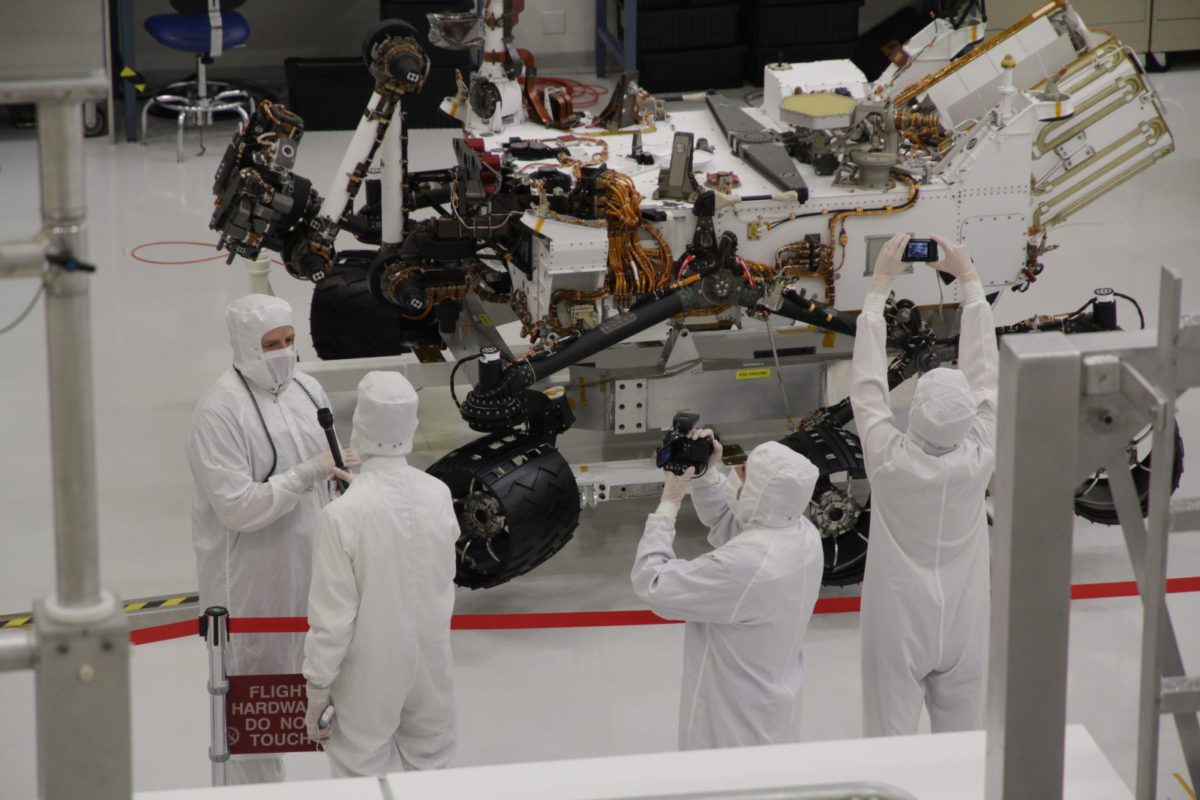 And here's an up-close-and-personal photo of Curiosity's "face." There's a total of seven cameras on this head -- the two different-sized, rectangular eyes of the MastCam (the main color camera), two circular eyes on each side for the Navcam (unlike Spirit and Opportunity, Curiosity has a fully redundant Navcam system, two complete sets in case one set fails); and the top eye is for ChemCam, the laser-powered remote mineral analyzer.
You are Part of LightSail's Legacy
Let's share the story and success of LightSail® - help secure LightSail's legacy!
Donate Today