Jason Davis • Sep 02, 2013
Making mirrors for the Giant Magellan Telescope
When the Giant Magellan Telescope goes online around 2020, it will be the first of a new generation of massive telescopes that will be able to look back and see the earliest objects in the Universe. The GMT will also be able to directly image exoplanets up to one million times fainter than their host stars.
The telescope's third 8.4-meter mirror was cast on August 24, 2013, at the University of Arizona's Steward Observatory Mirror Lab. The completed telescope will use seven mirrors to give it an effective aperature of 24.5 meters (80 -feet). When completed, it should briefly hold the title for the largest optical telescope in the world.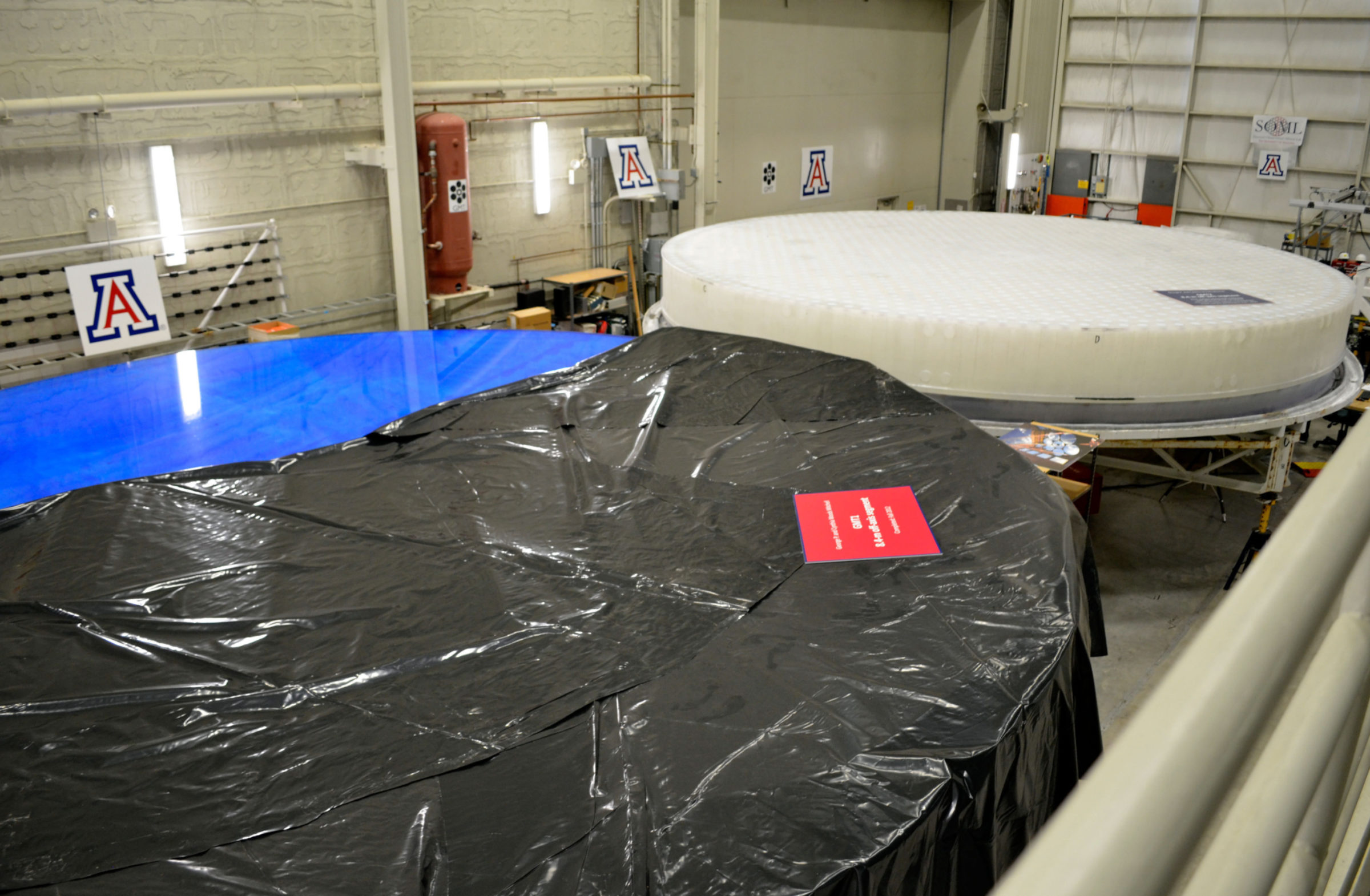 To create one of the GMT's 8.4-meter mirrors, technicians painstakingly load chunks of borosilicate glass into a large mold. The glass is then spun in a large oven as it is heated up to 1170 degrees Celsius (2140 degrees Farenheit), which shapes the molten glass into a parabola. It takes three months for the mirror to cool down to the point where technicians can safely open the mold.
Please enjoy this brief video piece I created that gives an overview of the GMT's capabilities and the work that goes into creating its massive mirrors. Set the quality to 1080p if you have the bandwidth.
Making mirrors for the Giant Magellan Telescope When the Giant Magellan Telescope goes online around 2020, it will be the first of a new generation of massive telescopes that will be able to look back and see the earliest objects in the Universe. The GMT will also be able to directly image planets up to one million times fainter than their host stars, using an adaptive optics system that gives it ten times the resolving power of the Hubble Space Telescope. On August 24, 2013, casting of the telescope's third mirror began at the University of Arizona's Steward Observatory Mirror Lab in Tucson, Ariz.Video: Jason Davis