LADEE has arrived at its launch facility! The spacecraft was successfully delivered to NASA Wallops on June 4. Here are a couple of photos of the delivery.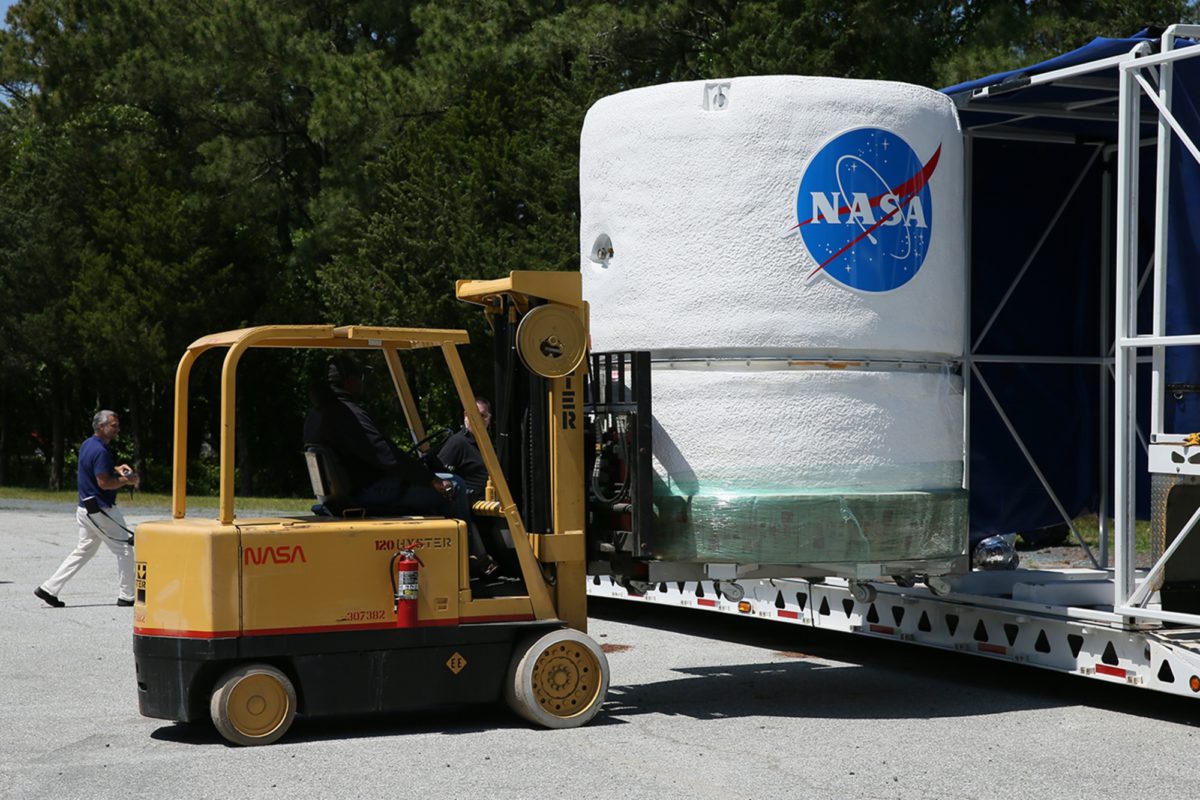 There's something that tickles my funny bone about this rather pedestrian warehouse forklift with the retro-cool 1970's NASA "worm" logo painted on the side. It is, of course, doing something totally non-pedestrian: moving a hundreds-million-dollar spacecraft from a truck to a clean room. It still makes me chuckle. I'll bet this forklift totally lords it over other forklifts at the annual forklift convention. If forklifts had conventions. Okay, I'll stop now.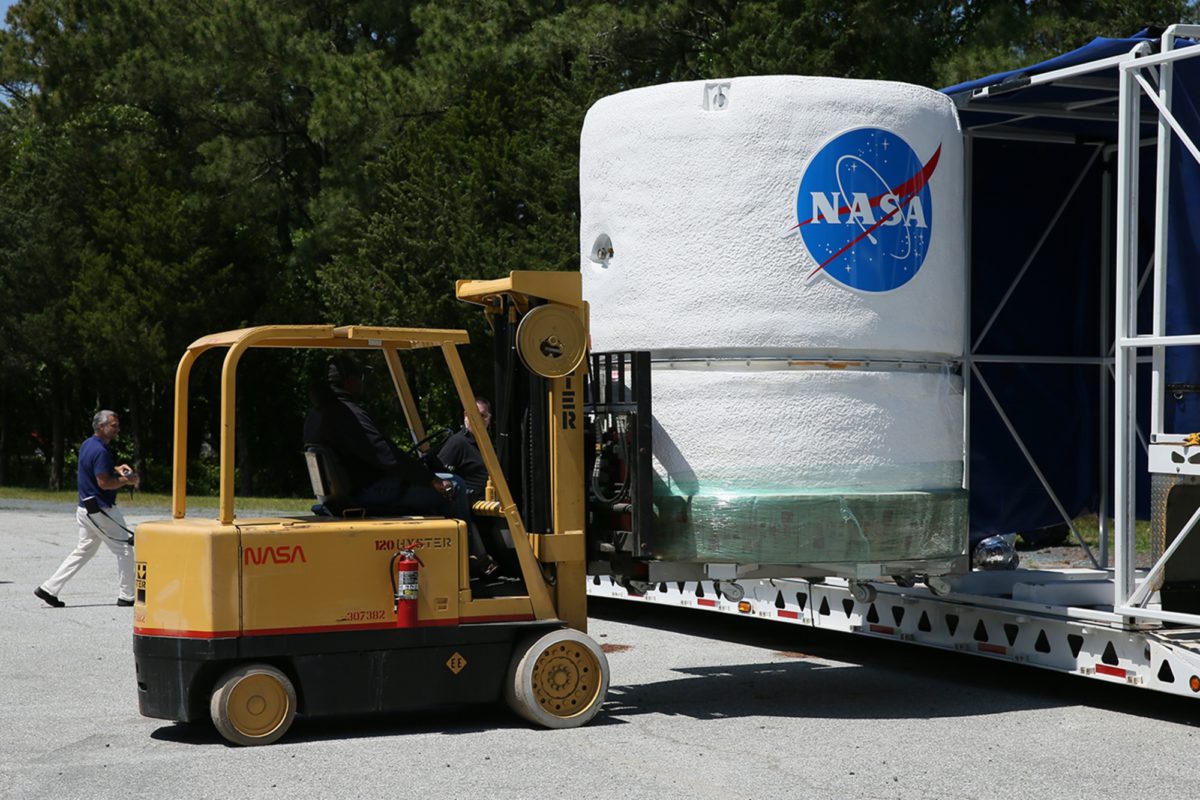 LADEE is the next planetary mission launch, scheduled for September 5, 2013, three months from now. Tick tick tick!
Let's Explore More
Our time to take action for space is now! Give today to have your gift matched up to $75,000.
Donate