Emily Lakdawalla • May 23, 2016
OSIRIS-REx shipped to Florida for September launch
OSIRIS-REx's long journey to an asteroid has begun. The first step was a small and quick one, relatively speaking: the spacecraft departed Colorado on Friday, travelling aboard an Air Force C-17 to the Payload Hazardous Servicing Facility at Kennedy Space Center. Now safely in a clean room in Florida, it'll undergo final assembly, testing, and fueling before being encapsulated in a rocket fairing and then stacked atop an Atlas V rocket. The launch period opens on September 8 and closes on October 12.
The OSIRIS-REx Twitter account couldn't resist a Colorado-specific joke upon its departure Friday, as a consequence of which I am writing the rest of this blog entry with John Denver songs running through my brain.
Here's a bit of a photo album of the journey. I can't imagine how terrifying it is to let your precious spacecraft take a trip of any length on a truck on a freeway, but of course this kind of journey happens at least once for every spacecraft. (Let us not speak of the effects of Galileo's multiple truck journeys.)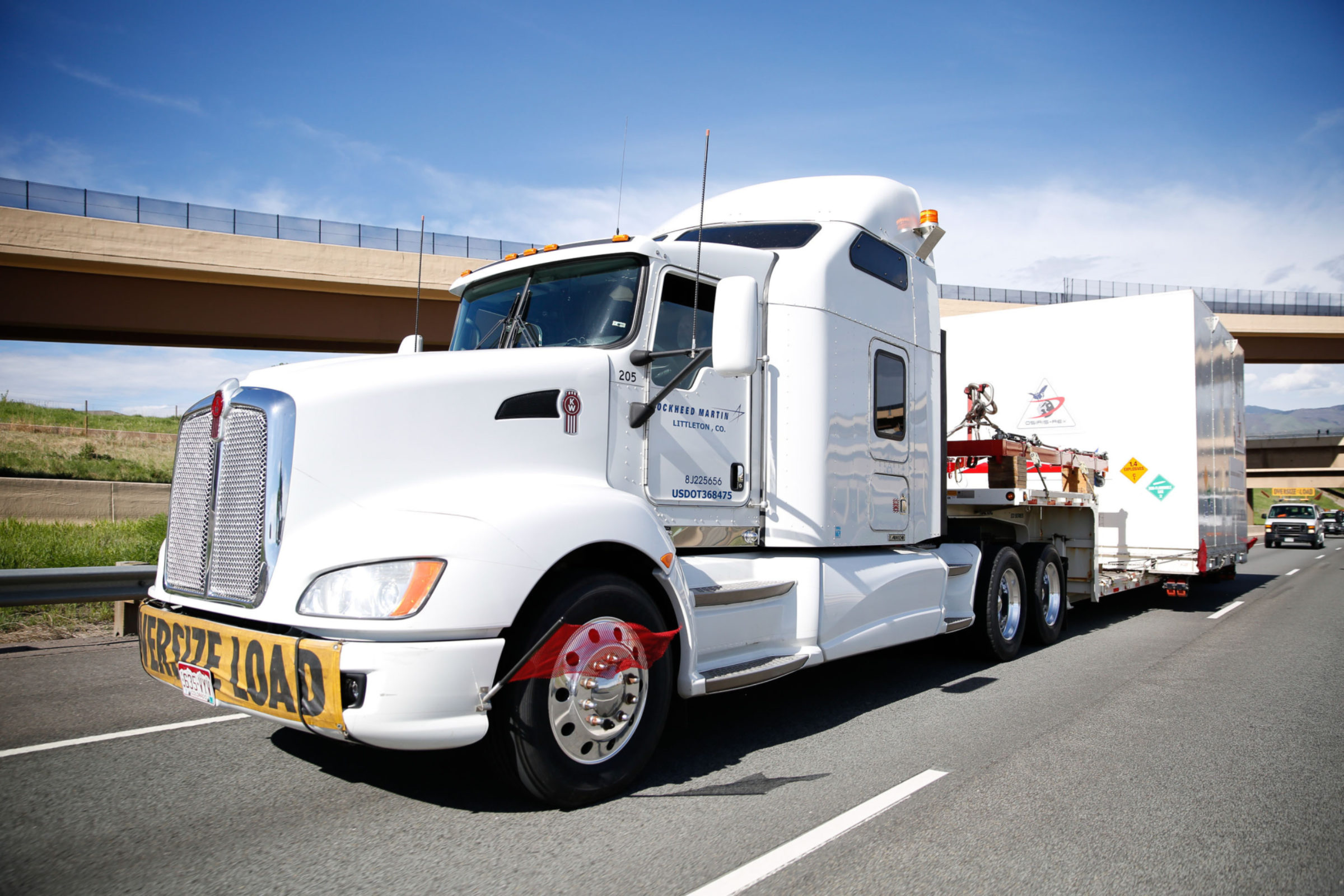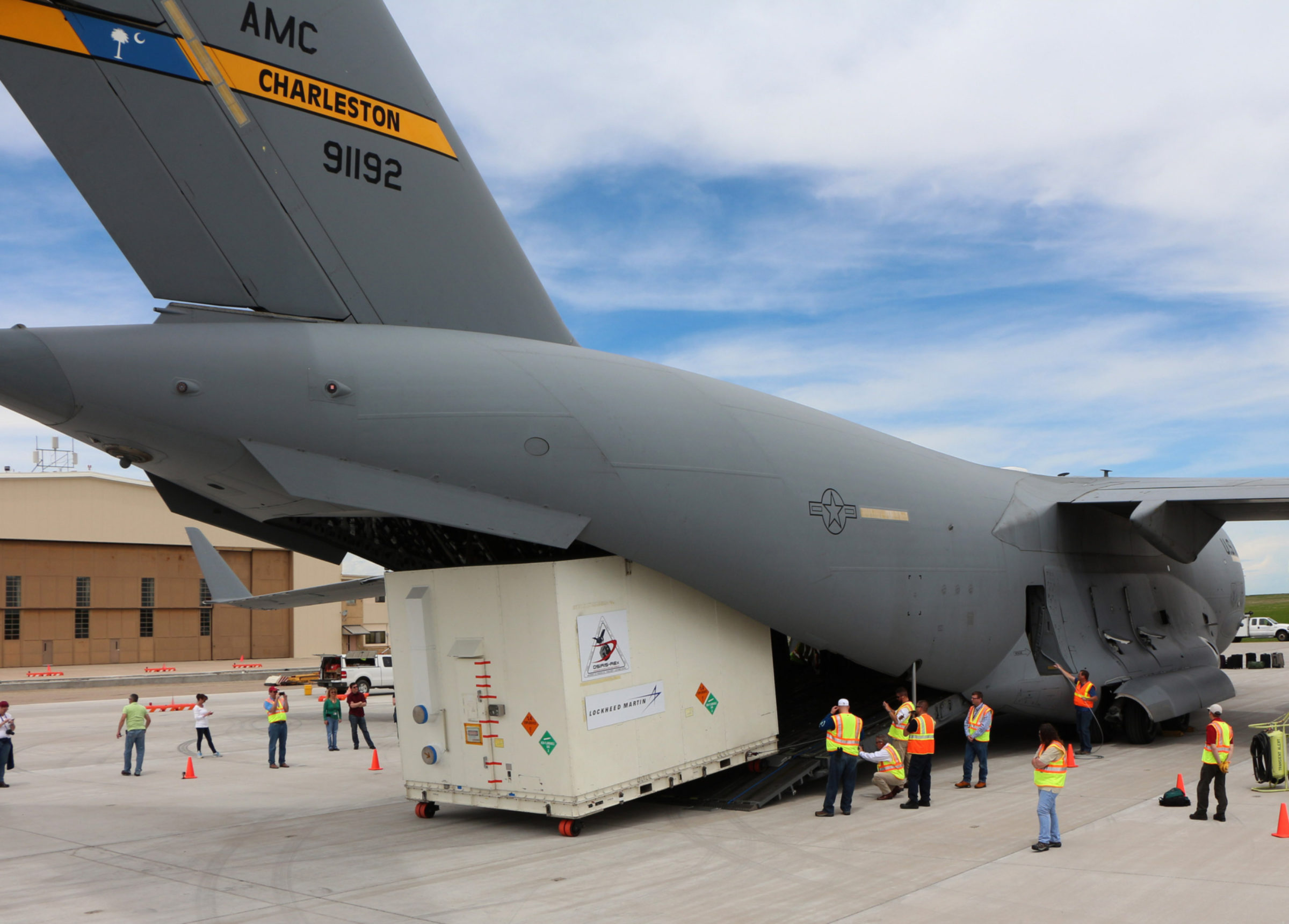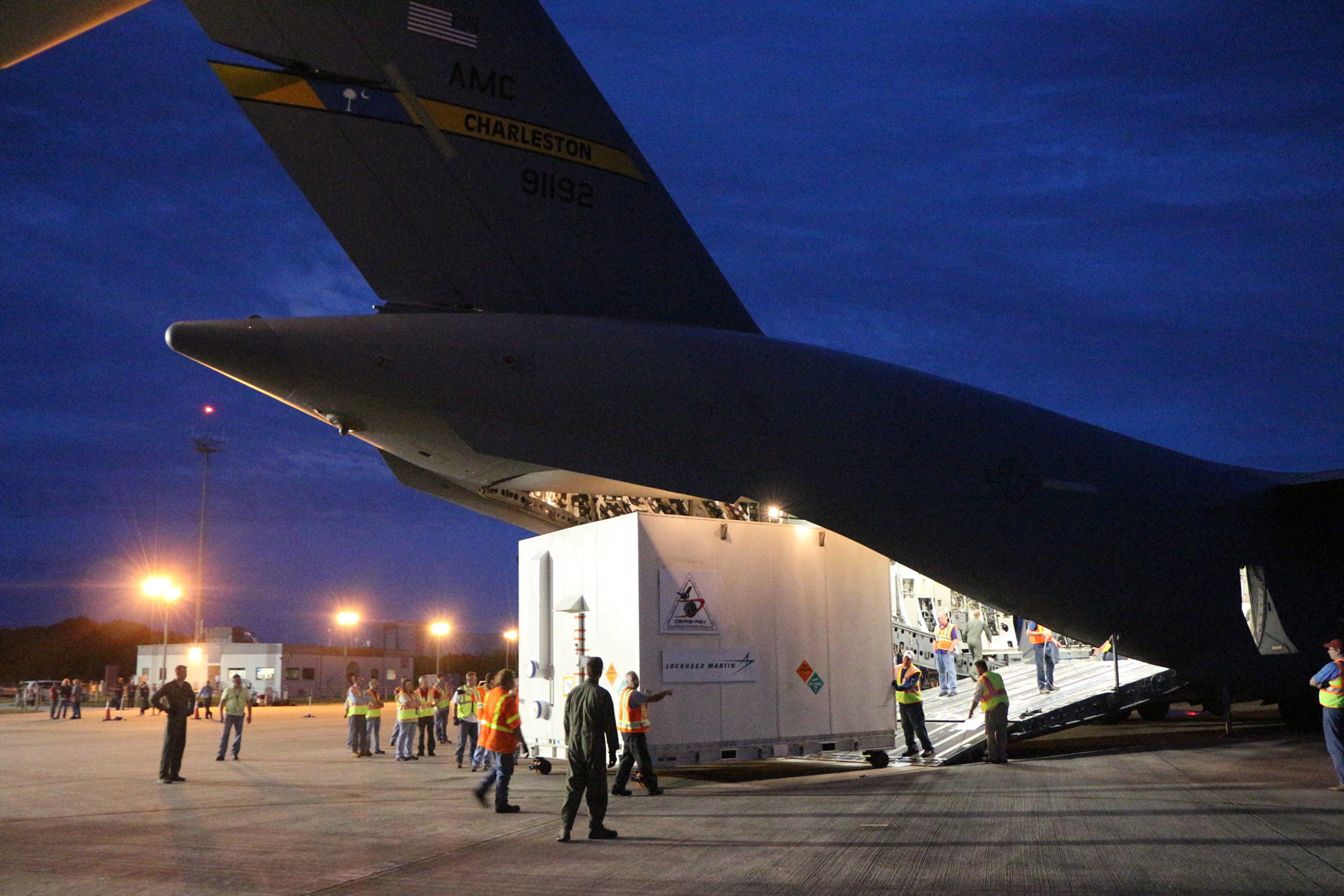 The day after shipping it, they unboxed the spacecraft.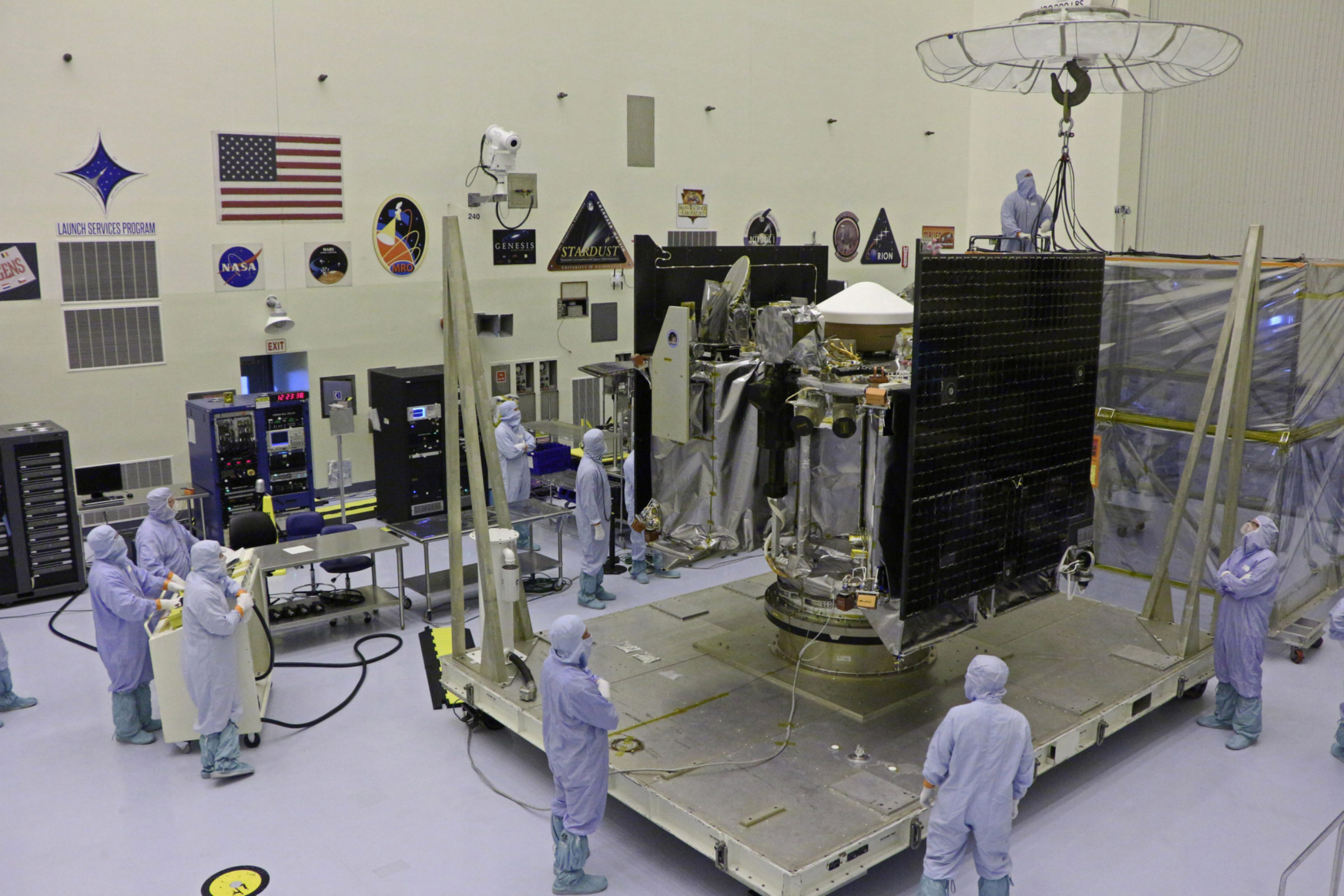 It's a relief to have that journey over. The scariest part, the launch, is just three months away. But OSIRIS-REx has a more complicated journey ahead of it than most, needing to travel to an asteroid, touch down on it, depart, and then send its sample return capsule to a safe landing. I'll be following it every step of the way!
Support Our Core Enterprises
Your support powers our mission to explore worlds, find life, and defend Earth. Tomorrow's discoveries begin today.
Donate