It's no secret that I love pictures of spacecraft taken in space. So even though OSIRIS-REx's StowCam viewpoint doesn't change much at all from one month to another, I still thrill at seeing a new-to-me picture of the mission's sample return capsule. Cool! But wait, what's that black dot near the top?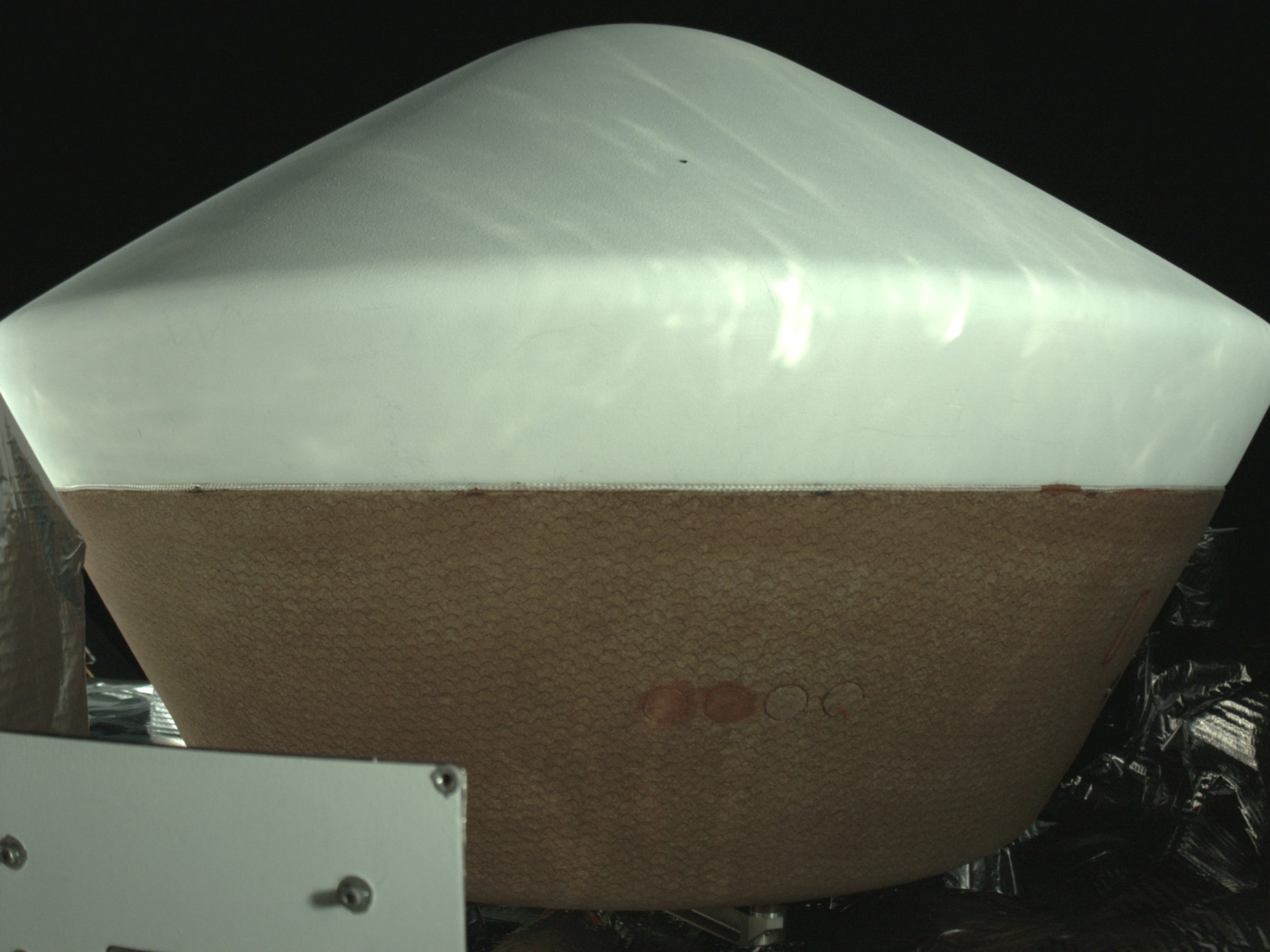 Yep, the capsule heat shield -- which is designed to withstand a fiery entry into Earth's atmosphere at mission end -- already has a little ding from a high-speed encounter with a teeny weeny particle somewhere out there in empty space. It didn't escape my attention that this photo was released more than a year after it was acquired. "After further investigation," heh. I'll bet those three words elide an awful lot of emails and meetings. Joking aside, I'm very happy to hear that this little dot is of no concern.
Here, you can compare it to the image of the spacecraft taken right after launch: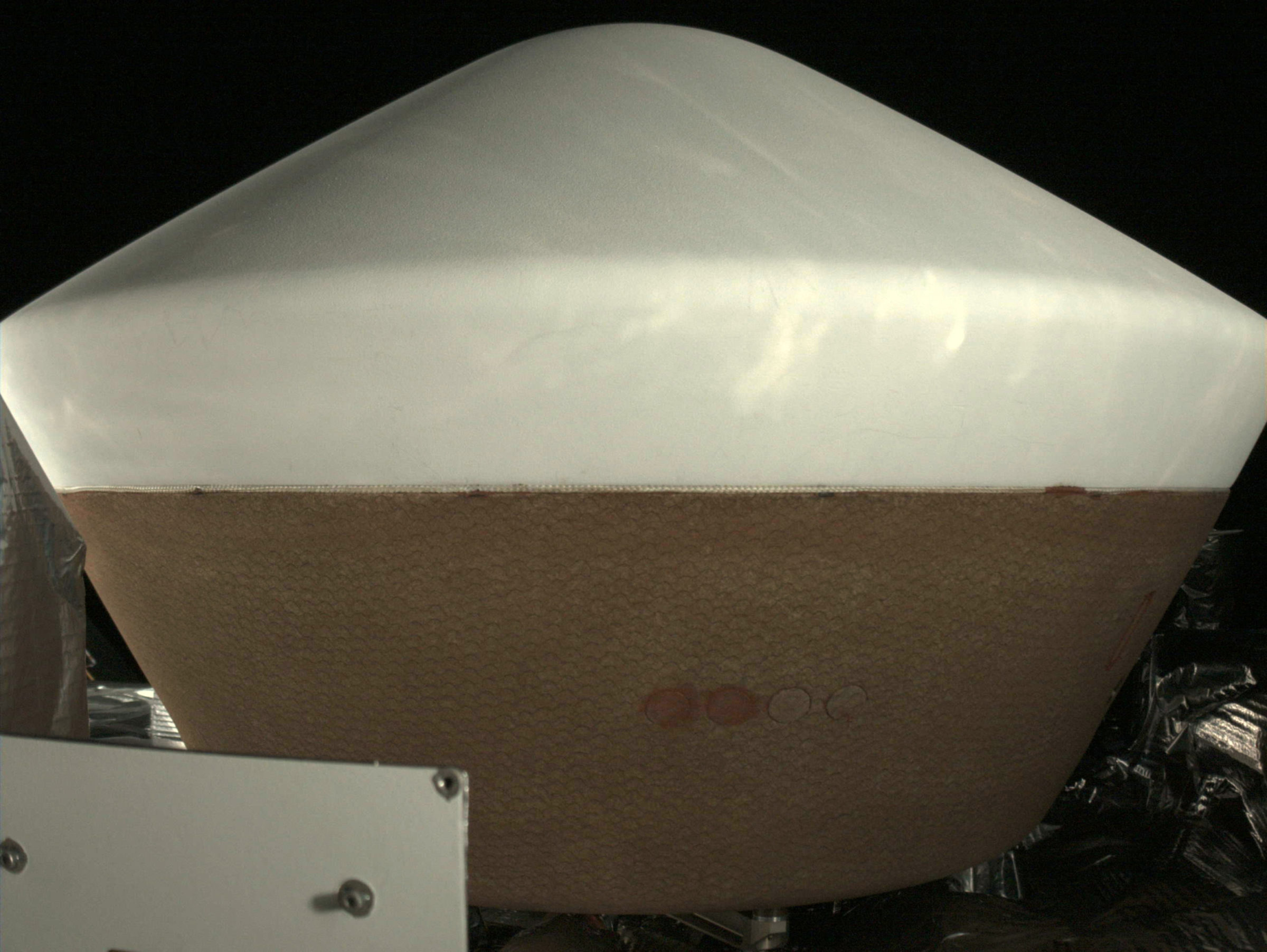 I'll make the comparison even easier with a flicker gif. The black spot isn't the only thing that changes. I'm pretty sure the shifting white lines have to do with reflections from thermal blanketing and other shiny hardware.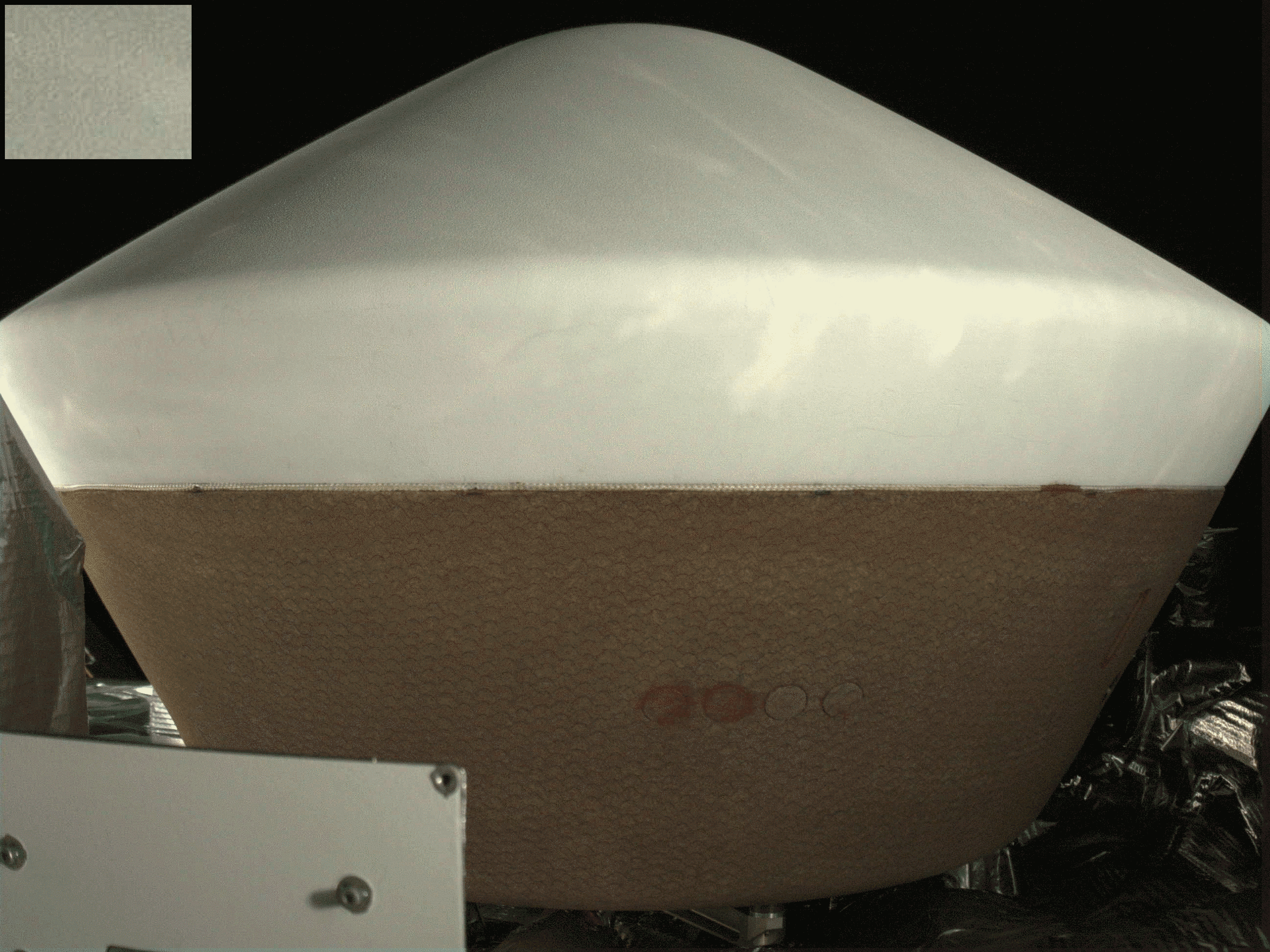 For context, here's an artist's concept of the spacecraft.
You are Part of LightSail's Legacy
Let's share the story and success of LightSail® - help secure LightSail's legacy!
Donate Today