Compare the Planets
Comparing the physical characteristics of the worlds in our solar system (and beyond)
The worlds of our solar system come in all shapes, sizes, and colors. Red-eyed Jupiter, ringed Saturn, and frigid Uranus and Neptune are giant gassy globes containing nearly all of the matter in the solar system. These Jovian planets, or gas giants, are huge worlds of air, clouds, and fluid that may have no solid surfaces no matter how deep you go. Everything else in the solar system is just rock, ice, and dust. The largest rockballs are known as the terrestrial planets: Mercury, Venus, Earth, and Mars, with our Moon usually considered part of the club, and now Vesta is applying for membership. Earth is the biggest of all the rocky worlds.
But the planets are not the only worlds of the solar system. All but two of the planets are orbited by moons, each of them a world unto itself. The largest moons are bigger than the smallest planets, and 16 or 17 would qualify as dwarf planets if they orbited the Sun. There are more than 100 Kuiper belt dwarf planets, but only one among the asteroids, Ceres.
Six solid worlds -- Venus, Earth, Mars, Titan, Triton, and Pluto -- have atmospheres dense enough to produce weather. Eris likely does, when it is near its perihelion. We have witnessed active geology on four worlds -- Earth, Io, Enceladus, and Triton -- and we suspect it on Venus, Europa, and Titan. Comparing the same processes across many worlds helps us to understand how each planet's unique composition and history influence its present state, and will help us predict what to expect on Earth in the future.
Pretty Pictures with Many Worlds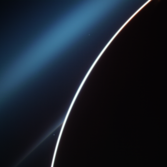 Venus appears just off the edge of the Saturn in the upper part of this Cassini image, directly above the white streak of Saturn's G ring. Lower down, Saturn's E ring makes an appearance, looking blue thanks to the scattering properties of the dust that comprises the ring. The bright spot near the E ring is a distant star. This view looks toward the non-illuminated side of the rings from about 21° below the ring plane. The images were obtained with the Cassini spacecraft wide-angle camera on January 4, 2013, at a distance of ~597,000 kilometers from Saturn. Image scale is 32 kilometers per pixel. Infrared, blue, and violet filter images were used to create this view.
Filed under pretty pictures, Cassini, amateur image processing, Venus, many worlds, Saturn, Saturn's rings Titan, Dione, and Epimetheus are easily visible in this 15 panel mosaic, imaged by Cassini on January 5, 2006.
Filed under Dione, pretty pictures, Cassini, Titan, amateur image processing, Saturn's small moons, many worlds, Saturn's rings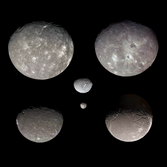 The major moons of Uranus to scale. These images were taken on January 24, 1986. The geologic diversity these moons show begs for another mission to explore them thoroughly. Sadly, we have never been back, and we have no plans to go back. Top row: Titania, Oberon. Bottom Row: Umbriel, Ariel. Top Middle: Miranda. Bottom Middle: Puck.
Filed under pretty pictures, scale comparisons, amateur image processing, Voyager 1 and 2, Uranus' moons
Section Highlights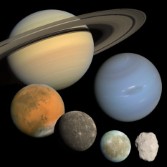 Mass, diameter, density, gravity, orbital characteristics, presented both in metric units and measured relative to Earth.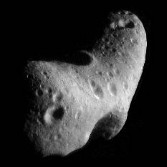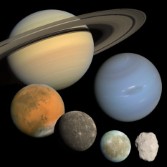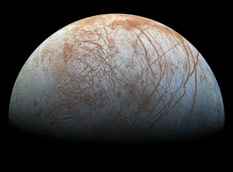 The Planetary Fund
Help us accelerate progress in our four core enterprises: Robotic Space Exploration, Human Space Exploration, Planetary Defense, and The Search for Life.
Beyond The Horizon, There's More To Explore!
Become a member of The Planetary Society and together we will create the future of space exploration.

Pretty pictures and
awe-inspiring science.
Let's explore the cosmos together!